Discussion Starter
·
#1
·
Wasn't sure what forum to put this in so here goes:
I bought a 14 2 WD TSS SR5 DC in December of 2014 from Toyota of Rockwall.
I made a few mods to the truck before the first 5K service.
One of things was replace my chrome hood bulge with a painted one,
As well as replacing my chrome grill and headlights with a TRD Pro grill and TRD Pro headlights.
Several service guys and managers oohed and aahed over it that day.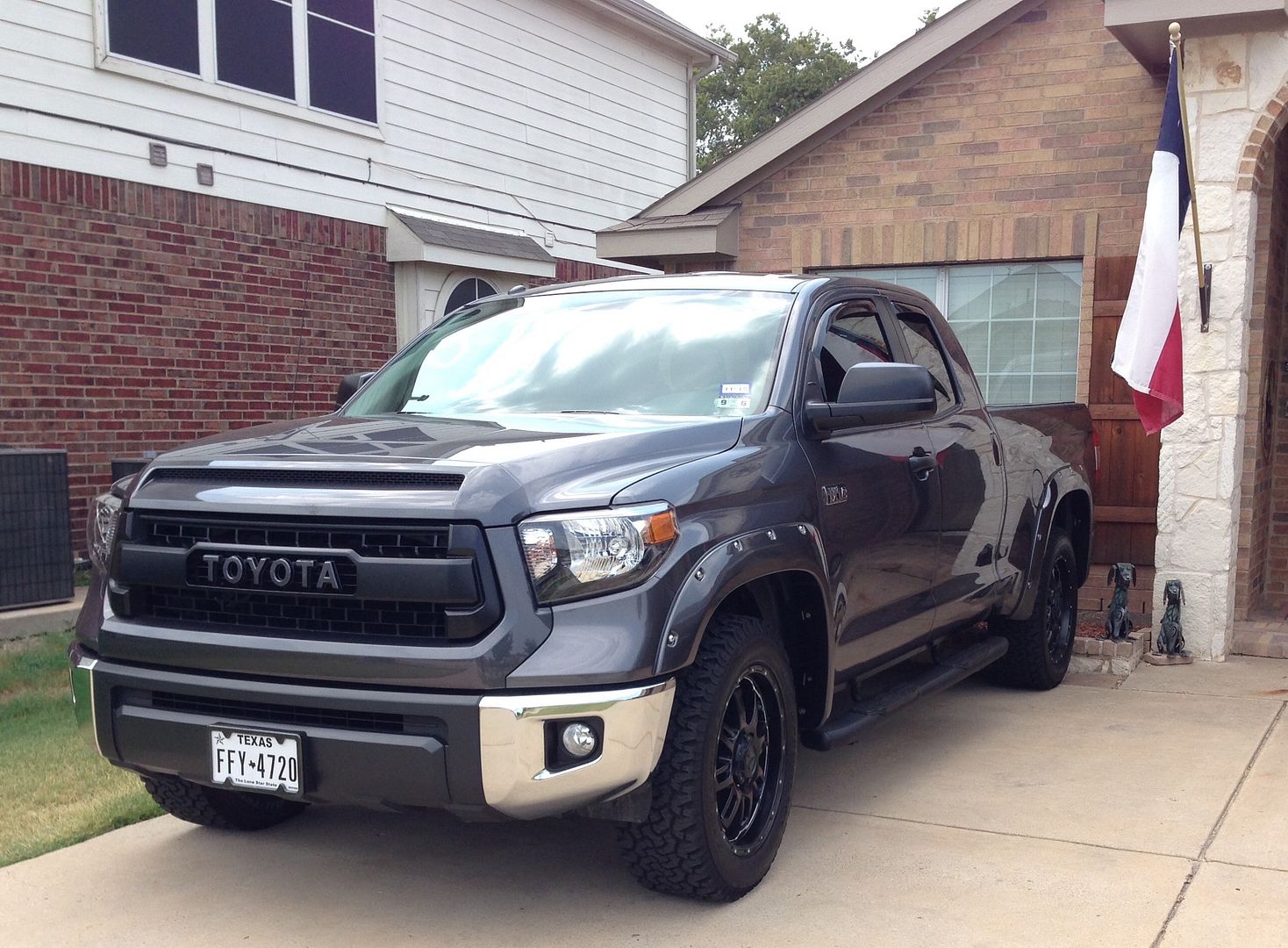 Today I went in for my 15K mile service and found this on the showroom floor.
A stock 2016 4X4 TSS with a TRD Pro grill, Iron Cross front (with winch) and rear bumper, Nitto 305 55 20s, a cheap 3/1 leveling kit, some LED fogs in the front bumper.
I don't understand why they kept the chrome headlights and they should have put TRD Pro headlights on it.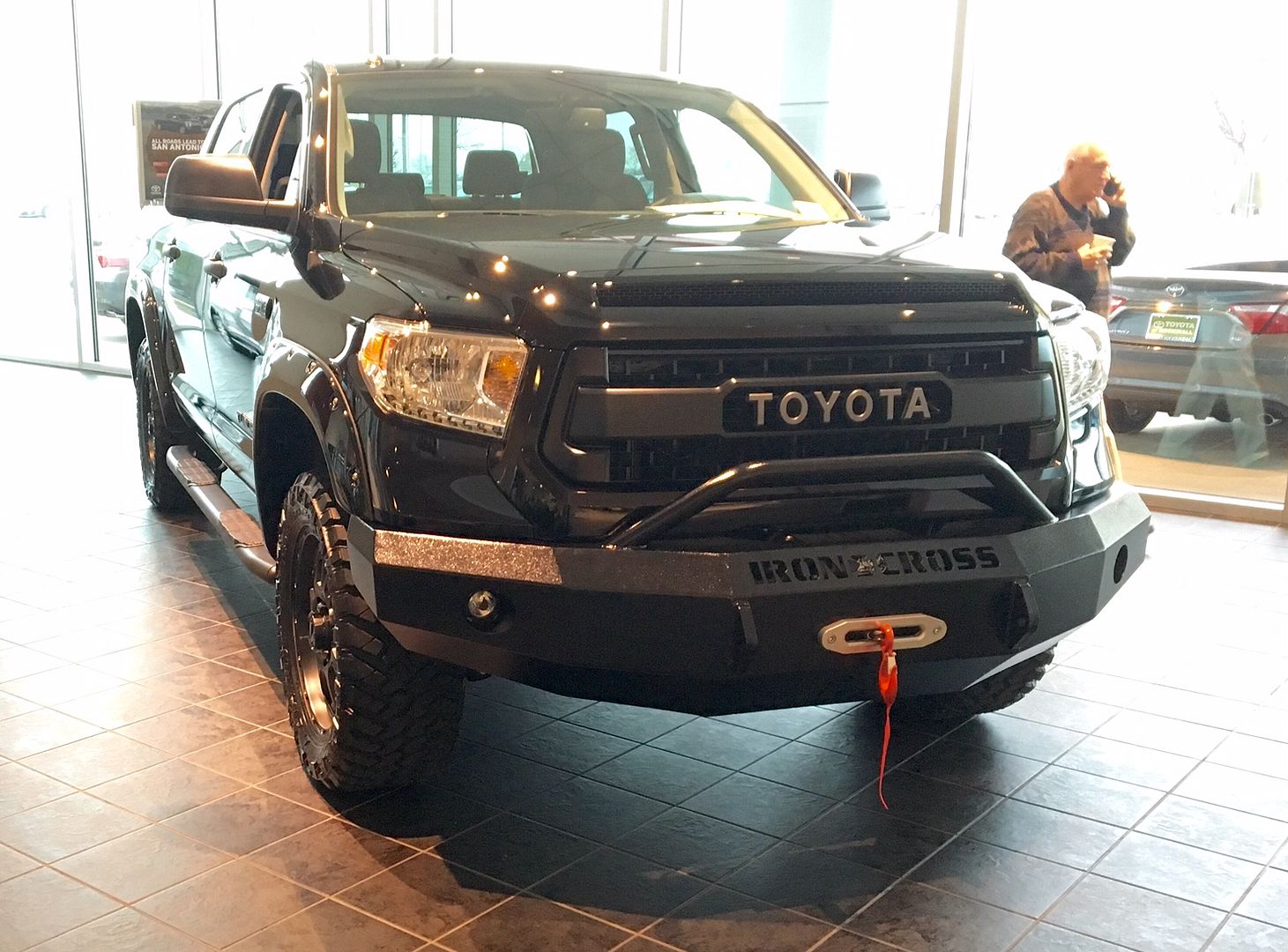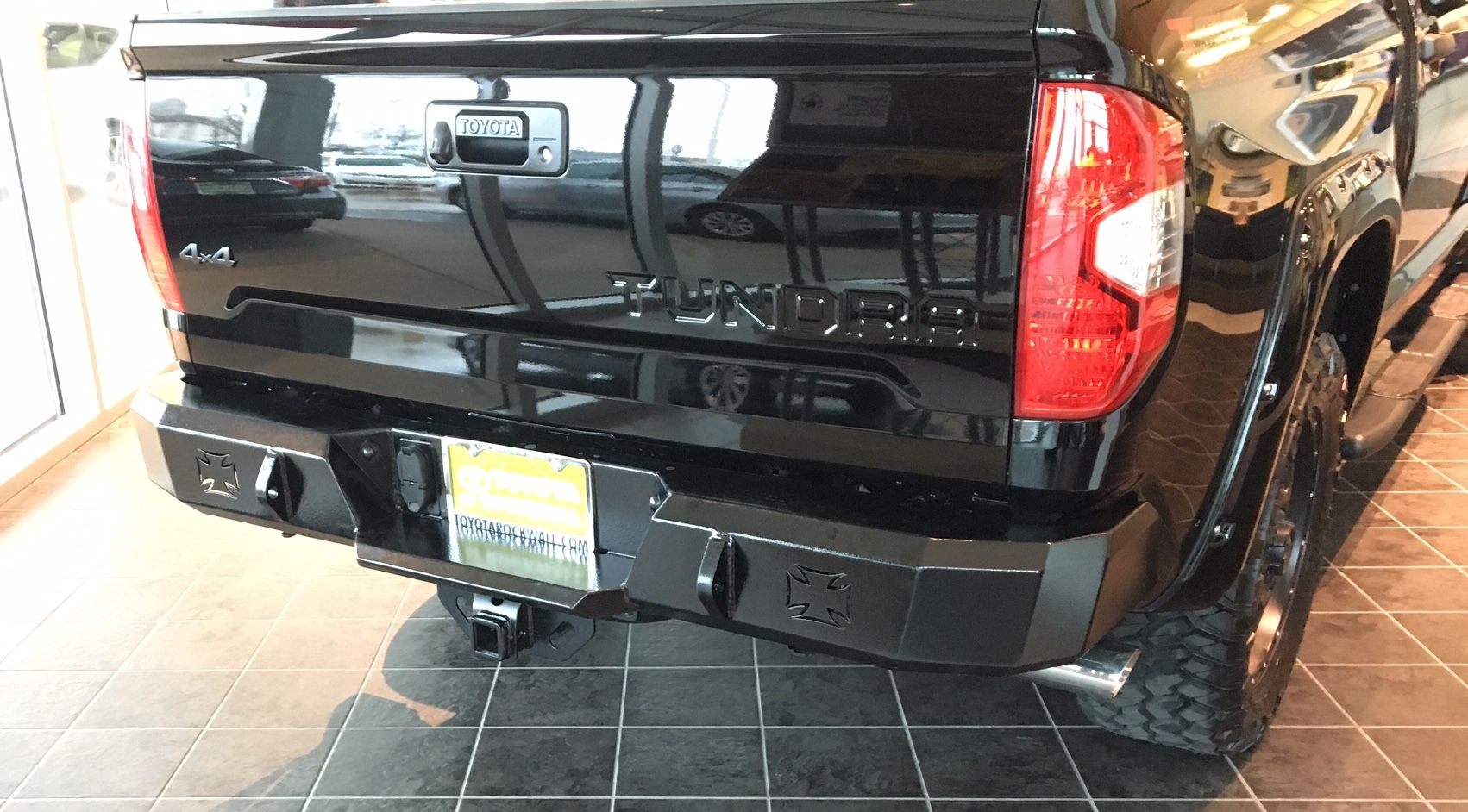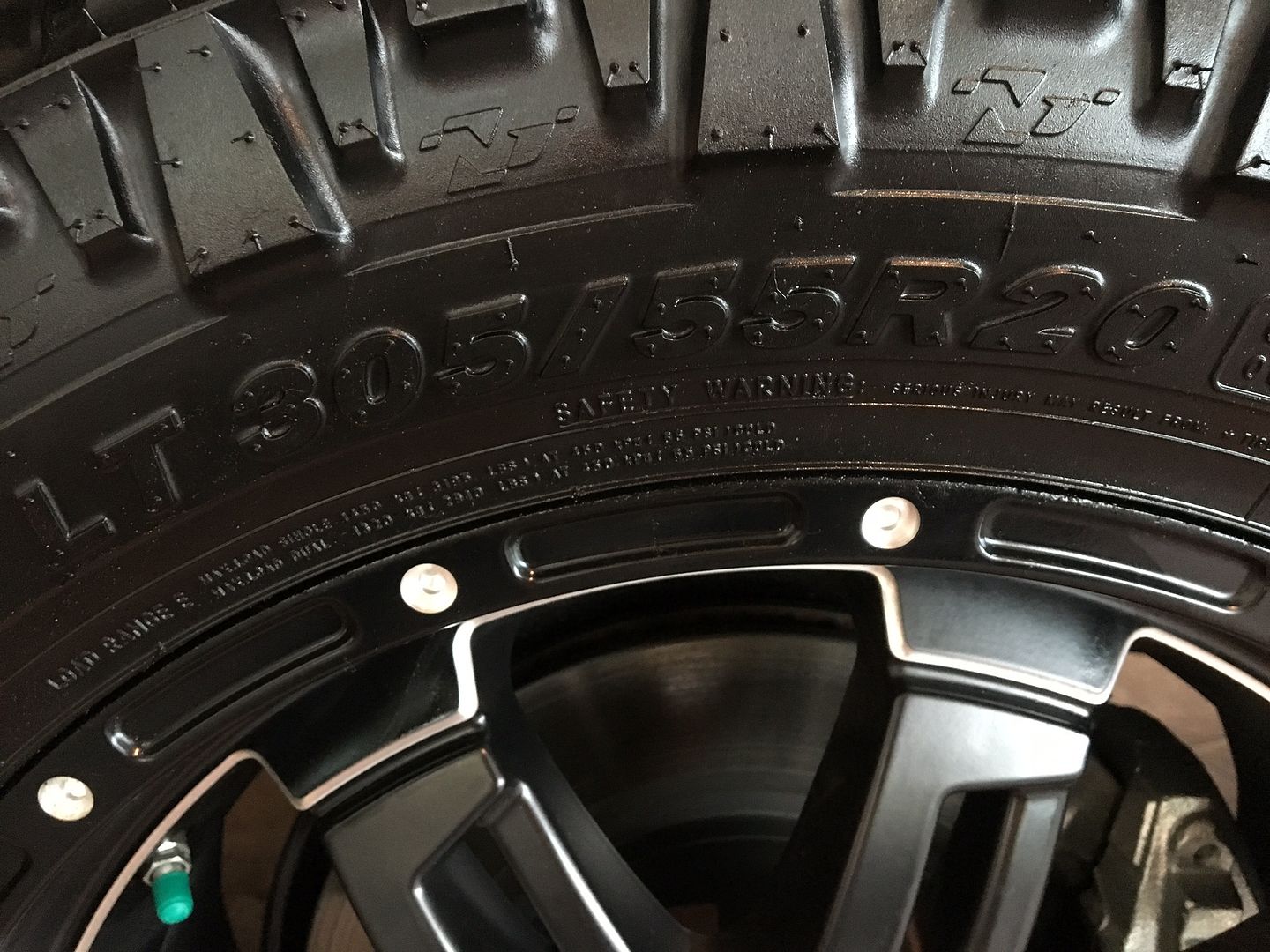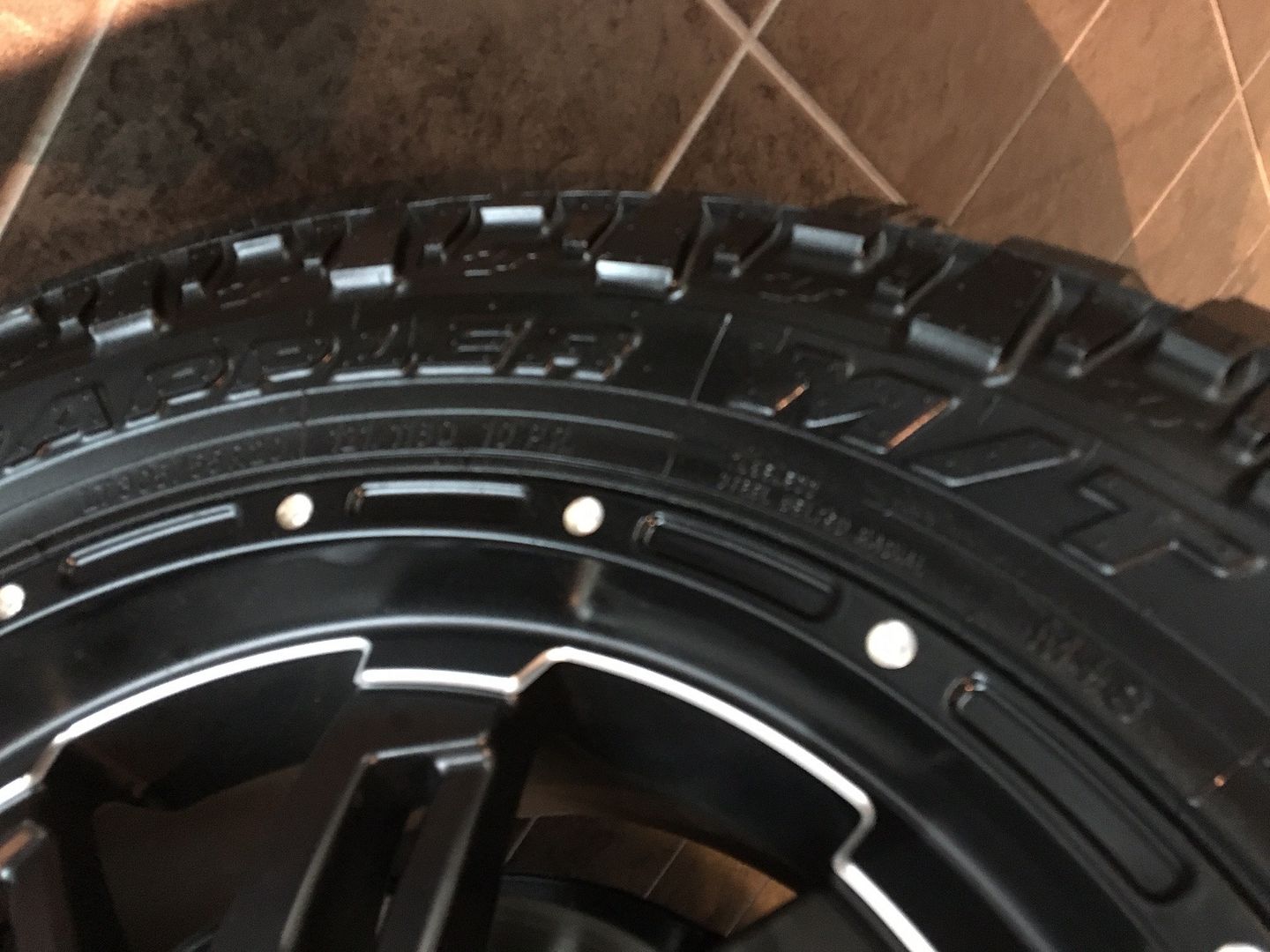 The truck had some nice standard options, Entune premium, 38 gallon tank, the mostly cosmetic TSS package, 4X4, this was the sticker after OEM options..
Fairly standard price for the options on it.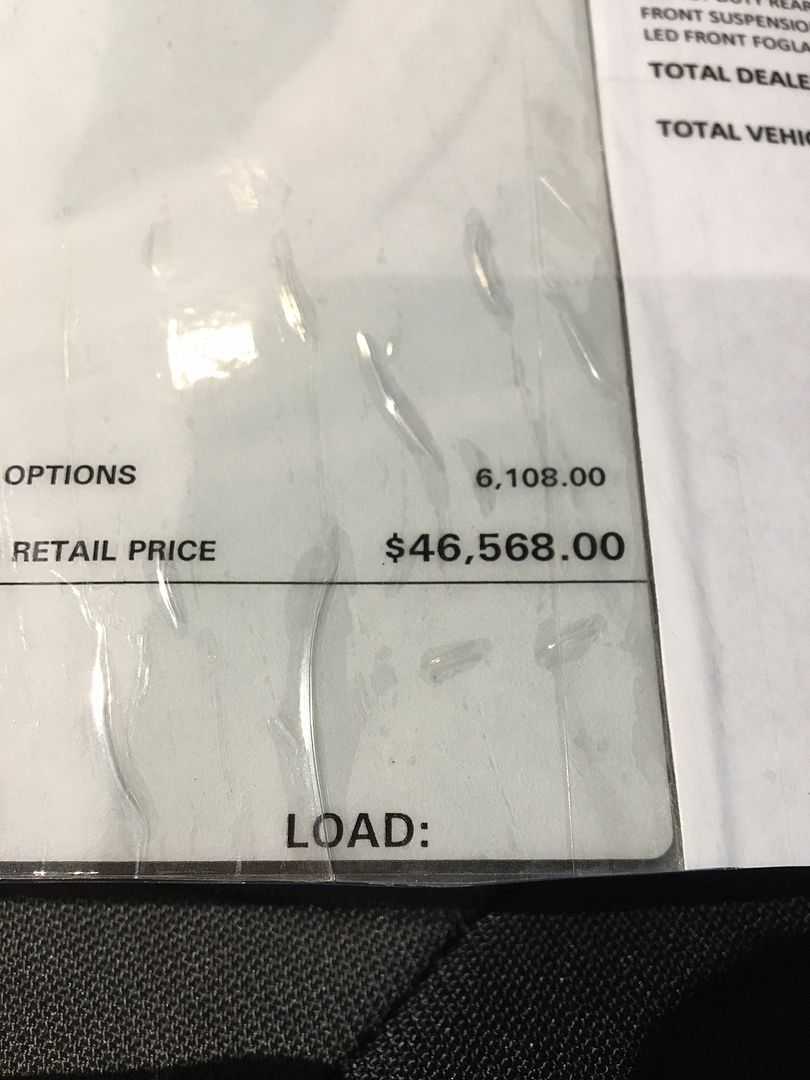 So lets figure the dealer add ons out and about what they cost if we purchased them (ballpark estimates);
Black badges $200
Painted hood bulge $200
TRD Pro grill $400
Front bumper $1200
Rear bumper $900
Winch $800
Tires $1200
3/1 leveling kit $150
LED fog lights $200
Total $5250 + labor
Are you ready for this?
$9500 for labor?
Anyway, I did ask my service guy about this clearance of the tires and he said they sell this Tundra with the stock TSS wheels with 305 55 20 all the time with no issues.
But I think I'll start a separate thread on that.