Discussion Starter
·
#1
·
Okay new guy over here on this forum so wanted to pass on a new mod I just finished today, that I know a few other on other forums have wanted a way to turn of the VSC when you start the truck. Well its been done now.
Oh since this is my first post, I mine as well picture a current one of my Tundra....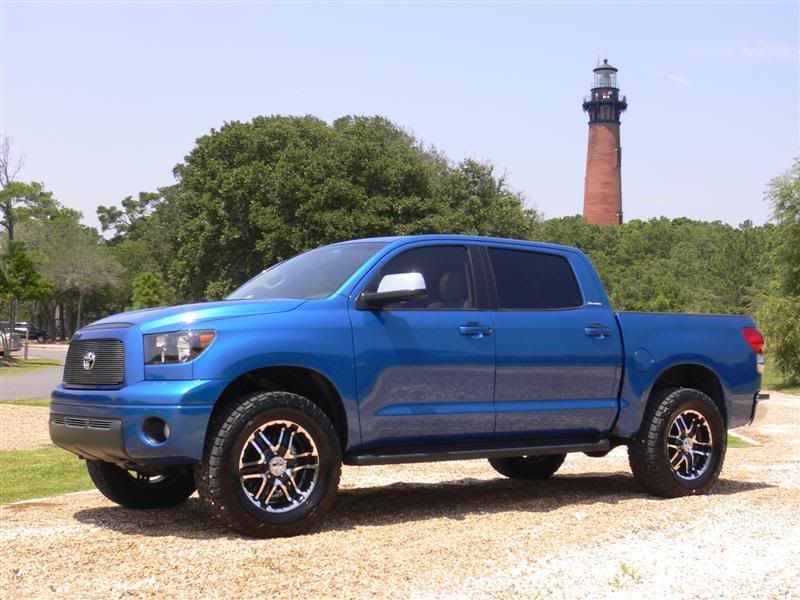 Okay first off I like to say I have been successfull bypassing the VSC when I start my truck by using a control module (TR-7). What it basicly does is starts a timer just as the truck starts and holds a ground to a single wire on the back of the VSC button (yellow wire) for 5 seconds. This turns off all the nannies as other call them, I call them safety features. But I am not here to argue this point since I have heard so many on this forum and others wanting a way to disable these since they got the truck. Well I have finally had a chance to try out my idea thats been in the back of my head for a while now.
This mod will not do anything to disable the VSC button as it functions now, so by hitting the VSC button on the dash again after the module does the bypass after you start the truck will turn it all off.
Notes:
This may only work on a 07 since thats all I have to test with and from my understanding that the 08's function a little different.
The bypass function only happens when you start the truck the first time after it has been turned off.
The VSC button functions as normal.
A switch can be put in line with the trigger wire to the yellow wire on the VSC switch if you want to have it function as normal unless you have the switch on, I did not do this yet and may over the weekend.
During the initial testing this mod has been working as planned. Below I will post some pics and a video to prove it works, since I know there are a few here that say no pictures or proof it does not exists.
Oh got to toss this little disclaimer out here,
No one shall hold me , this forum or any other companies that they acquire these parts from, for any damage or injury to them or their vehicle if they choose to follow this information to do this mod on there own personal vehicle.
On to the video: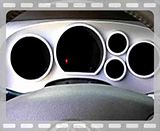 Testing the TR-7(Function#12) module after programming to verify its working as I want it too:
Back of VSC on dash:
T-tap placed on yellow wire: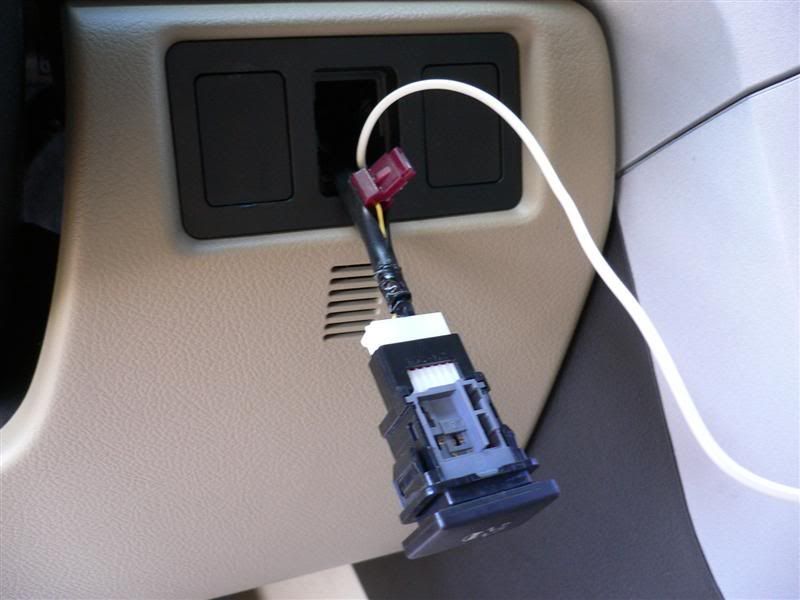 I used t-taps and crimp wires just to make quick removal easy, this is the Wire I ran under dash to center console area were I put the module. I did this cause I already tapped 12V from the cig. lighter plug here for my SPG for the NAV.
Module wired up just as I was testing before cleaning up the wiring:
Completed, oh you may see the SPG down there too:
Well that is my little project for today. I will try and get a wiring diagram up over the weekend if I don't get to busy with other stuff.
Hope you all enjoy....