Discussion Starter
·
#1
·
Well I decided I wanted my backup camera to come on either in reverse or when I switch it on. There is a mod for this on Tundra Solutions for the models prior to 2010 so I figured I'd document this for the 2010 owners.
After removing the overhead console, you will need to cut the green wire which is the reverse wire.
I ran two wires from the overhead console, inside the headliner and down the driver side column.
and out through the blank in the dash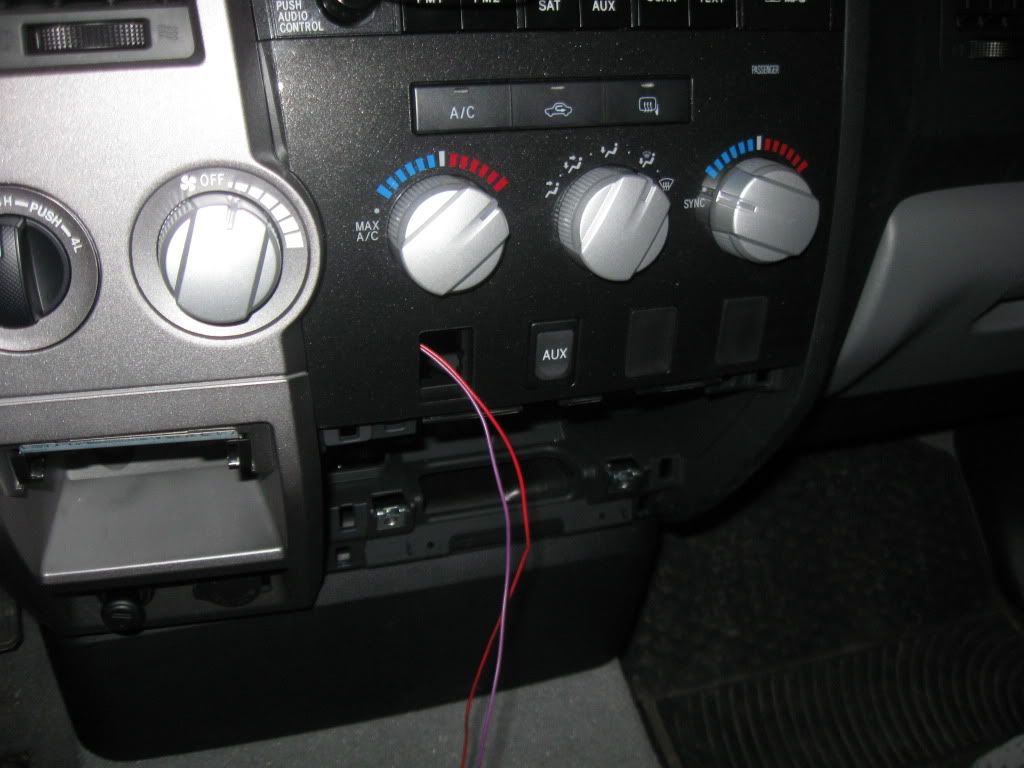 I ran a 3rd wire from the +12v cigarette lighter to the same opening in the dash; I just forgot to take a picture.
The purple wire was run to the center position on the switch, the red to one end, and the +12v to the other end of the switch allowing a NORMAL (purple switched to red) and ON (+12v to purple).
I picked up a switch at Radio Shack as none of the automotive places had a SPDT switch and my favorite electronics store was closed.
The purple wire is seen here soldered and heatshrinked to the green wire into the mirror plug and the red to the green wire going into the wire bundle.
I drilled a hole into the center of the blank to mount the switch.
I would have preferred a rocker, but I could only find a SPST rocker. A SPST would have worked to disable the reverse option and provide manual control of the camera/monitor with a simple on/off switch. Although, I wanted the option to continue to using the reverse switching and not having to turn it on manually.
I debated placing a switch in the overhead console and using the ignition +12v (light blue wire) from the wire bundle but opted instead for a switch on the dash.
I may find a better looking switch later, but this will do for now.