Discussion Starter
·
#1
·
Roof Rack -
Over the weekend I installed Ekstrom Design & Fabrication's Latest Roof Rack Design. Many know Ekstrom Design as boardmember Coachbuilder1 for his Shackles and Roof Rack threads. I had specific design considerations to meet with minimizing the overall roof rack height that he has traditionally designed to meet a requirement to keep my truck 3-4 inches under 7' total height. I have to park my truck in an airport garage that has max height of 7' and most of the public garages around where I live have the same max height. I didn't want to end up with parking problems. Coachbuilder exceed expectations and pulled off some of the tightest welds I've seen to redesign this rack.
Now about the rest....
Rigid Industries' SR 10" Driving Light Review
- The 4 on the front follow radius of windshield at 20,400 lumen (more than 50" E Series Double Row light bar). I cannot imagine anyone wanting more light and the radius curve is superior to straight/flat front of longer 50" E Series light. They are terribly effective. I estimate when turned on during a dark night visibility increased to almost a mile plus with everything to nearly 1/4 mile being near daylight. With the summer bugs it was like driving on a winter night with light snow flurries. You could see every bug out to 300-400 feet. They have no hot or cold spots. At 100' in front of truck the light tapers off road into fields by road about 400' with full "daytime" visibility. All I can say is awesome.
I wanted something low profile and wasn't really into the lights originally, but Coach and I talked things over and I think adding them certainly added something to the over all design and style. There's nothing out there quite like this rack and lighting setup. We also added a couple lights to the back for when I use boat ramps late at night to load my boat.
A few pictures of truck with rack and lights: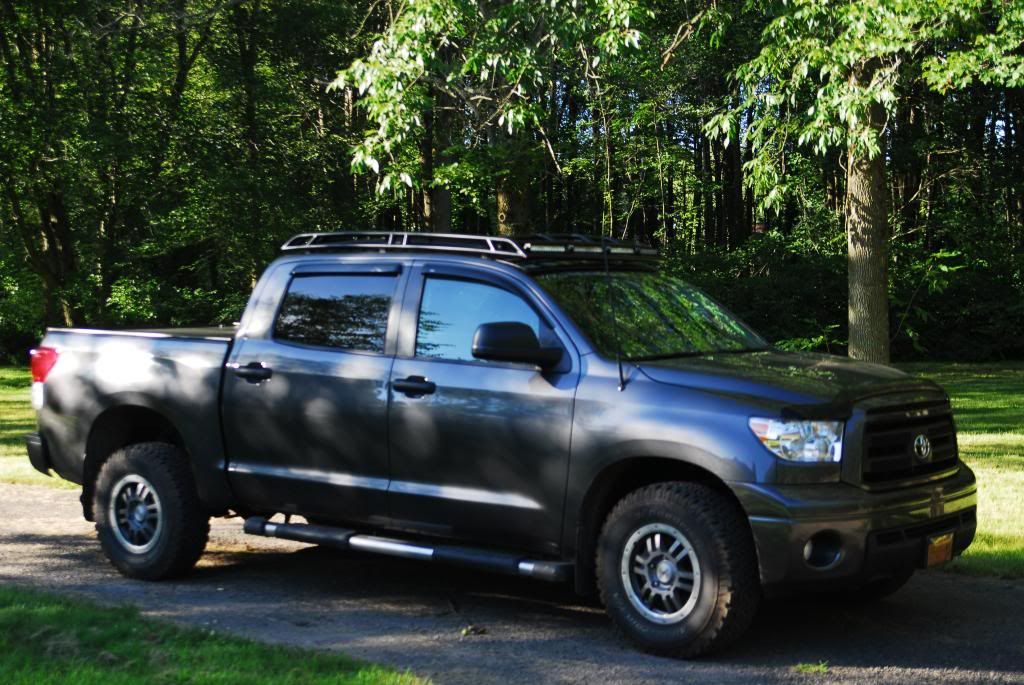 A couple picture of front LED lights on and then just headlights late at night (getting non-blurry night pictures is very difficult without a tripod... not to mention that what the eye sees vs. the SLR sensor are night and day too... pictures don't do the crisp lighting justice):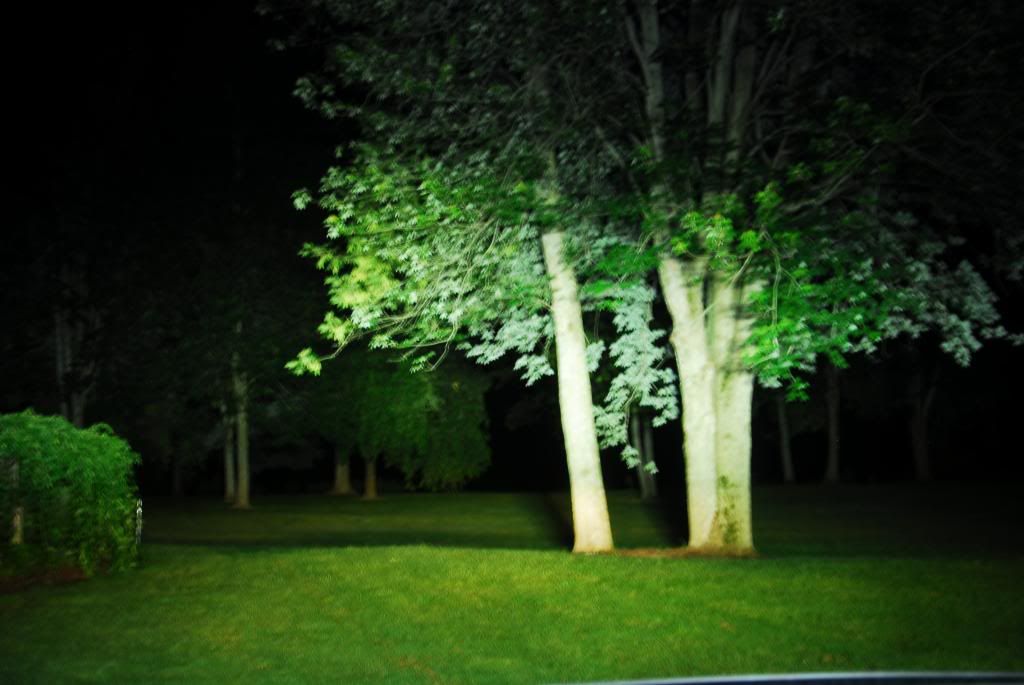 Switch Review
- I installed custom "Contura V" Switches (note: to make room for front/rear LED switches to be side-by-side I moved the NANNY switch from left side of steering wheel to right side by rear window switch). The switches are backlit red nearly identical to Toyota OEM switches. When parking lights go on (similar to rest of dash lighting) the bottom is lit and the top of switch lights up when the LEDs are on. In the following daytime picture it may be hard to tell, but the truck lights are on as well as the LEDs. If you look at the light leveling switch in the following picture you can see the red back lighting in the switches match Contura V Switches for Front/Rear LED lights: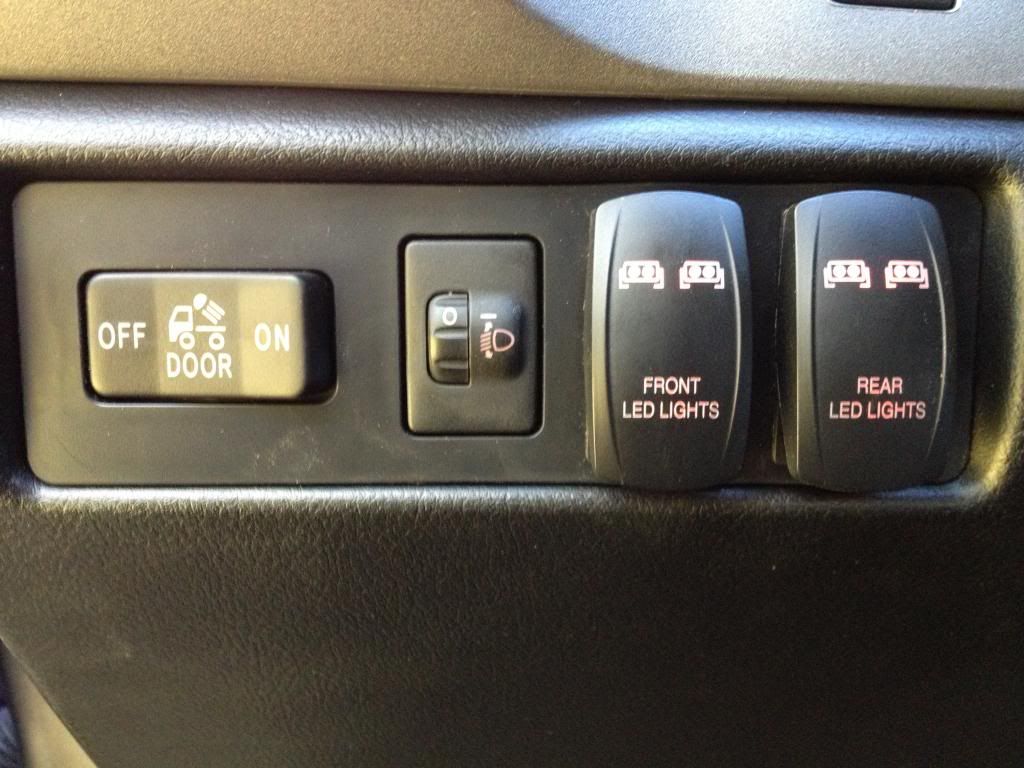 I'm really interested in getting your feedback and I'm sure Coach would like to hear all your "Kudos"! I am extremely pleased with the work he did for me building this roof rack. Coachbuilder is fabulous to collaborate with.