Discussion Starter
·
#1
·
After seeing some others do this mod, I feel in love with the looks, and the fact that its totally custom and not just a drop in grill from some company that charges an arm and a leg.
I spent all in all about $150, though that would be closer to $100 for those that have a decent spread of tools and supplies in a garage. I did 100% of this in the parking lot of the hotel im stuck in for work.
Anyways, heres a few pics of it.
Stock
After cutting out the grill, i used a sanding drum to smooth everything out.
After taping the inside of the plastic, it was time for some filling. I chose to go with just a bondo glass mix. This saved me time and money using this instead of a sheet of woven fiberglass, then using bondo. It is plenty strong for what its being used for here, and is easy as hell to work with.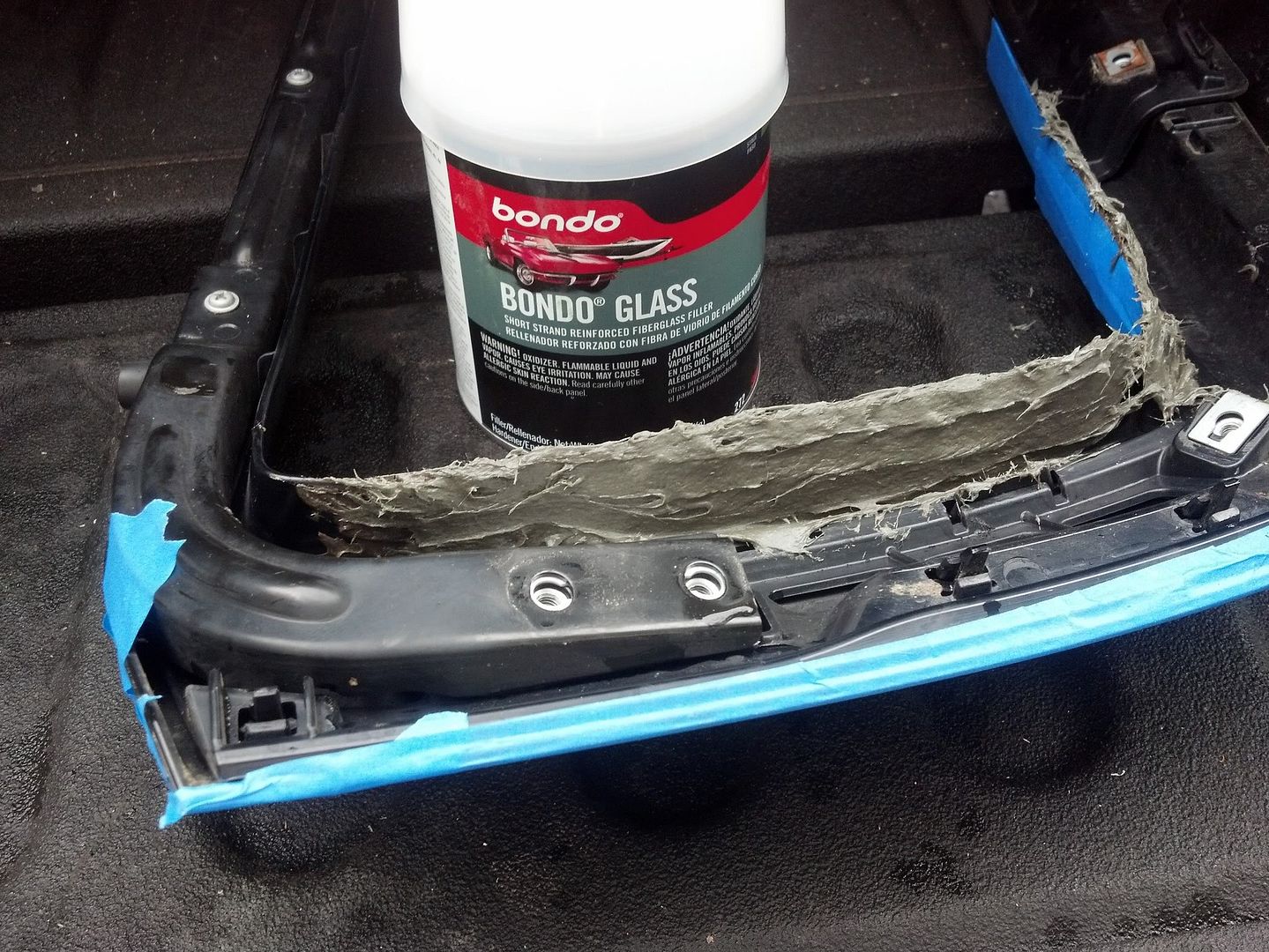 While the bondo glass is curing (5-8min) its easy to use a knife to cut it into the rough shape. This saves alot of filing and sanding.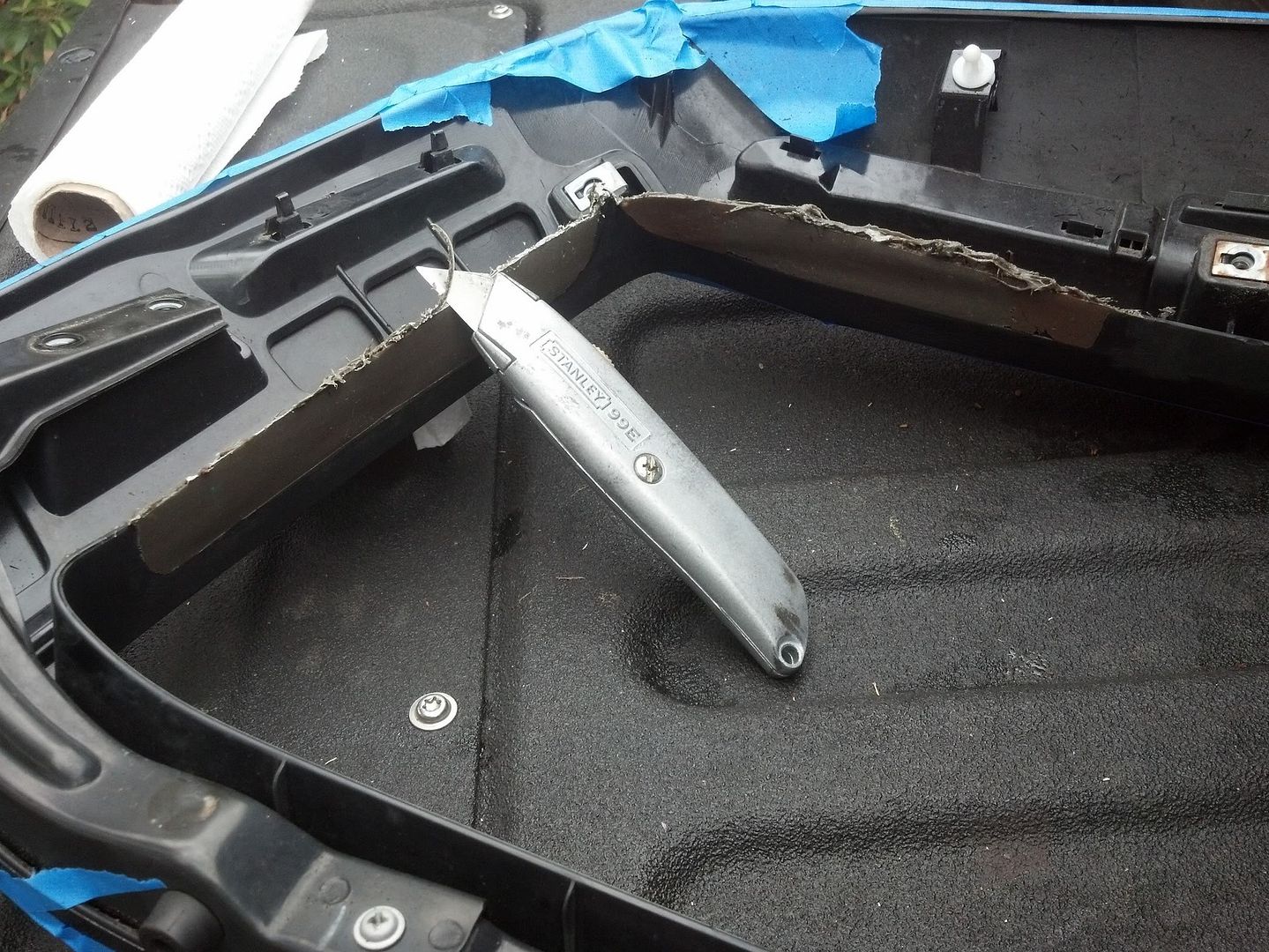 Filler is all in and in final stages of sanding/filling/sanding/filling/sanding/filling/sanding...its never ending!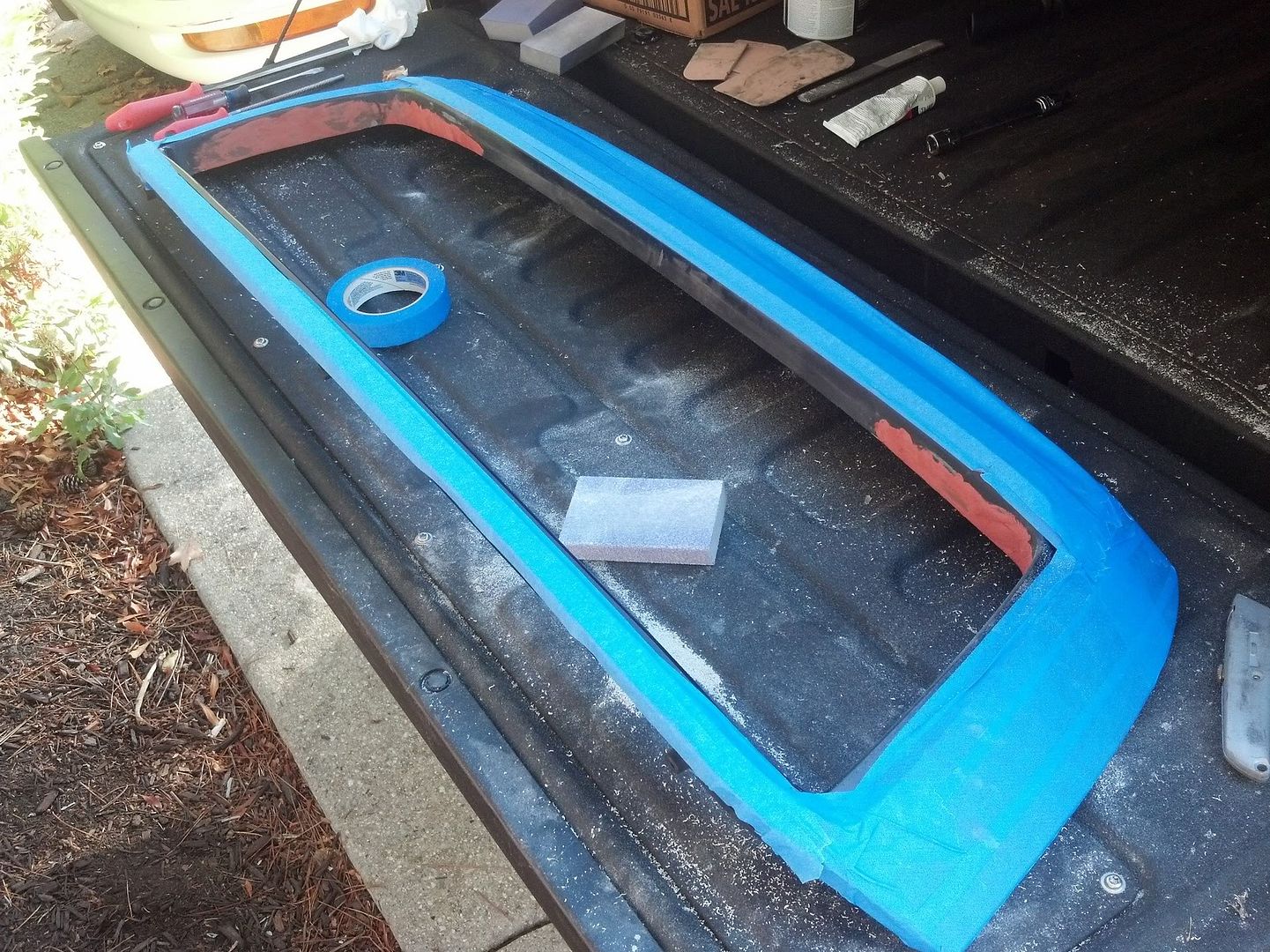 Mocking up the studs that i epoxied in to hold the grill on the back side. I used tape to mark exactly what holes the studs went through since i removed it many times getting all the studs lined up and epoxied on. I used a total of 8 studs. I may add more later on.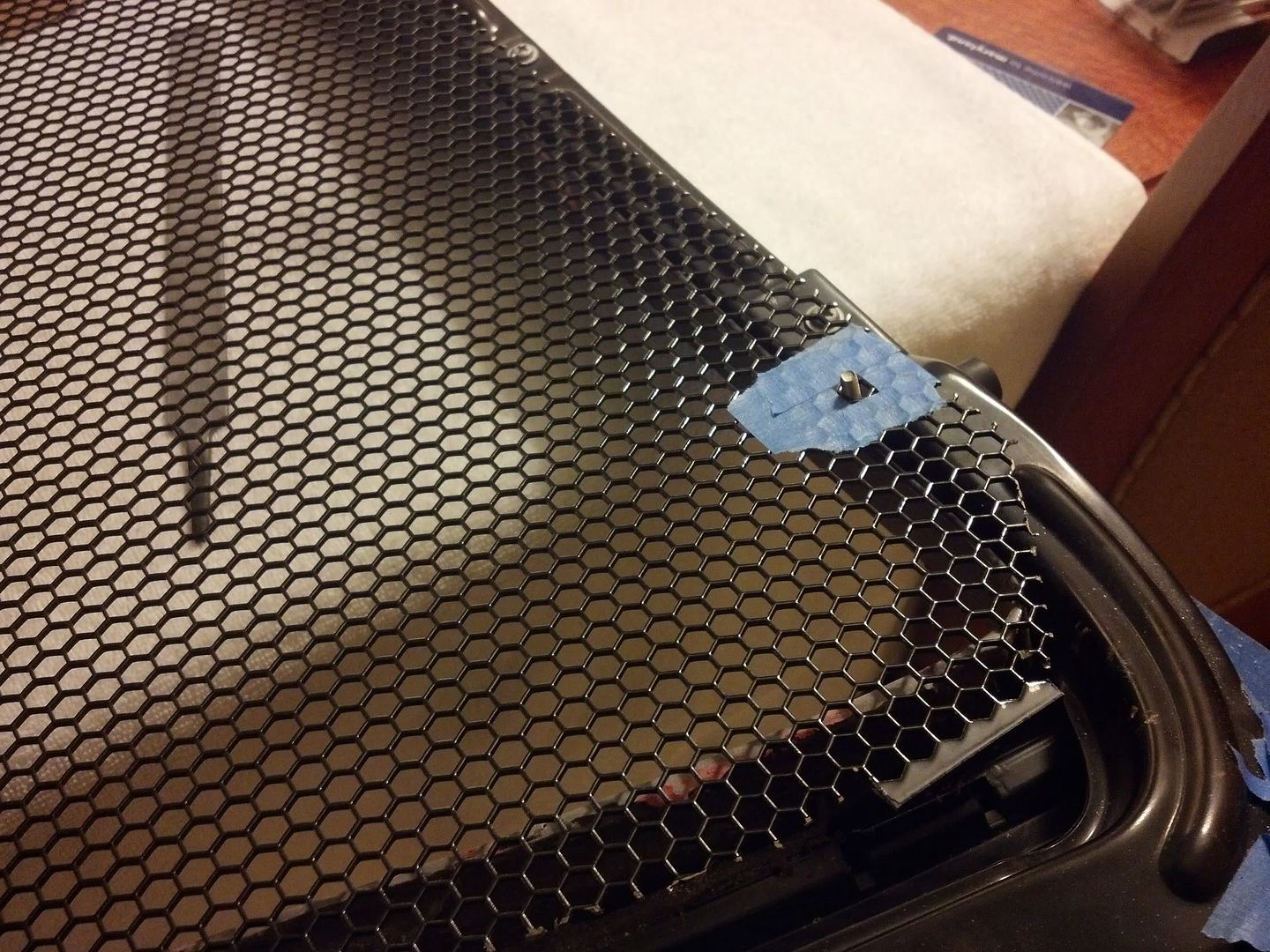 All done, and ready for paint!
Mounted and looking pretty good. After paint, since its black and shows EVERYTHING, i found a few small blemishes that need touched up with some filler. Overall im extremely happy with this, and only took me a weekend to complete.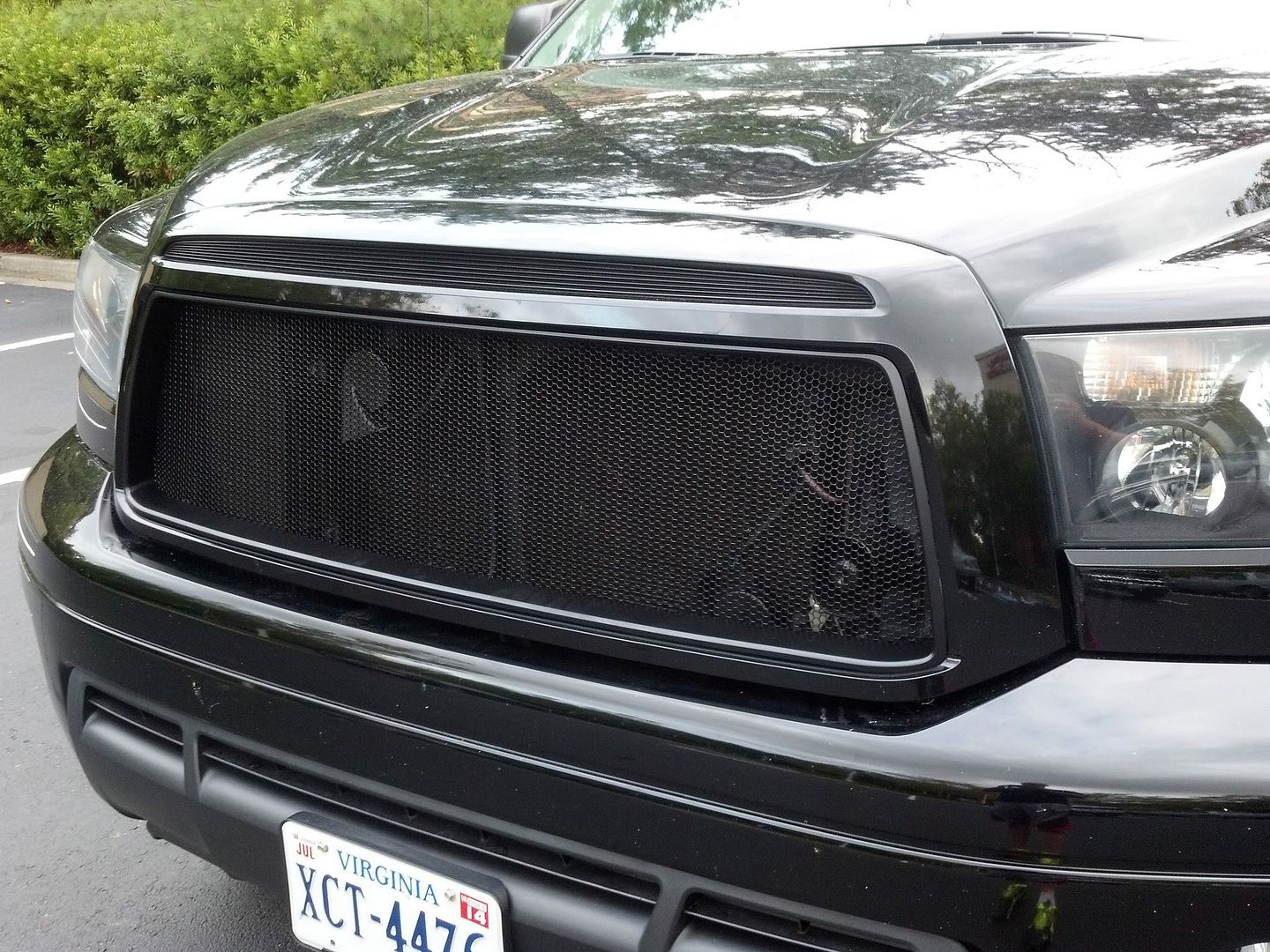 I do plan to relocate the horns and paint everything flat black behind the grill except for the radiator. You can see right through this grill, so im hoping blacking it all out will hid most of the ugly stuff.