Discussion Starter
·
#1
·
I like to do a lot of fishing down by south padre island, east cut, jetties, and some times, kayak fishing. ive ran into cars/trucks that have over heated at the east cut, and usually stop and lend a hand, because i would hate to be stranded alone out there myself.
i always carry bottled water when i go out there, and on two occasion i gave out several watter bottles to people in overheated vehicles. i also use the bottled water, in trying to get sand off my feet before getting into my truck, and end up wasting like half the bottled water.
so in an effort to waist less bottled water, i ended up going with a rotopax 2 gallon water can, a lox pack mount, and the toyota bed rail mounting plate they offer. the mounting plate seemed a little high in price on the rotopax website ($40), and after a quick ebay search found it for $20. placed an order and today i finally got all the pieces together.
mounting plate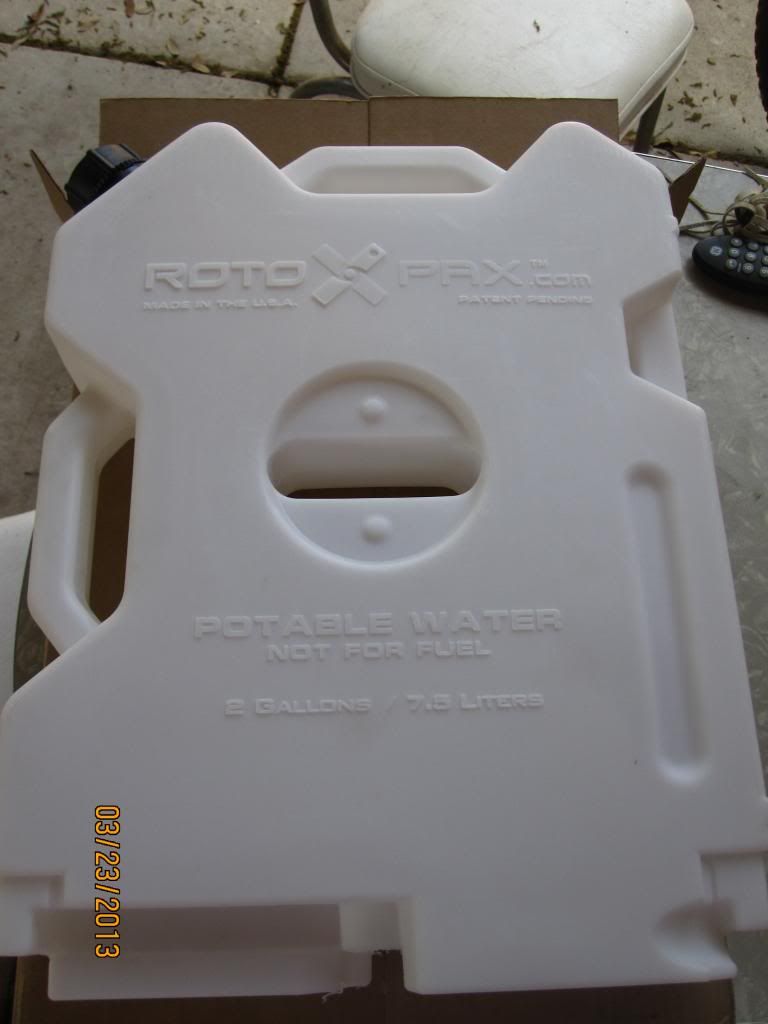 rotopax 2 gallon water pack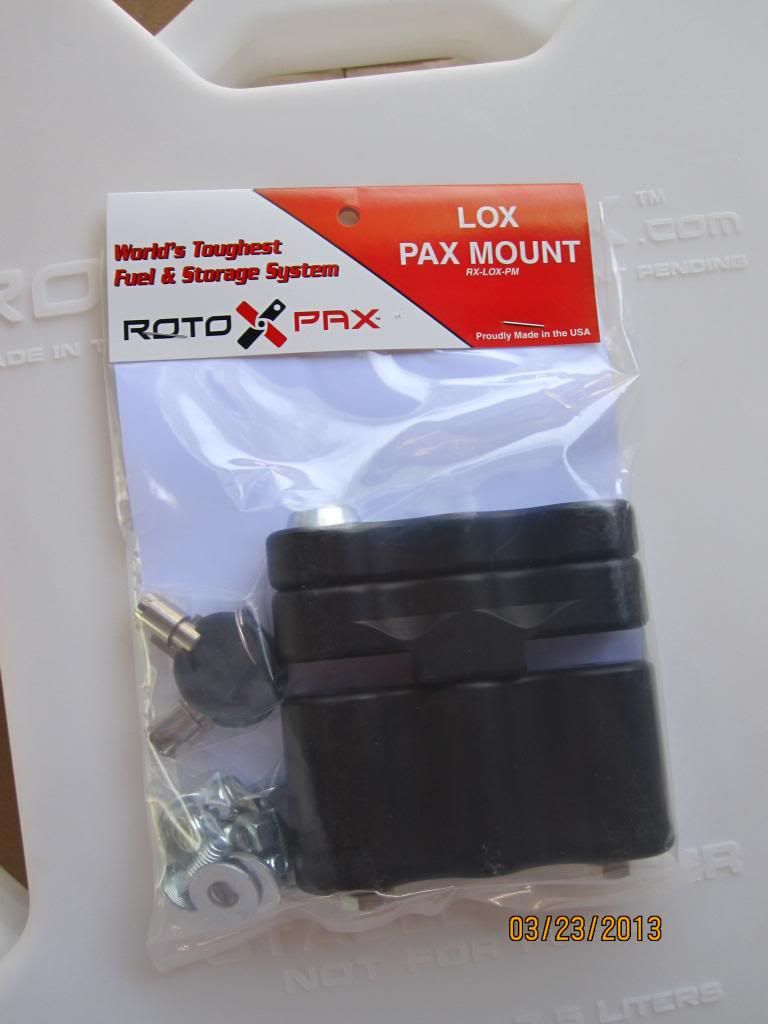 lox pack mount
there is not much for the assembly, i bolted up the lox pack mount to the mount plate, then mounted the the plate to the bed rail system
then just mount the rotopax mount, and lock in place.
overall, the first impression on the water pack is that it is heavy duty, and well built. the lox pack mount is okay. you have to wiggle the key a little to lock, and unlock it. hopefully after using it, it will loosen up. the mounting plate is pretty sturdy. the water pack is empty for now, and sits sturdy. the mounting plate is only mounted by a square nut, and can possibly be pulled out with force, so it will be taken off when out and about. (people where i live love to help themselves to other peoples things). i do have some concerns, with the mount vibrating, due to it is not flush with the back of the bed, and i will be keeping an eye on that and update any issues. i going to fill it with water and check for any leaks later on today. feel free to ask any questions you might have, or if you would like to see any pictures.
the good thing about this water pack, is that you can freeze it with drinkable water
, or carry it along inside your cooler. if it fits.
hopefully, i will take a fishing trip in the next week, once i switch from graveyard, and see if holds up for what i got it for.