Lately I have seen a few people installing Rancho's Quicklift units on their Sr5/Trd packaged trucks and having the issue which I noted in depth a few years back which is that you don't get proper height gains.
In order to get proper height on a Bilstein equipped truck, you HAVE TO swap the coils from the factory Bilstein strut assembly. No if's an's or buts.
The non Bilstein equipped trucks have different strut assemblies as well as different front end heights from the factory than TRD or Sr5 trucks do, and they gain proper height as listed.
Rancho has a note saying 4wd only, but they should have worded it something to the effect of "Will not gain proper height on TRD/SR5 packaged trucks with Bilstein shocks". This note was supposed to be fixed a while ago, but hasn't been yet.
The difference is 1 1/8 to 1 1/4 inches of height gain in front vs 2 1/8 to 2 1/2 inches in height gain between using the coils that come pre-loaded vs swapping the Bilstein coils over to the Rancho quicklift units.
Stock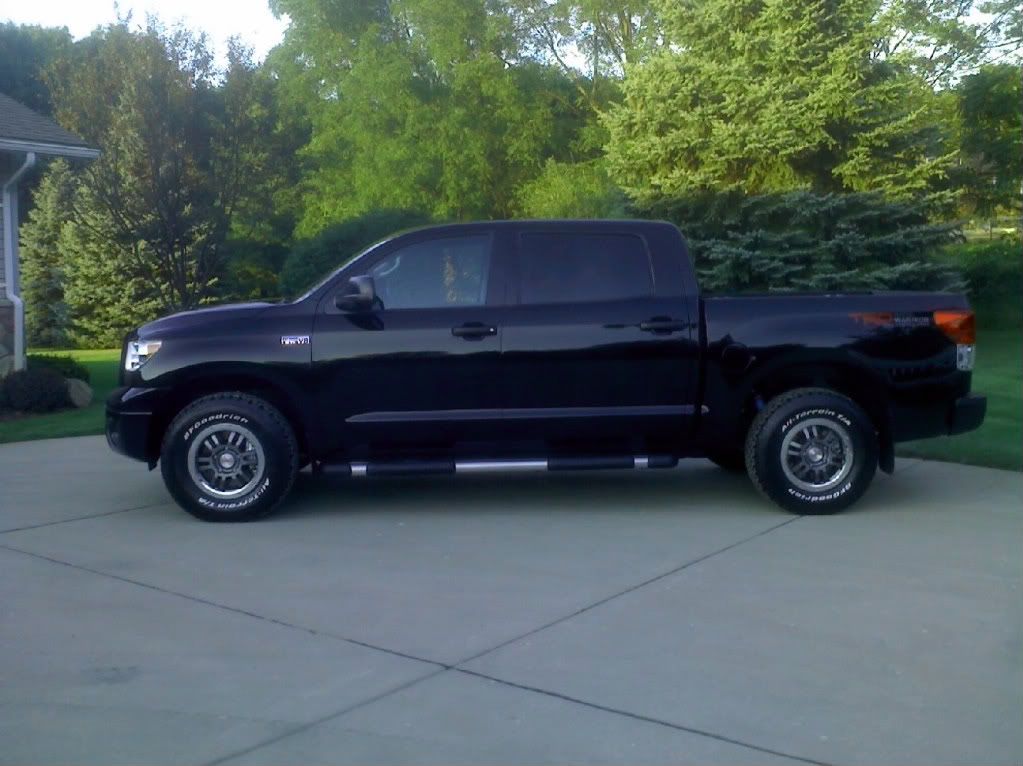 And
After just installing Rancho Quicklift with the loaded/pre-installed spring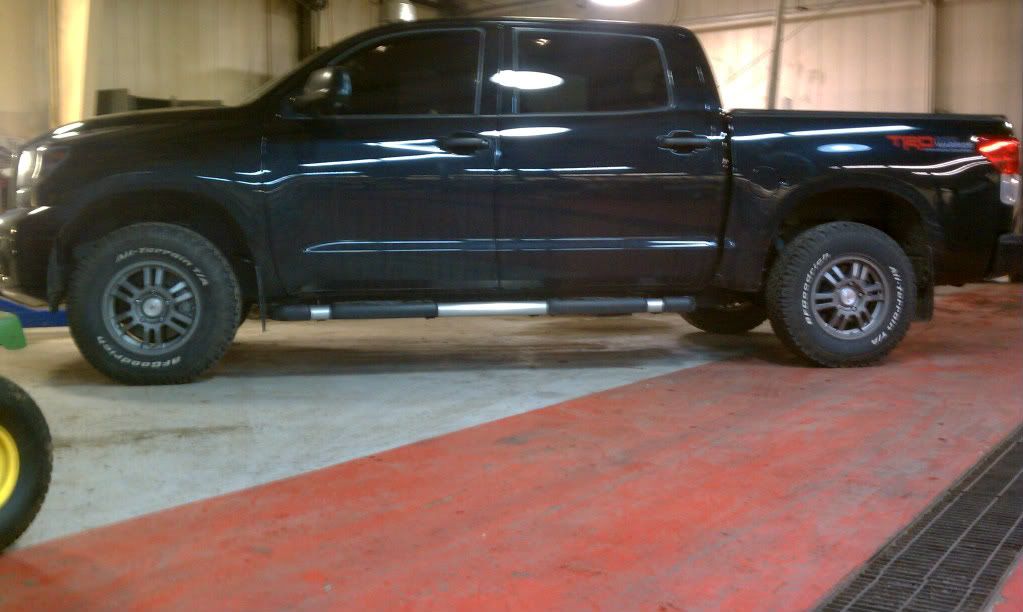 And
After swapping the factory Bilstein coil springs to the Rancho shock
And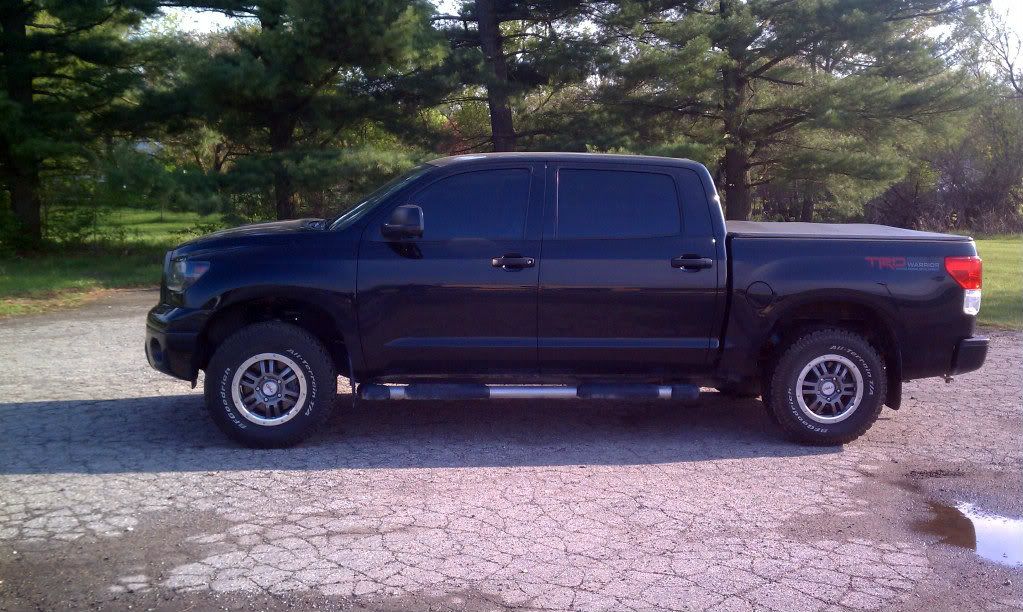 NOTE: The wheel well/fender to tire gap is now equal, whereas before it was about 1 1/4 to 1 3/8 inch lower in front still.
After with wheel/tire swap... As most will eventually swap wheels or at least tires.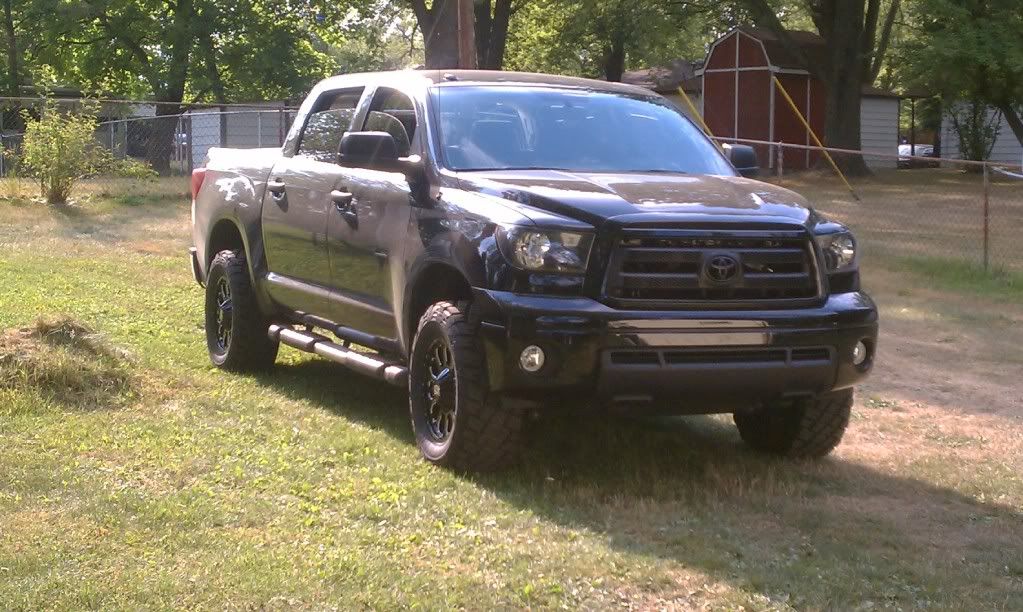 Hope this helps, maybe it will get a sticky so people stop having issues.