Discussion Starter
·
#1
·
im loving my chrome bumpers wrapped in 3m vinyl, but i keep on thinking about how my truck will look with the nfab rsp bumper.
fellow tt bretheren, who have this bumper, i ask for your help in getting some measurements, and your knowledge on this bumper. as you all may know nfab site offers two rsp bumpers.
one that holds 4-9" lights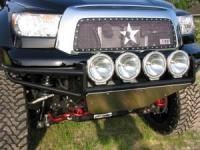 and one that holds 2 light bars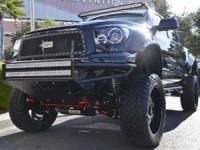 question is, for those of you that bought the one with the 4 light tabs, does it have any type of mounting holes for the light bars, and for those who bought the one for the light bars, does it come with the 4 light tabs.
basically, which ever bumper you get, do you have the option of mounting round light, or light bars, with out modification?
also, any member with the bumper, if you would be kind enough to get the measurement of the red lines from the picture below.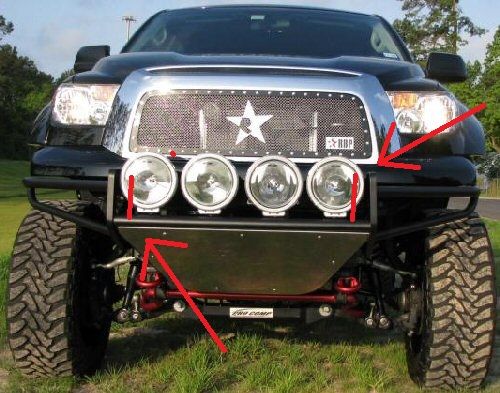 thank you.