Hey everyone, my first post, been lurking for a while but decided to post after I got my new exhaust system today!
I've been researching a lot on different types of systems for my truck. I do not like the look of a tailpipe coming out the back, all of my previous trucks I've ran a turndown before the rear axle. I almost ordered the magnaflow race system for this truck, but I'm glad I didn't!
I contacted Keith from BAMufflers, we spoke about what I had in mind. He gave me a few options, one was to dump after the Y-pipe on his cat back and the other was to cut the stock tailpipe right before it turns to come out the side of the truck.
Keith installed the cat back and was willing to go for a ride with me to hear the sound of the system just dumped before the axle. It was loud, but amazingly didn't drone! Keith even told me that the cat back with the 8 inch mufflers he put on my truck dumped had the same sound as the 6 inch system he had on his personal truck, but his was through the tailpipe!
Even though their wasn't any drone when dumped it still had a very loud and knarly growl, a little too much for my DD. I opted to have the stock tailpipe installed with the helmholtz resonator, but with a twist
Keith cut the stock tailpipe for me right before it turned to come out the side of the truck, so basically it's dumped after the axle, so looking from the back of the truck the tailpipe cannot be seen, exactly what I wanted! He sprayed it all high temp flat black for me too!
Here's some pics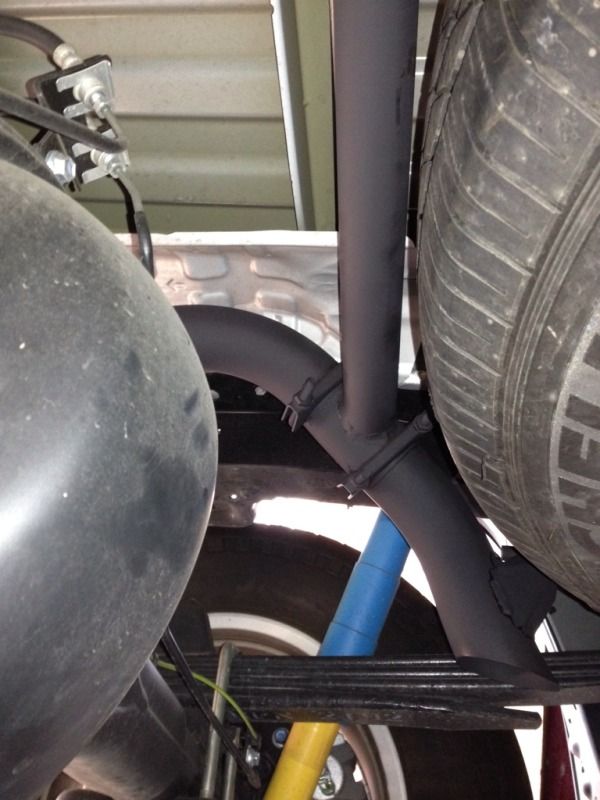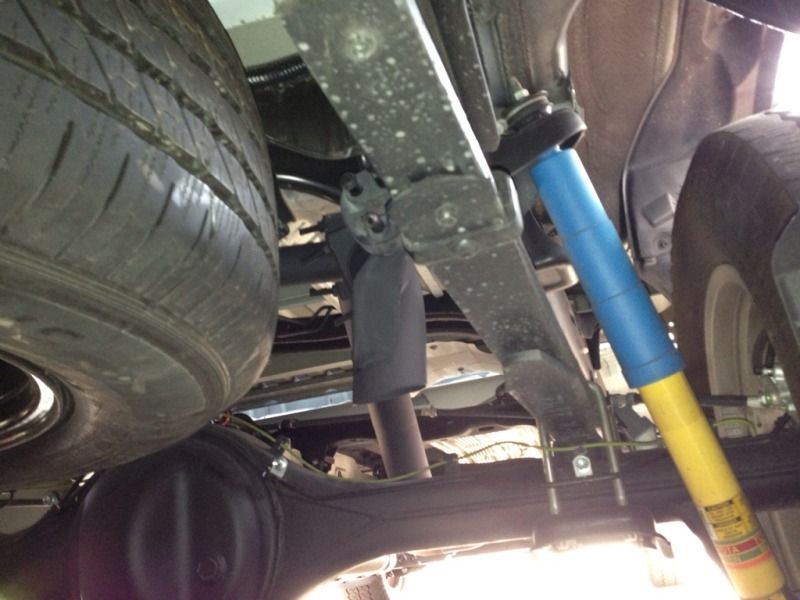 The last 3 pics show where it's dumped. The sound is excellent! No stupid drone, but sounds BA when you put your foot in it! I know theirs a huge thread on here about BAmuffler and its nothing but win, well here's another happy customer, thanks again Keith!