Discussion Starter
·
#1
·
I installed the OME rear shocks and the Coachbuilder +3 shackles today. I had all intentions on photographing and doing a walkthrough. The passenger side came apart flawlessly and I took photos up until I got to the drivers side. The drivers side shock came off easy but the damn lower shackle bolt would not come out. I bet I worked on that lower shackle for at least 2 hours. No lie.
I soaked it. I beat on it. Then I beat on it some more. I soaked it again and then beat on it some more. I finally got it by using come along and a ball joint fork and beating on it a bunch more. I even ended up busting the pressed bolts right out of the shackle. I can say that if this would have not happened It would have been an easy install. I'm guessing If all goes well you could have both things done including the carrier bearing drop done in 2 hours.
I watched Coachbuilders video twice before I started this project. It's an awesome tutorial. The shackles are bullet proof and came packaged insanely well. Thanks again for the shackles David. Also for anyone doing this that has a TRD sway bar disconnect the end links before starting. If you don't they will definitely hold up the leaf spring from coming down far enough to install the shackles. Figuered that one out the hard way. I also removed both rear tires and the spare tire for easy of access. Also I gained a little more than 1 1/2" of rear height.
Before pictures.....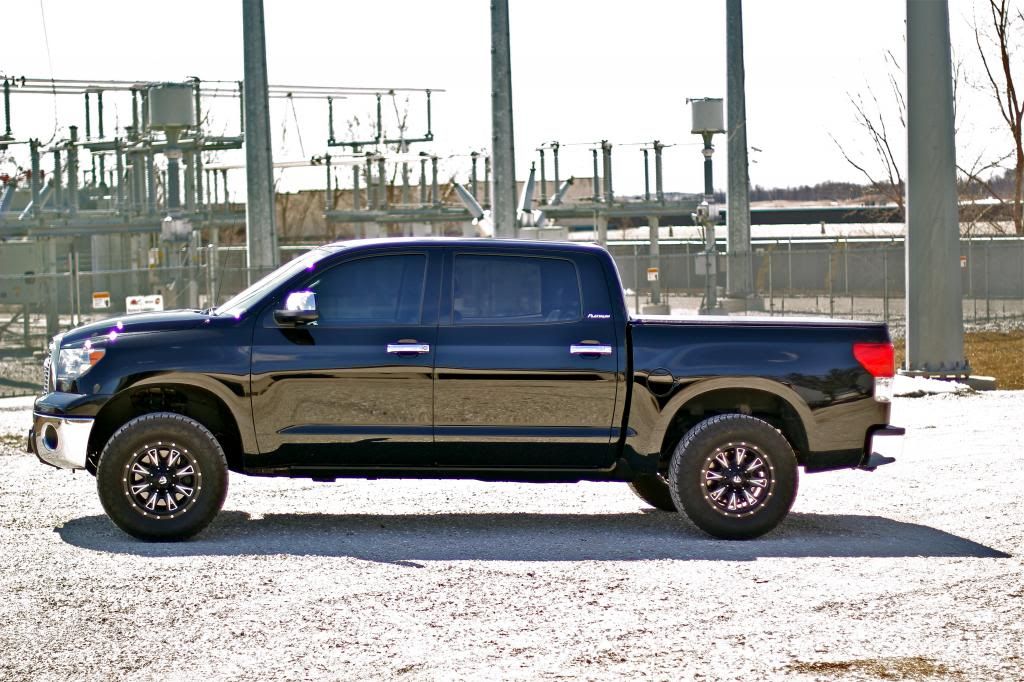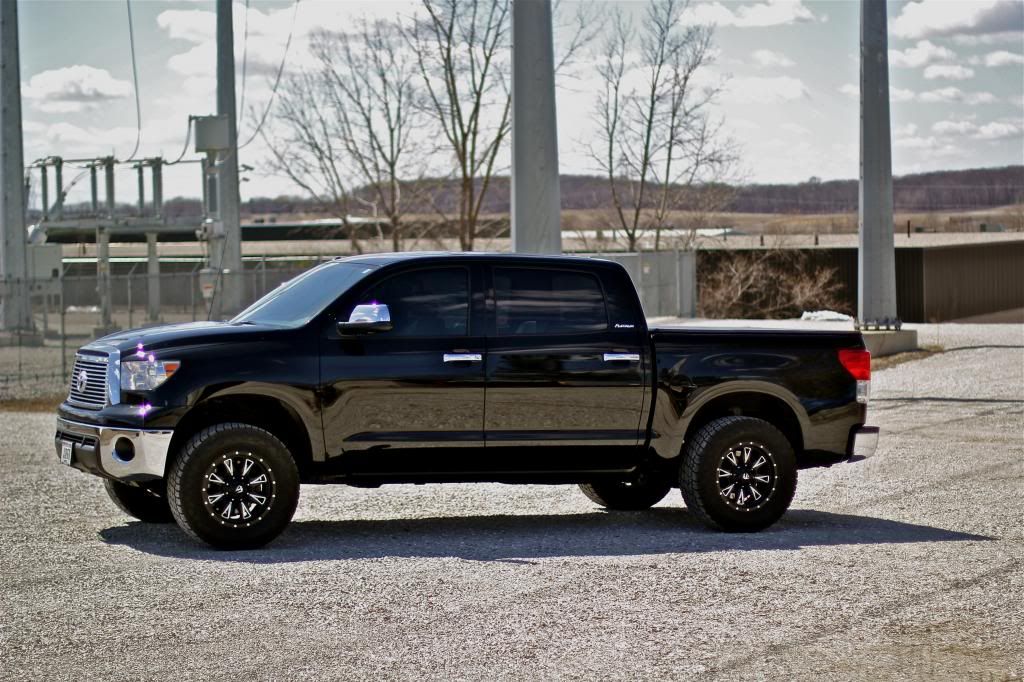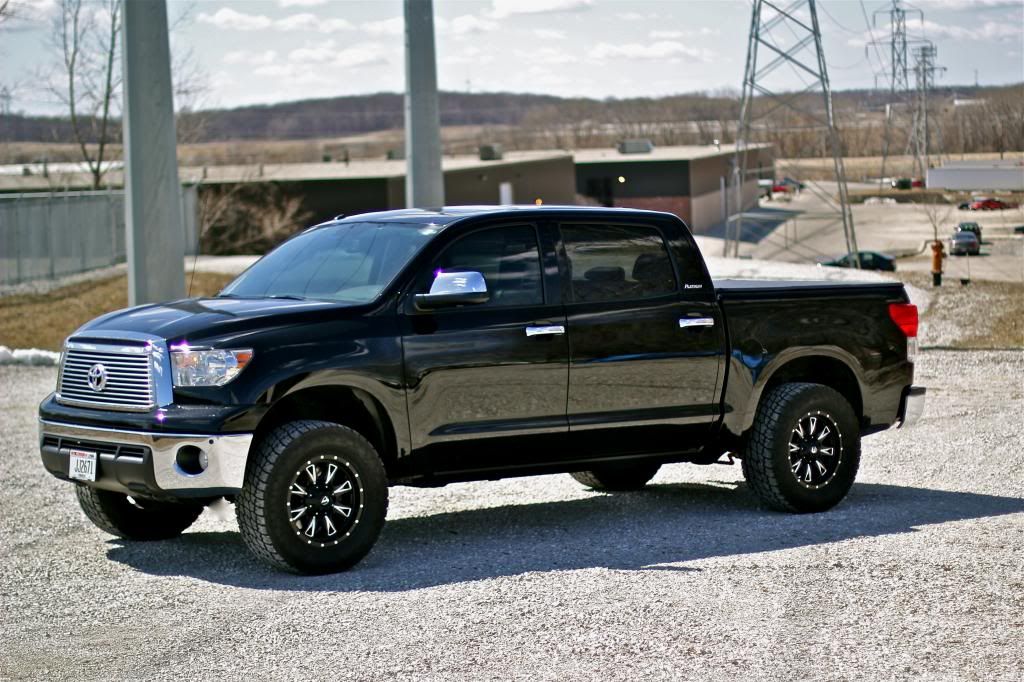 Vise grips were used as a hold back in order to remove the top nut. After the top nut is removed you can compress the shock and remove the lower bolt and reinstall.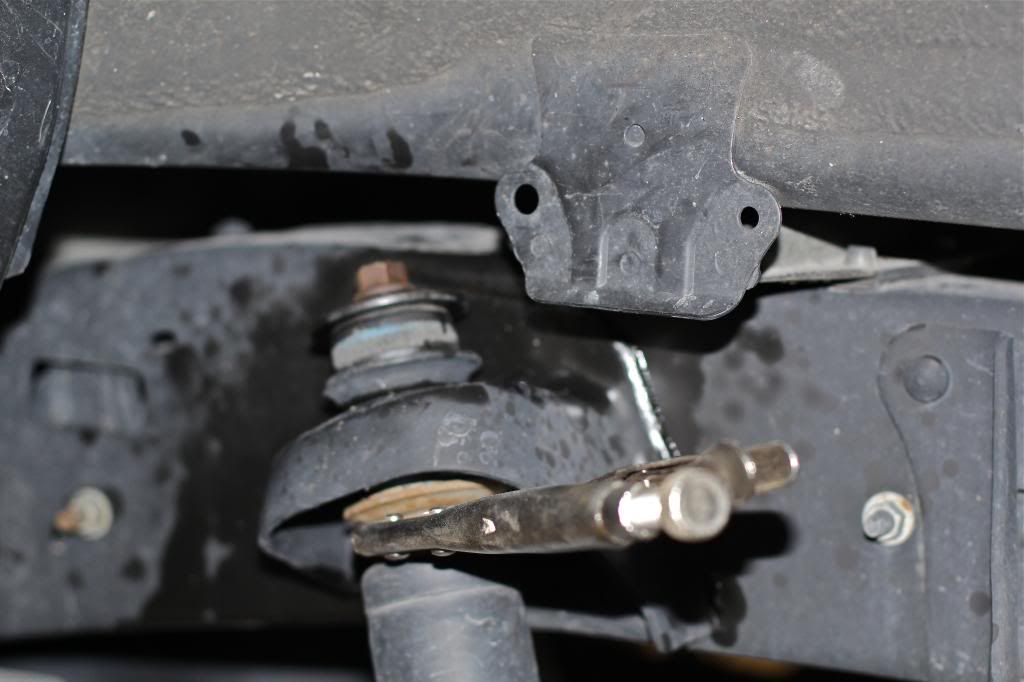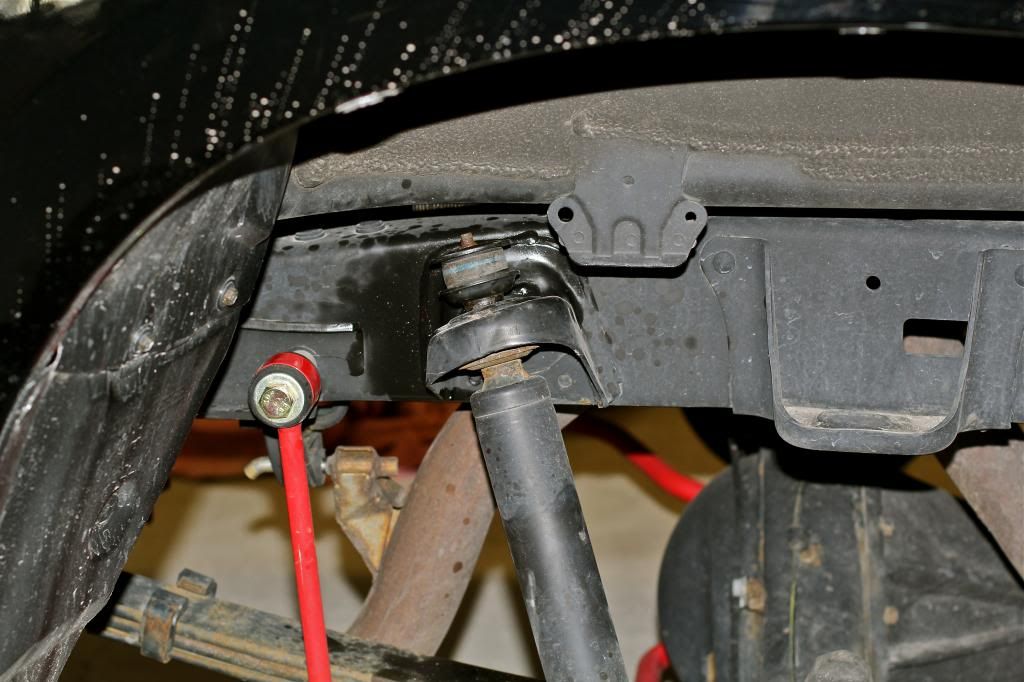 Comparison of new extended shocks to stock. Also a pic to show the proper washer and bushing configuration. (I hope. There were no instructions)......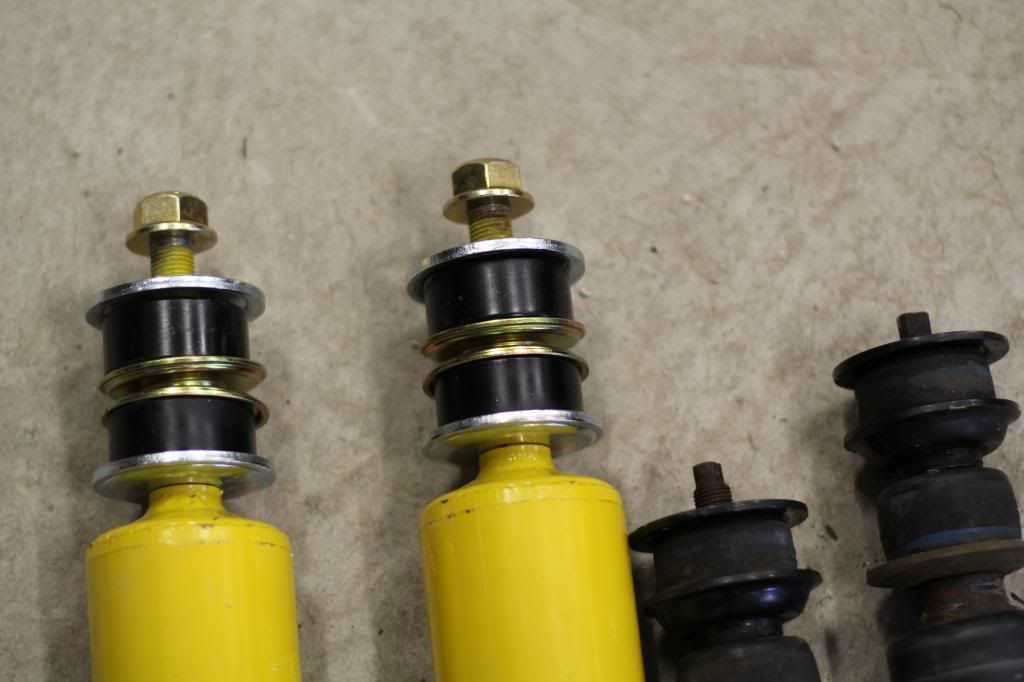 Passenger side lower shackle bolt soaking. (Easy One).....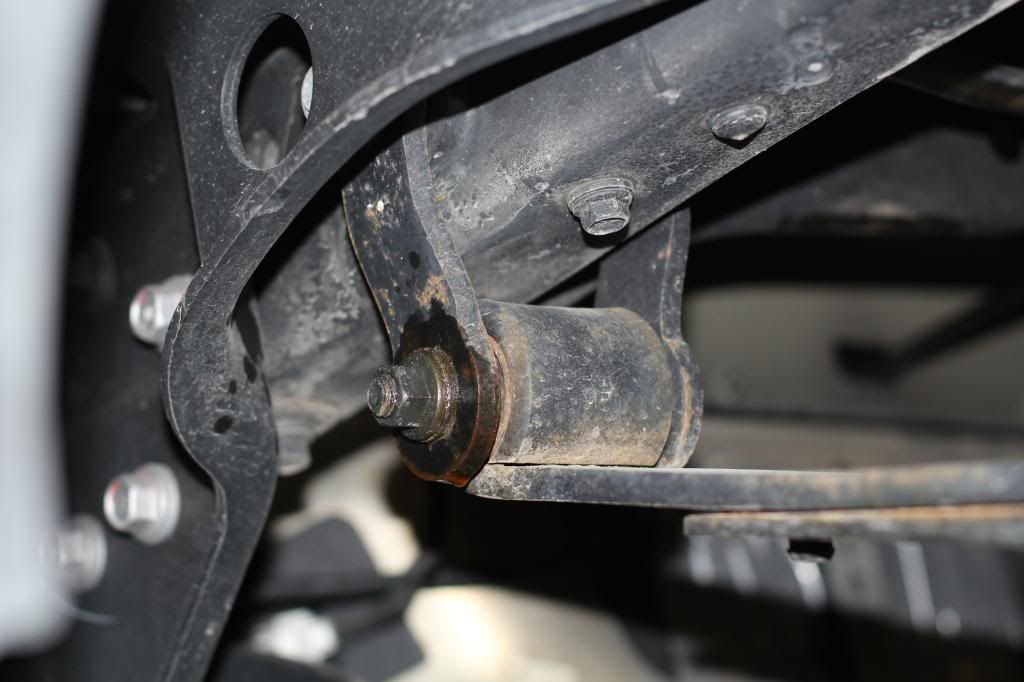 Shackle comparison including the broken stock shackle. U can see all the corrosion on the one bolt. (The Hard One)......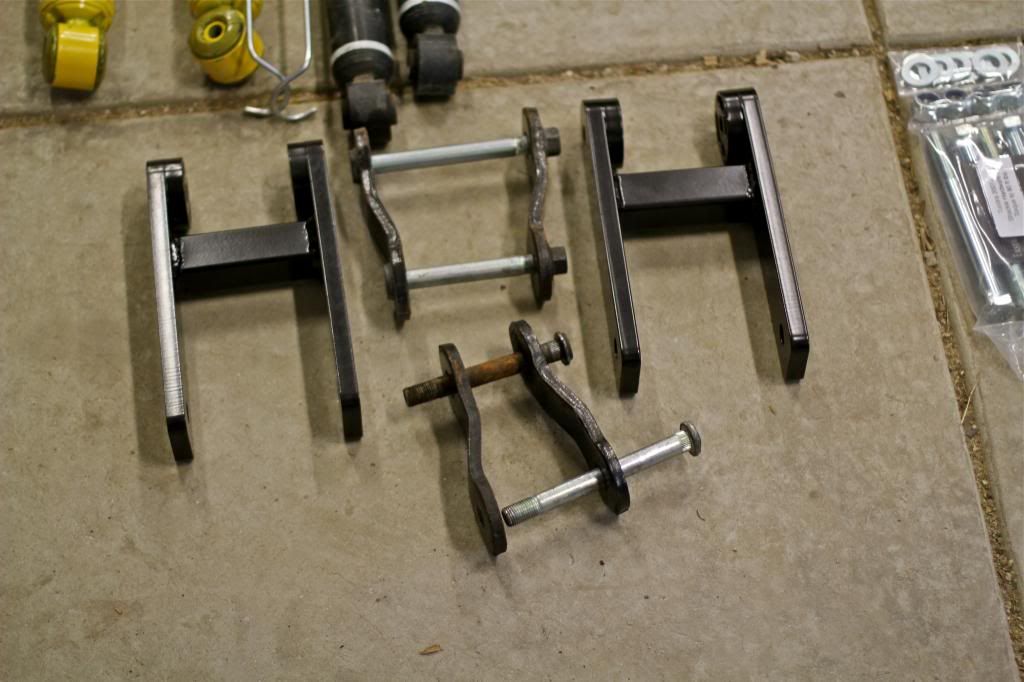 After Shots.......