Installed 6112s in late January of this year on my 2014 2WD SR5 DC.
Second setting from the bottom with 1 CB shim on each side.
That made the truck pretty much level.
Rear was about a .25 of an inch higher.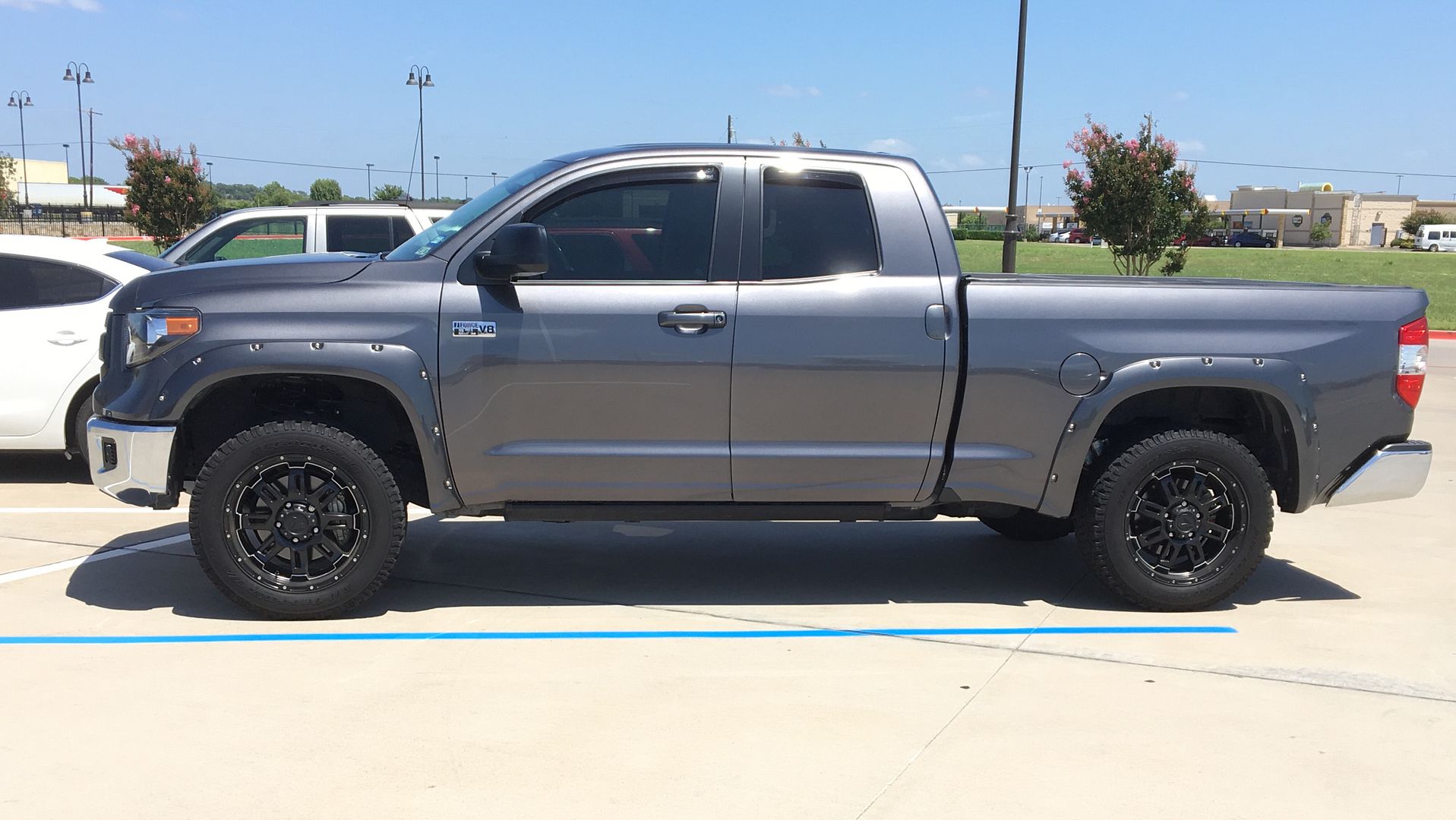 Put my Toytec shackles on today on the highest 1.5 setting.
Settings are either 1" or 1.5".
I'll put more install info in another (this one) thread.
It raised the rear exactly 1.5 inches.
Going to drive it awhile and see if I want to leave it or lower it .5 of an inch to the bottom setting.
I might just do that..
Rear before pic taken yesterday..
Rear after pic taken today..
My measurements are now from the bottom of my fender flares opening;
Front Left 38.8
Rear left 41.3
Front Right 39.1
Rear Right 41.3
Let it be known, I'm not a mechanic, and I get by with what I have.
I had the right tools to remove the stock shackle, socket and wrench..
I went into this knowing I didn't have a big enough fitted wrench but did have the sockets I needed.
I used a crescent wrench on the bolt and socket on the bolt.
Once I got the bolt tight, I didn't even need the crescent wrench.
I had to disconnect my rear sway bar to get the rear axle down low enough.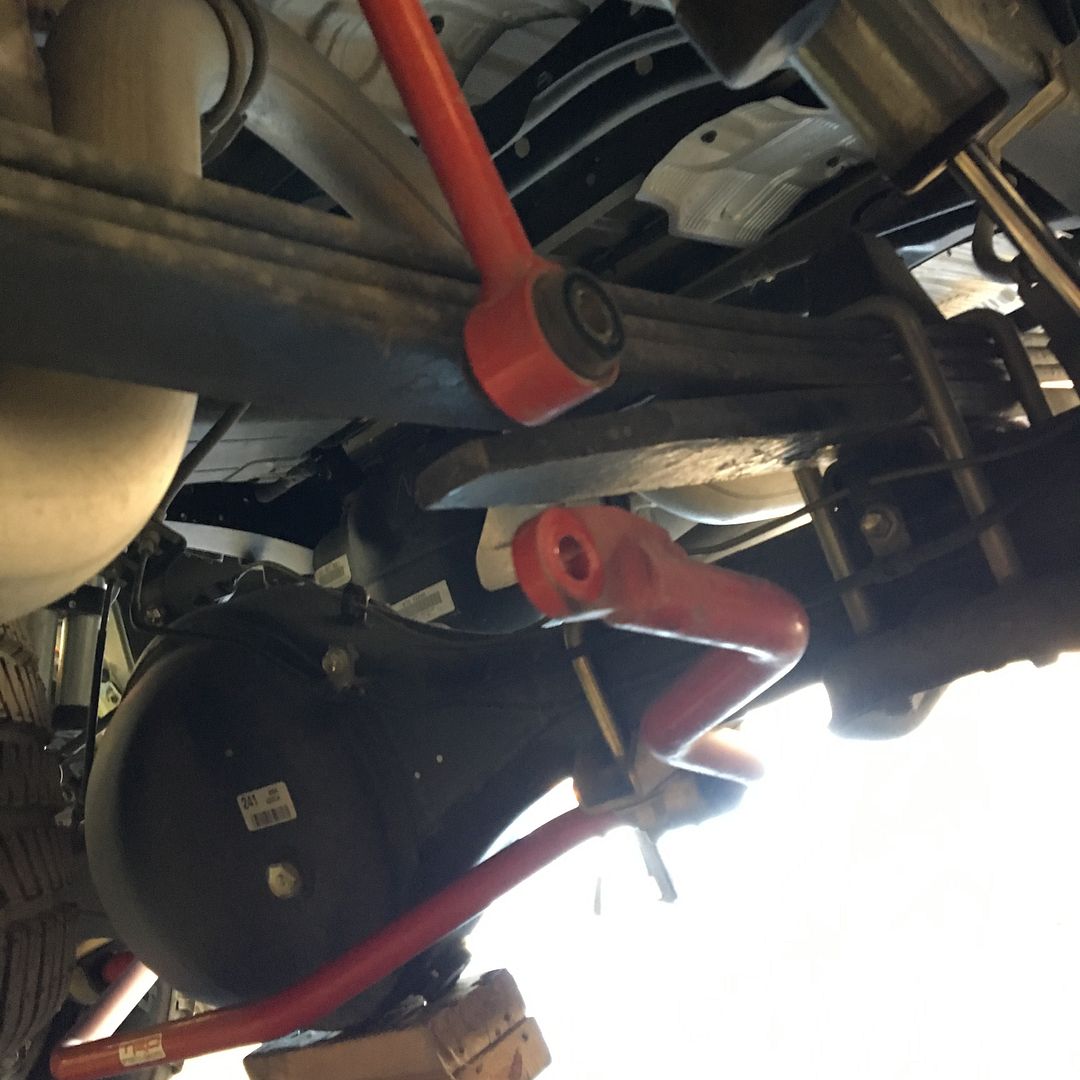 The rear spring still didn't drop enough for the new shackle and there was no way I was taking the 5160 shocks off.
I couldn't pull the spring down with one hand and feed the bolt thru the hole.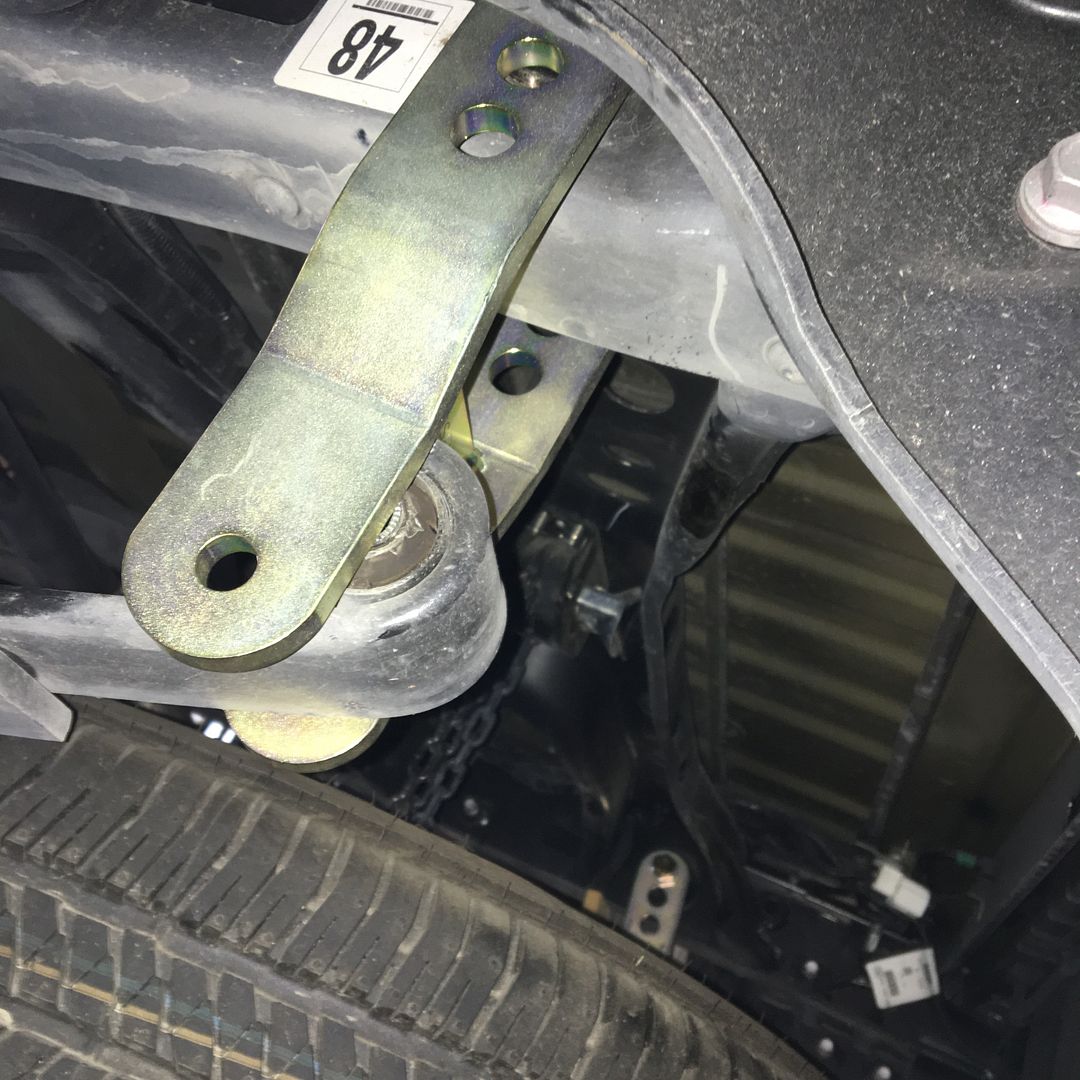 Looked around the garage and a spare piece of wood that looked about right.
I wedged that piece of wood between the spring and frame to where I could see light thru the hole with my flashlight.
Then I was able to slightly move the end of the spring and get the bolt lined up and in.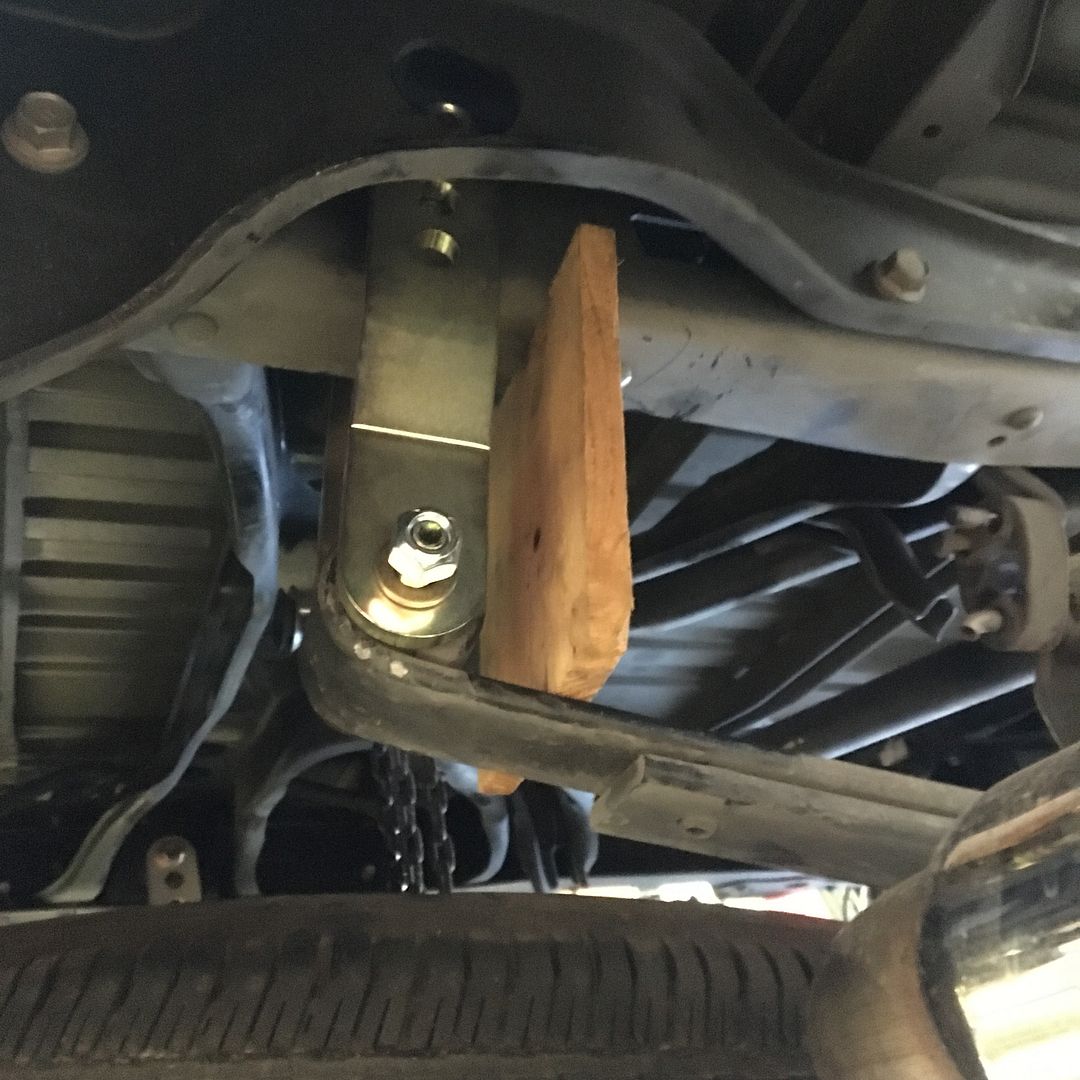 Worked perfectly.
Tightened my shackle bolts, lifted the differential and reinstalled my sway bar bolts, took the truck off the jack stands, re-tightened my shackle bolts, lifted the spare back into place, put up my tools, and done.