Been about a month since I picked up my truck and started modifying it so it's become time to create a build thread. I ordered this truck back in August and after a 2 month wait it came in exactly what I wanted. I've had the Toyota truck bug for quite a while. Like many others I came over here from Tacomaworld. I had a 2010 Mid travel Tacoma I absolutely adored but when the Mrs went back to school I sold the truck so I could cash in. Here is the build thread on the Tacoma, if you came over here from that site you will probably recognize my truck (
https://www.tacomaworld.com/threads/jsenclosures-build-thread.92593/
). Well now that the Mrs is done with school it was time to get back into a new truck and since I am a bit of a gearhead and sportsman I knew I needed a full size truck that could tow. I've always like the Tundras and so it was an obvious choice for me.
2016 MGM Crewmax SR5 TRD Offroad
So far the mods include:
Electronics:
-Valentine 1 with rear view mirror mount bracket
Audio/Video:
-Back up camera anytime mod on OEM style switch (waiting install)
Exterior:
-Color matched TRD Pro grille
-Color matched hood bulge
-Wade in-channel vent visors
-Access literider tonneau cover
-Line-x spray in bedliner
-Toyota deck rail system
-LEDs for Raptor mod (waiting install)
-AMP electric steps
-stubby antenna
-OEM bed lights
-Rigid 50132 D2 Amber driving lights with rigid fog light mounting brackets.
-HID d2s Retrofit with BHLM
-Go Rhino RB20 rear bumper, light plates, nilight 18w flush mount flood lights
-Front bumper caps sprayed with line-x
Interior:
-Husky x-act contour front floor mats
-Weathertech rear floor mats
-Headlight Revolution LED interior kit with vanity mirror lights
-Lock'er Down console vault
-Console divider from Amazon
-ESP Truck rear under seat storage unit
-Mud River rear seat cover for the pup
Suspension:
-TRD Pro suspension front and rear
-Firestone ride rite air bags with Airlift wireless air system
Awaiting larger tires:
-Icon upper control arms (waiting install)
-CB +3 shackles, diff drop, poly bushings (waiting install)
-Relentless fab CMC plates (waiting install)
-CB steering kit (waiting install)
-4 CB shims (waiting install)
To come in the near future:
-TRD rear sway bar
-Larger more aggressive tires
Pic of when i first got it: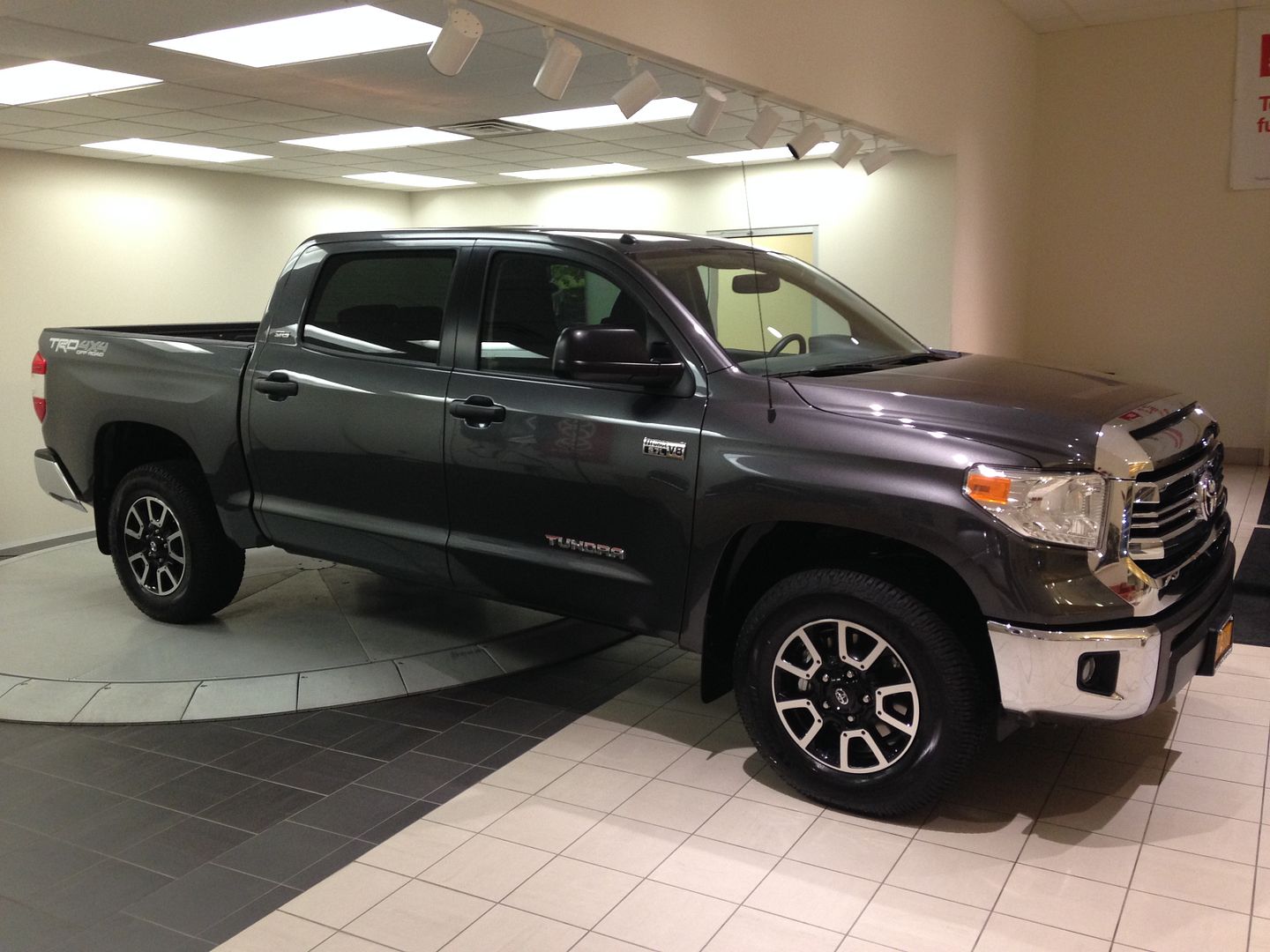 TRD Pro Grille & vent visors:
Console Vault:
LED lights:
New vs old (iphone doesnt really do it justice):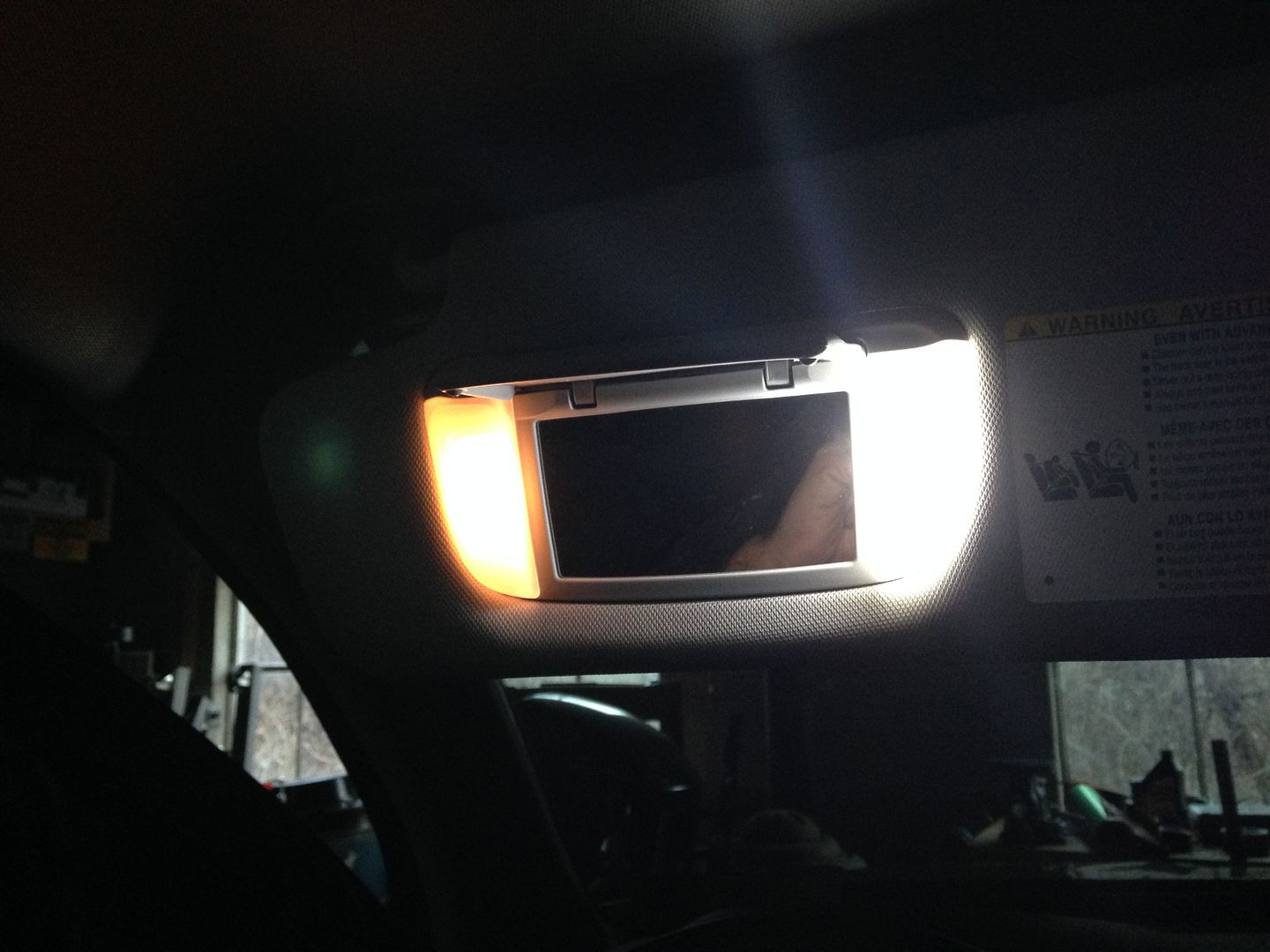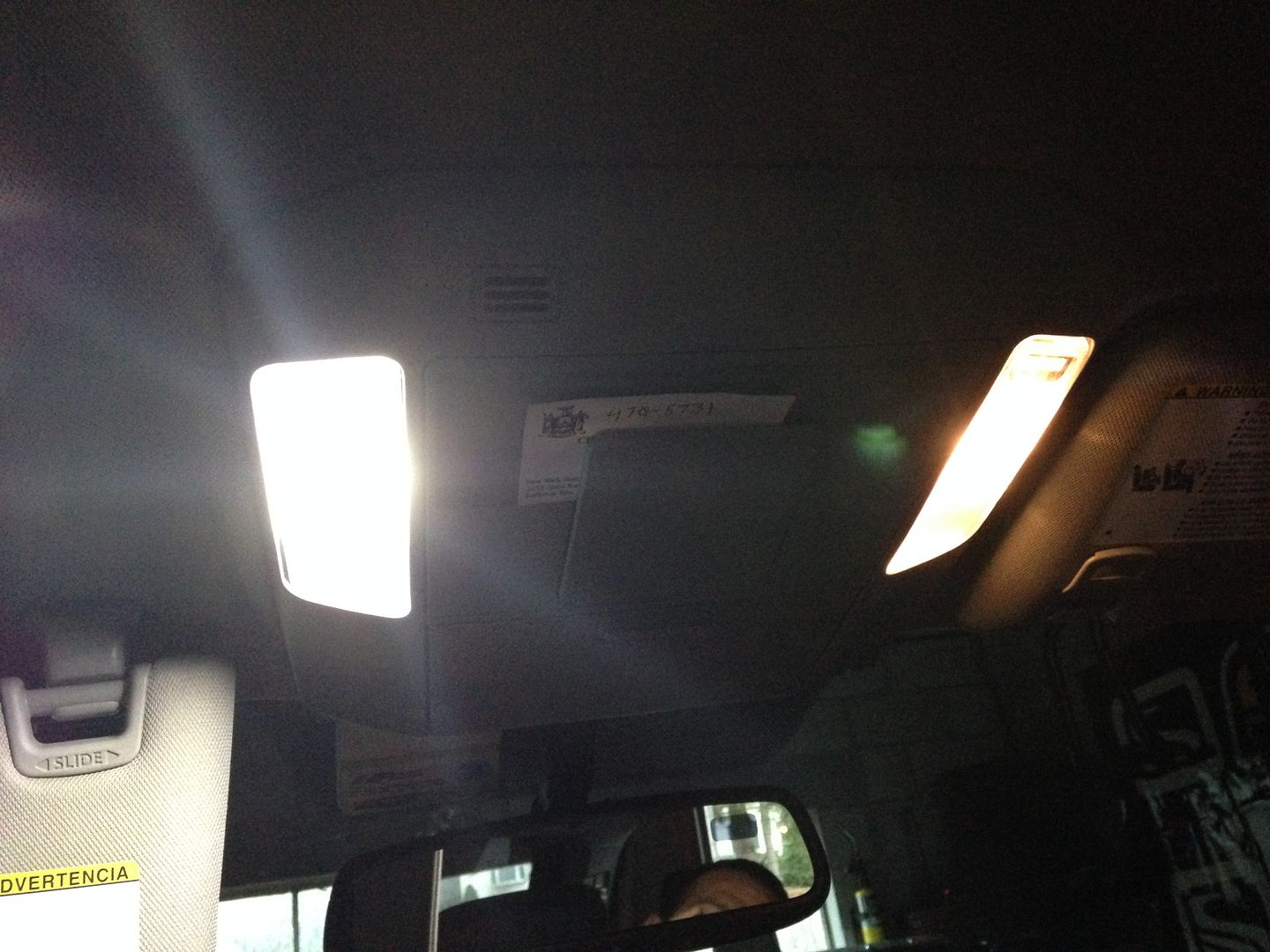 New: