Discussion Starter
·
#1
·
I just finished my new sub box and am in the middle of a full system install, but thought I would post some pictures of the box in case anyone is looking for ideas. This is in a DC and if you've done any research you know it's hard to find anything that will work other than the JL Stealthbox ($800) or the JL flat 13.5" sub ($600). I have always been a big fan of Kicker so I thought I'd see if I could make their new CompRT work since it's their version of a "flat" sub.
Anyway, here's how it all went down...
The cuts were made and pieces laid out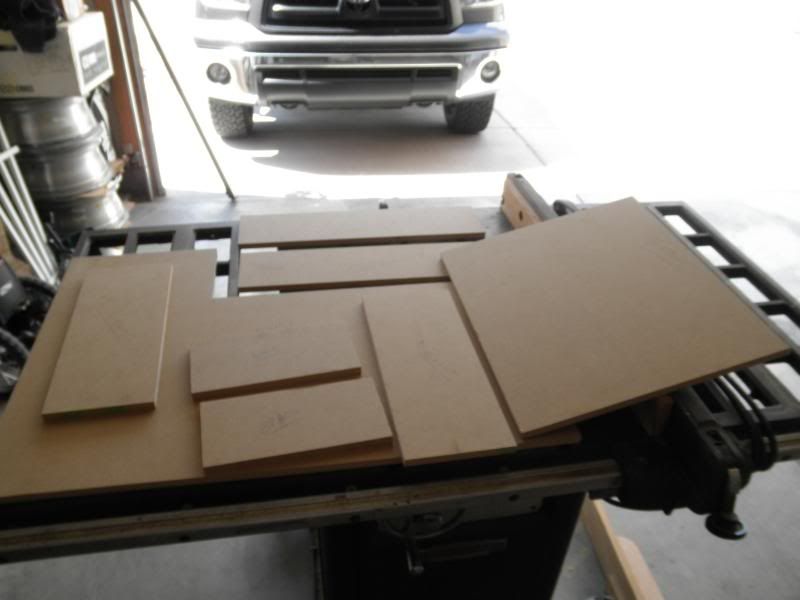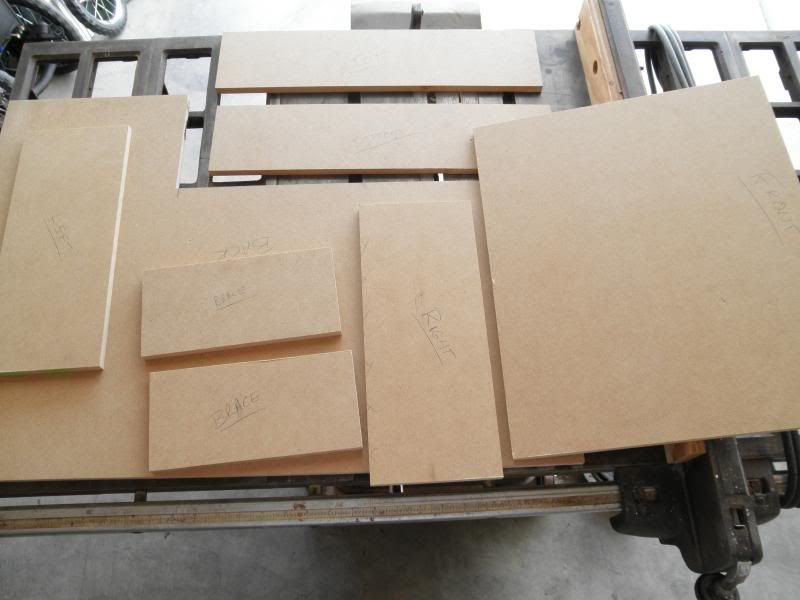 Beginning the assembly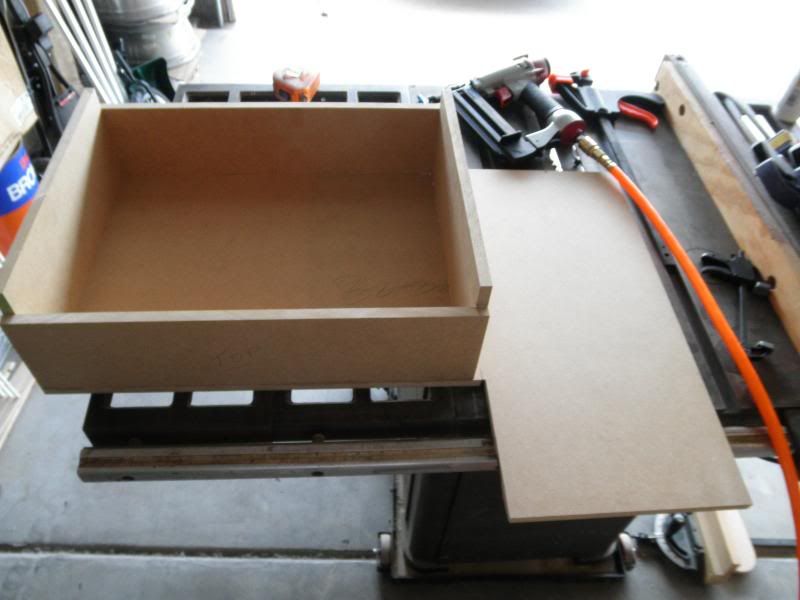 I had to use 1/2" MDF instead of 3/4" to save space so I added 2 braces to the inside to prevent flexing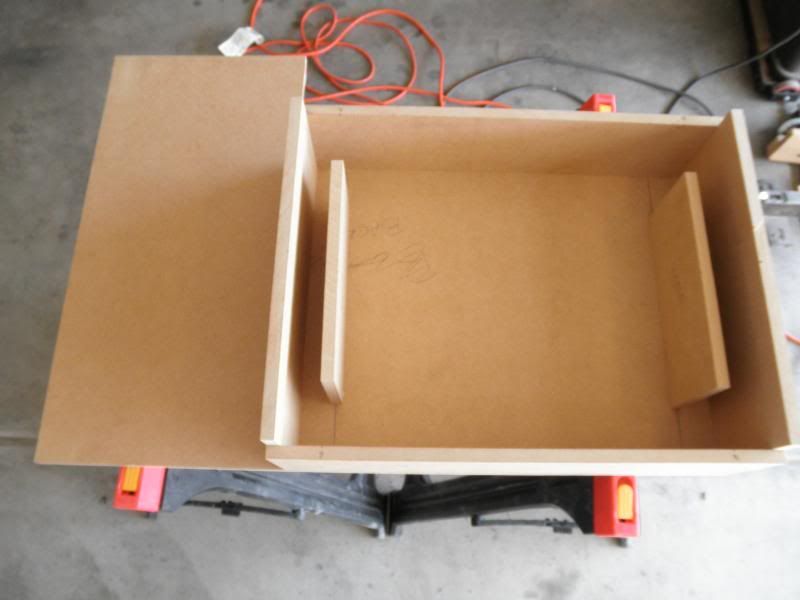 This shows the amp mounting space I included as part of the all-in-one assembly
Beginning the mounting plate that will allow the recessed mount
Test fit of the front plate prior to cutting the hole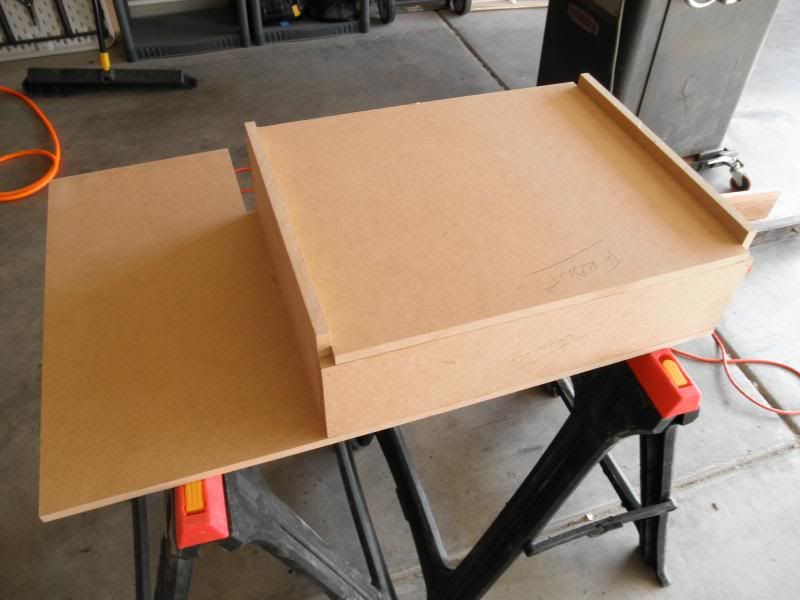 The mounting ring
Mounting ring with the face plate on top to get an idea of total depth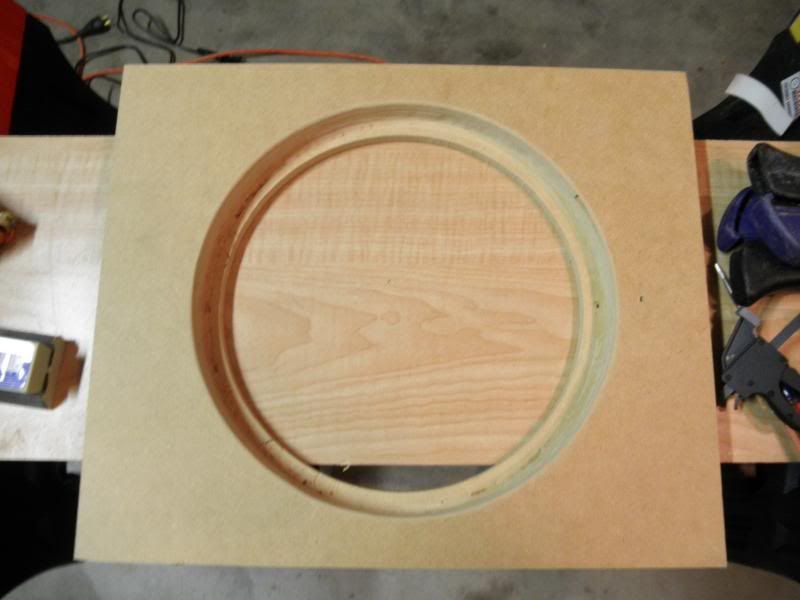 Test fitting under the back seat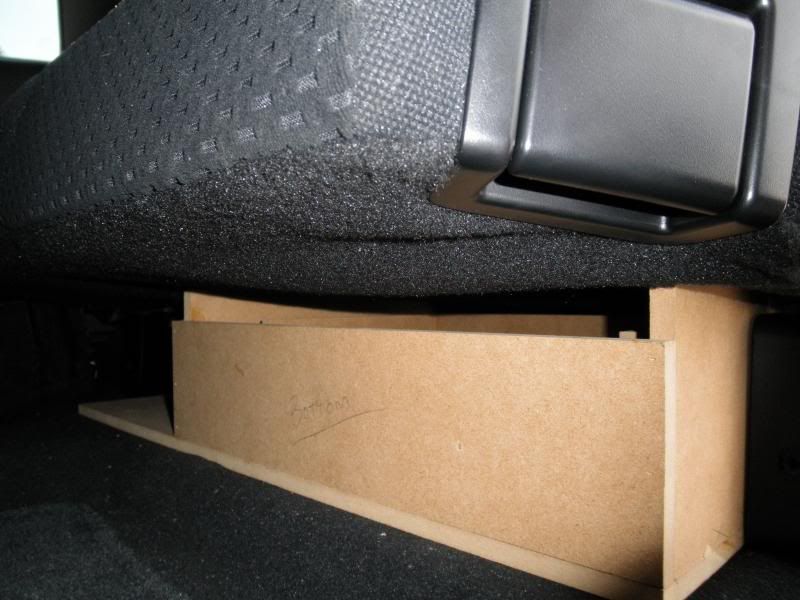 I used the recessed mount and the raised sides for 2 reasons: protection and excursion space without hitting the bottom of the seat. Here's an idea of how far down the sub will mount
Almost ready for paint
First coat of truck bed coating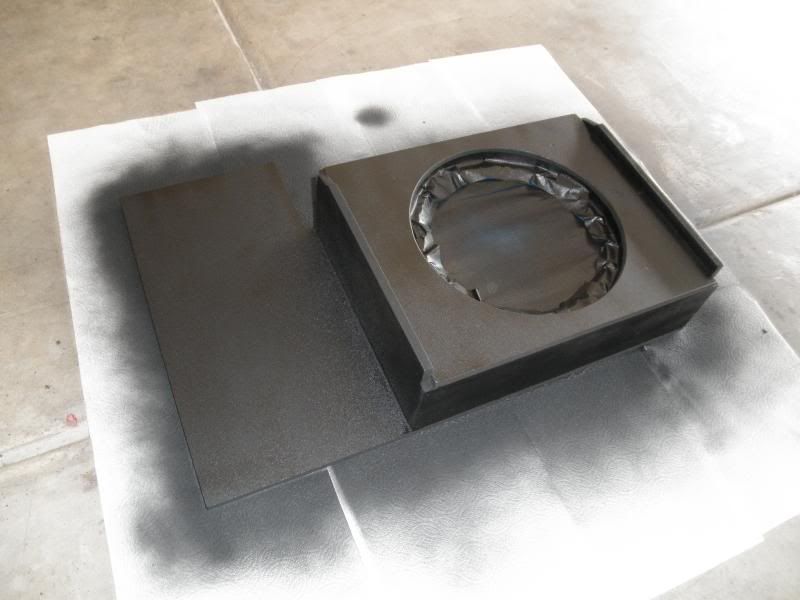 Drying in the sun
The finished product!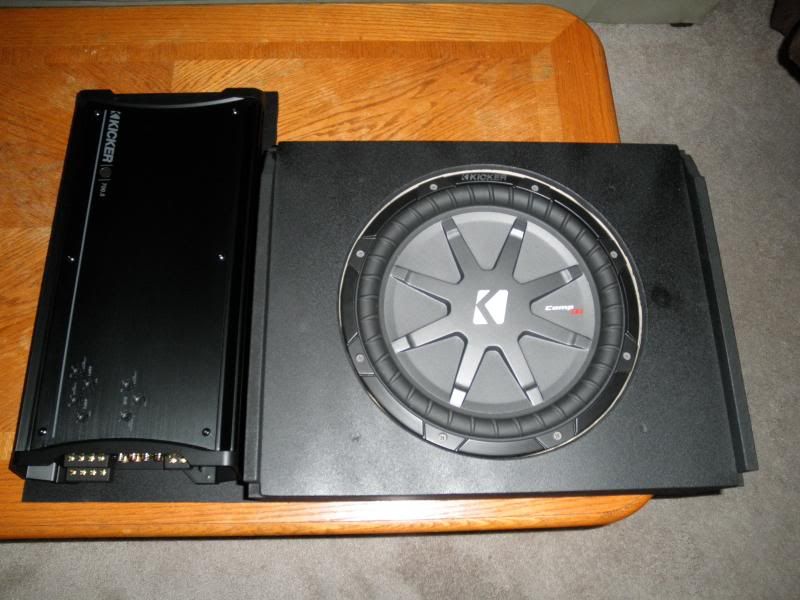 Overall, I'm very happy with the box. If I did it again, I wouldn't change much at all. I made a couple mis-cuts on the corners where they don't all come to a perfect square if that makes sense, but that's more of a cosmetic issue for me since I tend to be a perfectionist with stuff like this. Also, I would do the bed coating spraying a little more patiently. I didn't take my time prepping the screw holes so you can barely see them through the paint and I rushed the second coat and got a couple small runs. Other than that, I think it turned out really well and almost exactly as my drawings started out. Should I have the opportunity to make another one, it'll be even better! I should be done with my whole install by Friday night and I'll be sure to report back on how it all sounds.
Sorry for the huge amount of pictures, but I always like to have a bunch in posts I read so I went a bit overboard!