Hello all,
Longtime lurker first time poster. Loving everything that everyone has done to their trucks ( i believe if you have the balls to go for it more power to you)
But to get on topic I own a 2010 CM RW with 3/1 leveling kit with 18" black chrome pro comps on 33" (wasnt a fan of the RW wheels and sold them for a pretty penny :lol5: ) , HID's hi/low/fog, pioneer double din, info buttons, painted (plasti dip) gauge surround, NFAB side steps from toyota, painted black 5.7 logo, (had limo windows and TL tinted but got a ticket... I HATE CALI's tint and gun laws....) this is my second Gen2 tundra first one was an 07 and ended up LEMON LAWing the truck. Yes lemon on a toyota....
Anyways when i step on the gas after coasting it almost feels like the tranny is slapping into gear... doesnt sound good at all and there is a loud clunk when i put it into drive or reverse. Im thinking either drive shaft or loose tranny mounts but wanted your guy's opinion as my dealer says that it is "A known problem that they are trying to fix" told them ok i will see them later HA!
opinions??? and no thread is good without pics so here you go!!
This was out at havasu this weekend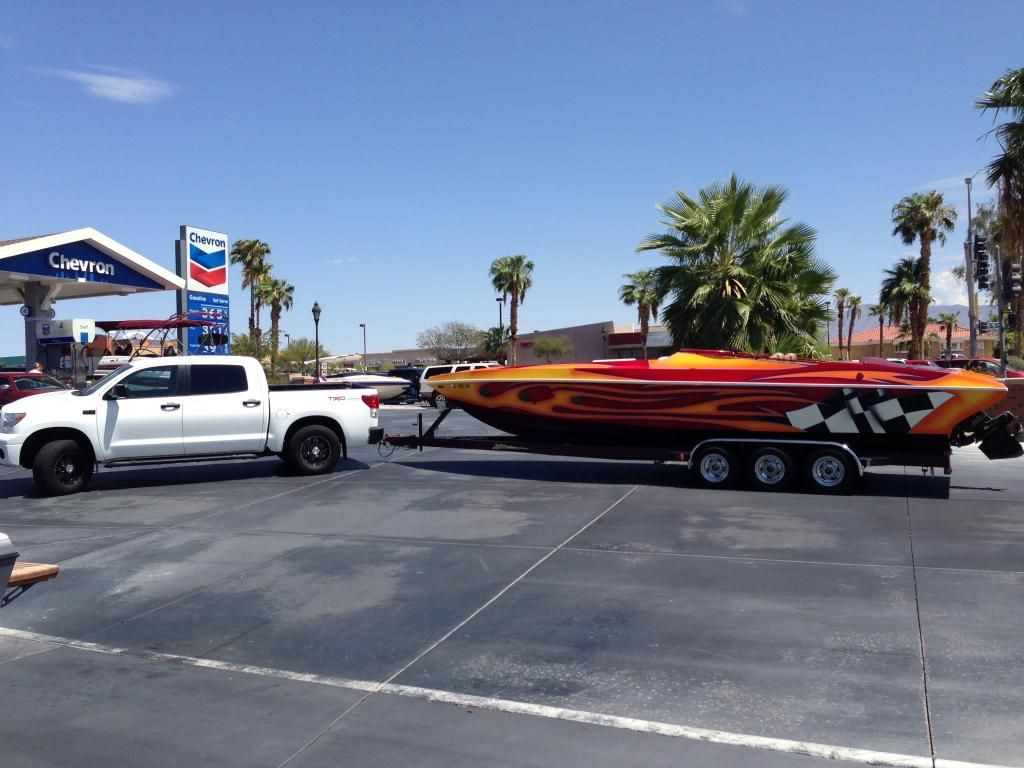 EDIT::: unable to post a reply so I guess ill just have to reply here but it is 4x4 all rw are 4x4 and what is the tsb that Toyota has for this tranny? And thanks but it's actually a friends boat can't take credit for that beauty lol