Out of Boredom, I made this: Gun stash! This mod is not for Tundra Owners with Front Bench Seat. Only works for owners with bucket seats or middle arm rest that could hold your baby and chihuaha at the same time. This mod is safely reversible since it was done with no drilling or extreme modification(cutting/drilling truck components).
Okay, first of all you should try and think first if putting a gun inside your truck is the best way to fight zombies or stupidest thing ever thought. I don't know about you but when those zombies start rampaging and eating people I know I have the best personal protection in hand. Headshot kills them quicker so I opt for a handgun. So without further ado, lets get to business.
First head off to holmes depot to get some supplies. I made this mod in little less than 3 hours. I got myself a sheet of styrofoam 3/4" thick. A foot of carpet that resembles the carpet inside the console. A stick-on velcroes. A glue gun and glue stick. Overall total is 15 bones.
Got home and started measuring the inside of the armrest. Then cut the first styrofoam and ensure good fit. With styrofoam in place measure the dimensions again. Cut the next styfoam and ensure good fit. Measure the inside dimensions again and cut the LAST styrofoam and make sure it fits.
After all the measuring and cutting its time for you to take all the cut styrofoam and tape them lightly. Lightly because if you don't you will ruin the integrity of it. Get your gun out and make sure you do a push-and-pull method making sure there is no round inside the chamber. Release the slide and make disturbing laugh. Now put your beloved gun and trace its outline on the topmost styrofoam and also your magazines. After the tracing you then start to cut the outline. I suggest you use a really sharp box cutter.
After the succesful cut is done. Take the tape you put to bind them all styrofoam together and start tracing the middle styrofoam using the topmost styrofoam. you do this so that you are ensuring a good fit. I didn't cut the bottom foam because my gun fits well with just the top and middle foam cut.
Now try and make sure that the foam assembly still fits well on the arm rest box. At this point you are almost done. Last thing you need to do is measure the inside dimensions again for the carpet that will cover the inconspicous Gun Stash you just made. Once you've done cutting the carpet, install the velcroes on the bottom of the foam assembly to secure it in place and also on the carpet cover to secure it in place. Voila! you just made a gooooood mod. Now don't blame me if your truck gets stolen along with your gun.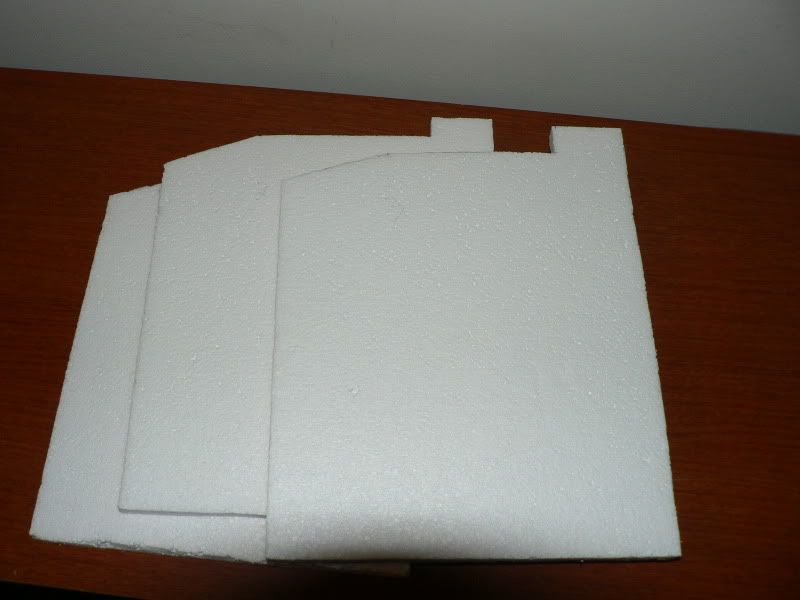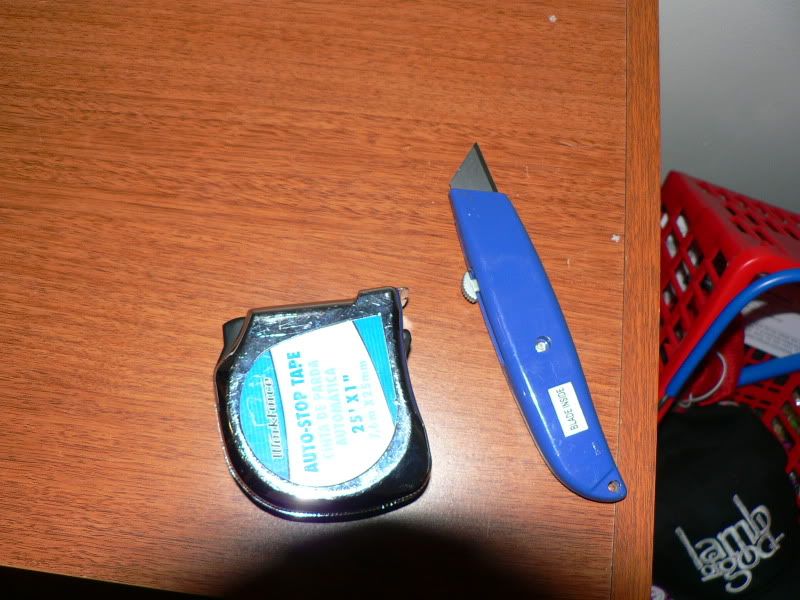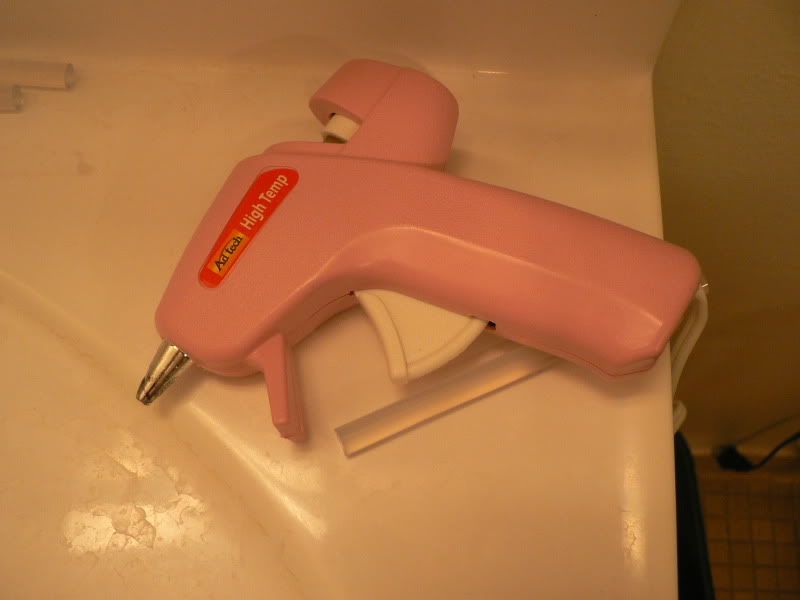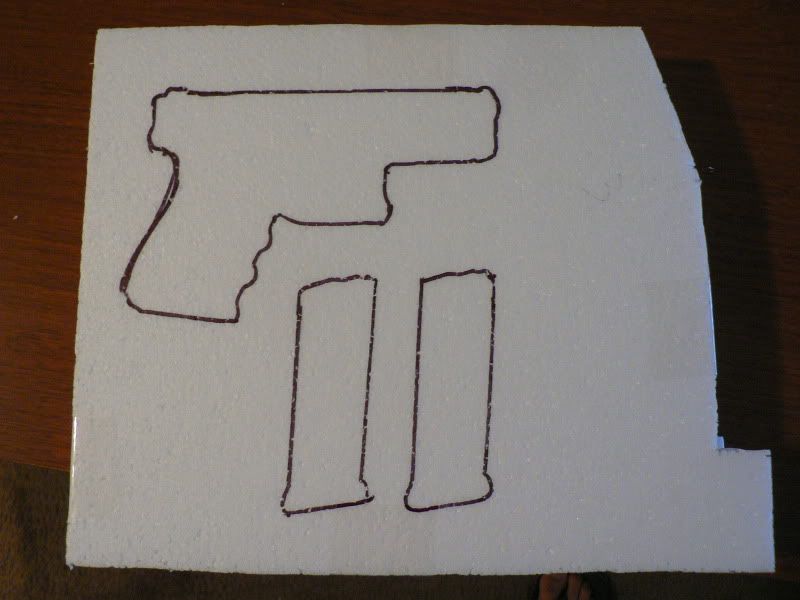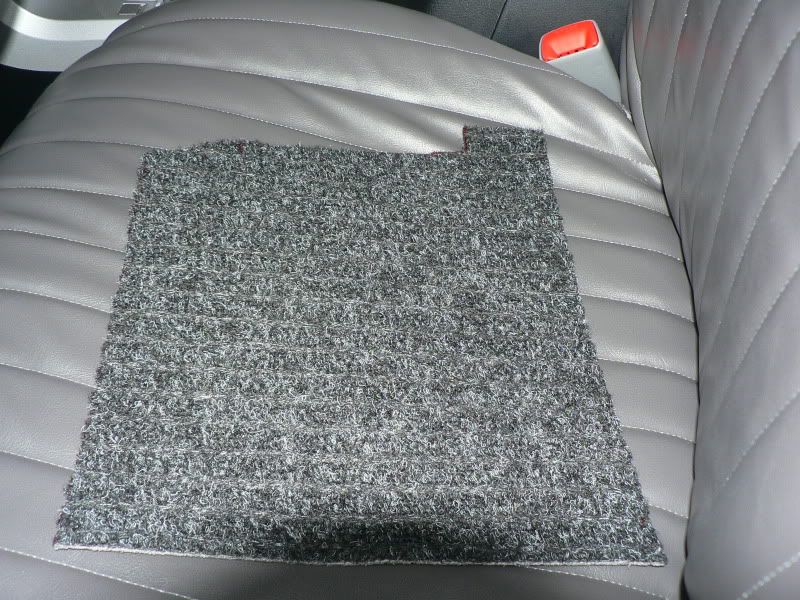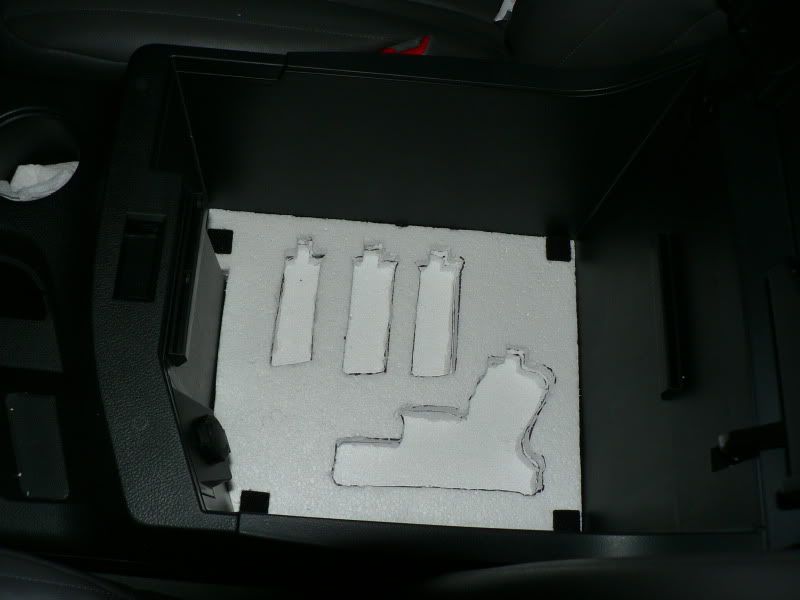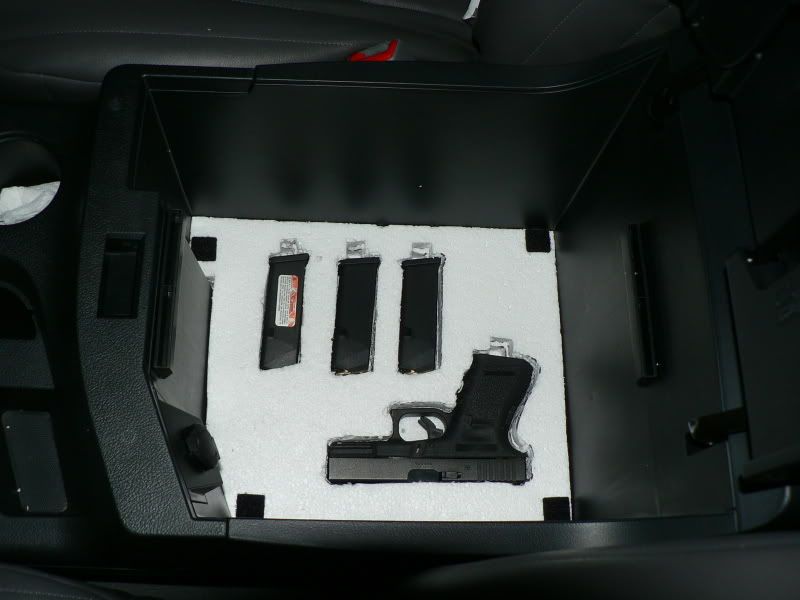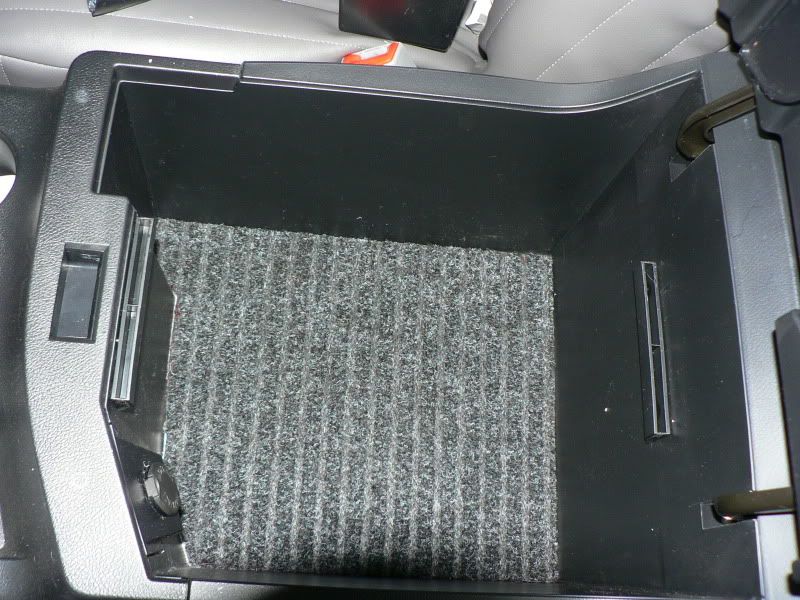 With the divider in place.... notice the OJ Simpson gloves on the left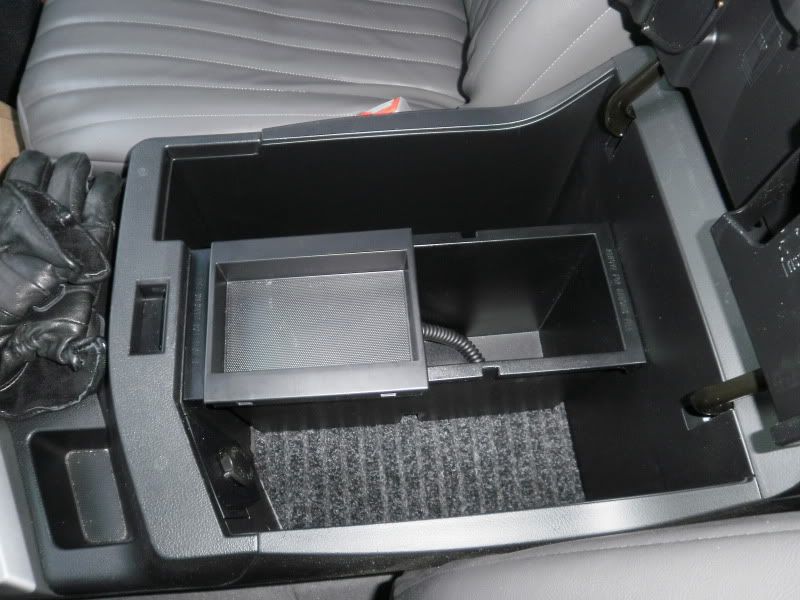 Off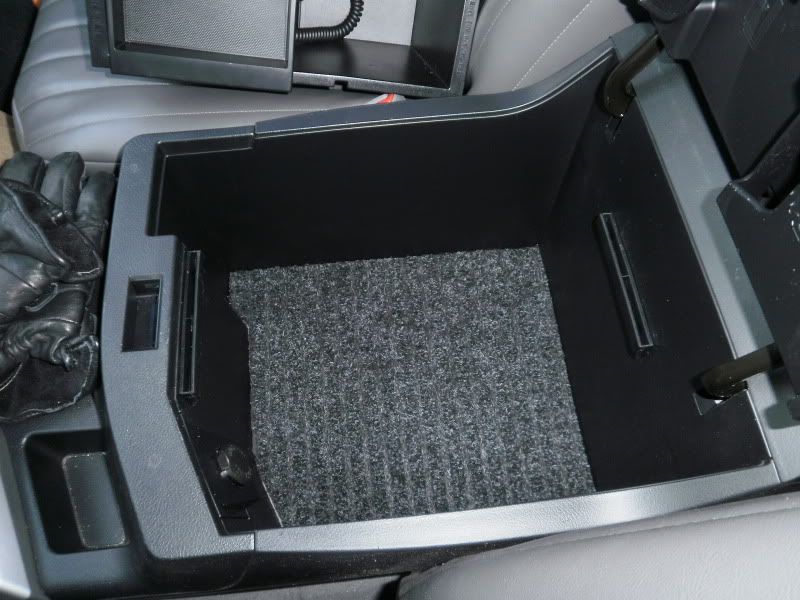 and the kit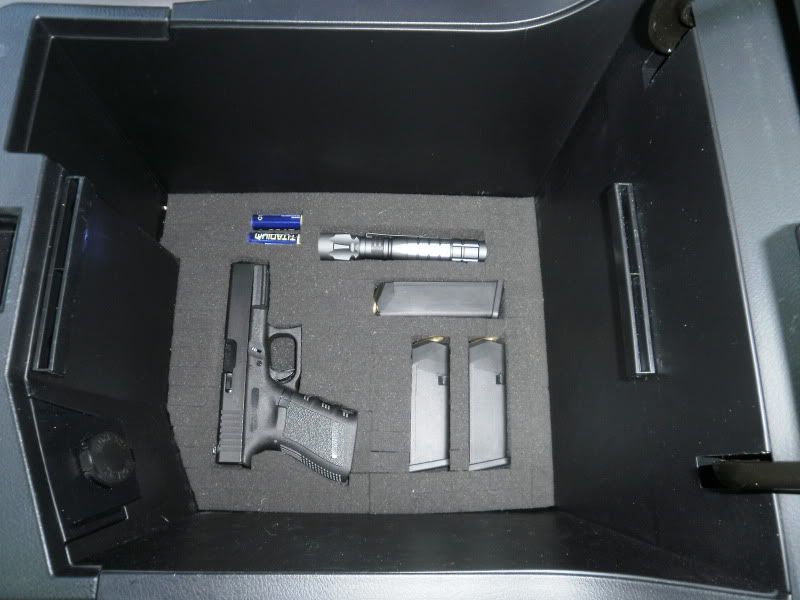 and another shot
[/