Discussion Starter
•
#1
•
sorry it has taken me so long to get these pics on here. Install went very smooth with no holdups. i got a little to impatient and excited, so i didnt get as many pictures as i would have liked for ya'll.
Anyways here you go
we started with assembling the winch and bumper. the bumper pretty much consists of installing the lights and then installing the winch once it is assembled. While the foglights were right infront of me i switched to Sylvania Silverstar Ultras to go with the headlights
next was removing front bumper fascia and we went ahead and removed the grill just to keep it from getting scratched
at this point i went ahead and wired up for the blinker and i put a relay inline just to be on the safe side since our factory fog lights are 19w and the Hellas that come with bumper are 55w. Thankfully my buddy had a motorcyle lift which made installing the bumper much much easier this thing is a beast we used a couple wood wedges to change the angle of the bumper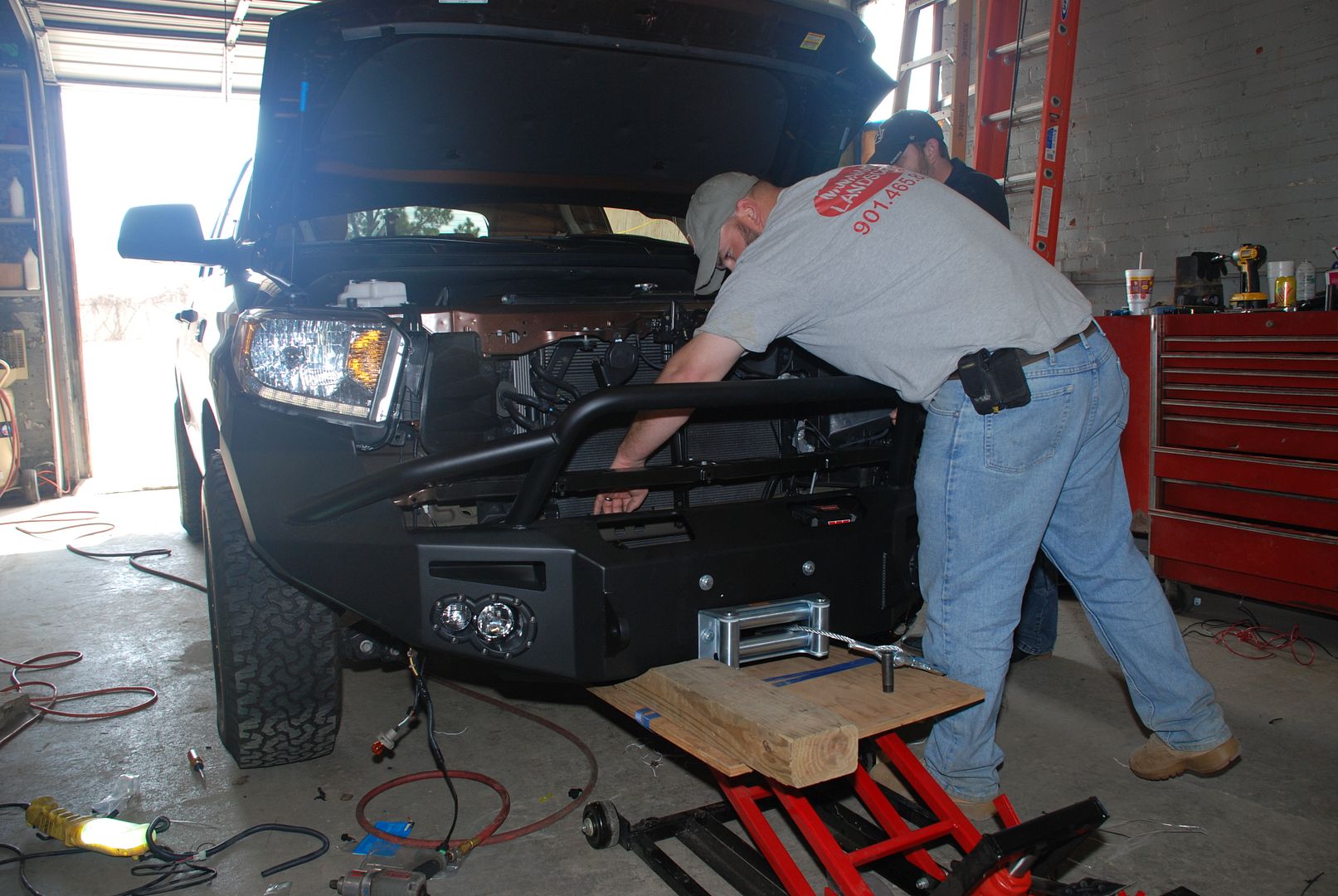 with an impact with long extension and knuckly it made tighting down everything much nicer and there you go we have a fab four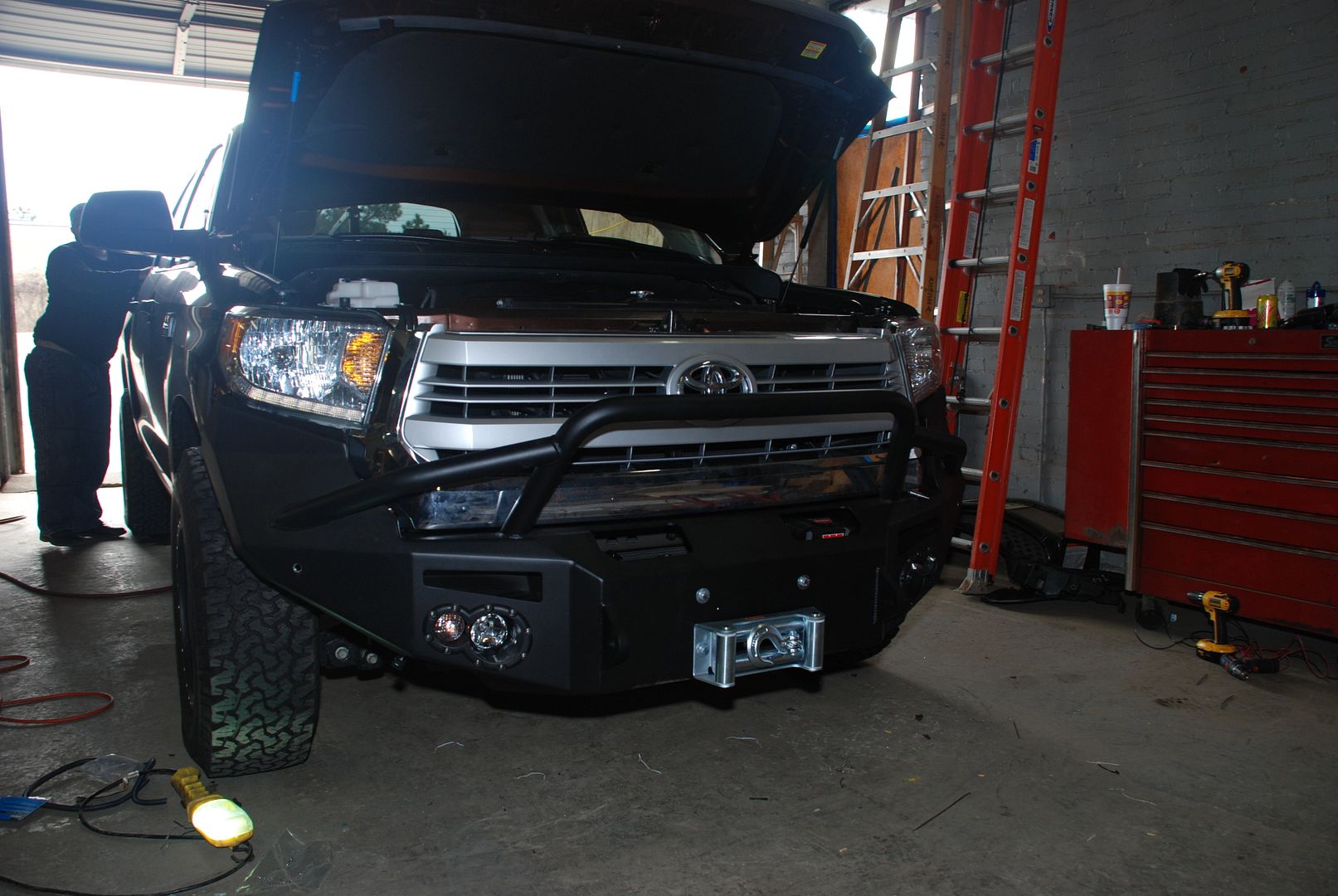 we left a gap a little over a 1/4" and thankfully so
it seemed like a little much at first but after we jacked up one side of the truck to install the sliders we noticed that with the flex in the frame and body the gap increased on the upside and was about to touch on the opposite side. (scared the shit out of me at first) but when we lowered the truck back down it of course went right back to where it should. here is the flex/gap. plus on later pictures you can see i am on about an 1/8' from the bottom of the grill and fab four said i have it right where it should be.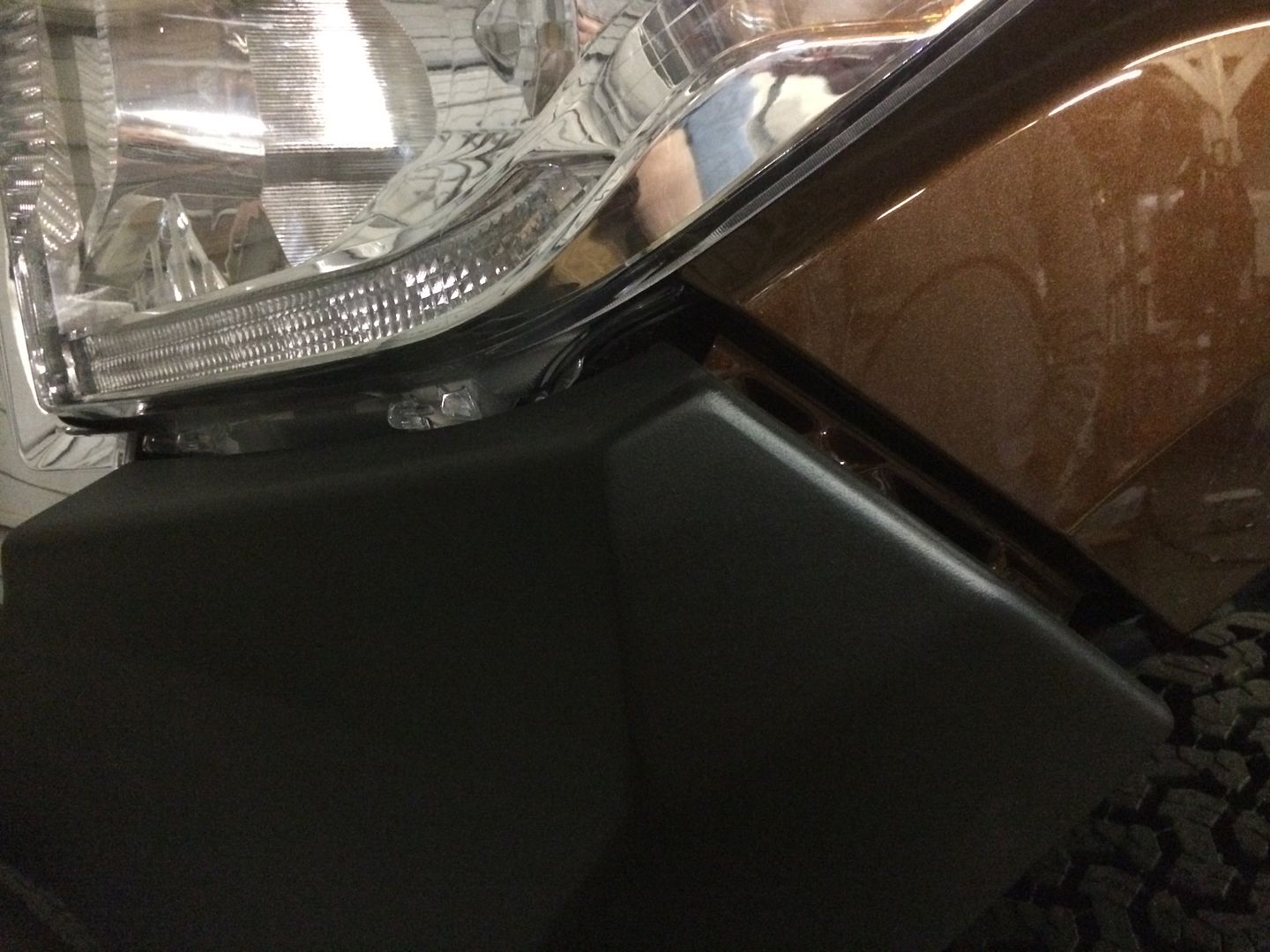 Next i drilled a 7/8' hole on each side to replace the parking sensors in. you cant use the OEM clips since the FF metal is much thicker so i used a couple drops of JB weld to hold but still be able to remove if need be. here is the location i chose which seemed to be just about perfect to match the factory angle
We anchored my truck and damn near dragged my buddys F350 stroker with no movement in the bumper and got a good stretch on the cable. This winch is a beast. It will get fully tested this next duck season for sure.
There have been a couple installs on here regarding the WhiteKnuckles and they are very straight forward. Just make sure you have some sharp 1/2' bits and i would step up at least 2-3 bits prior to the 1/2" bit.
Here are some pics i took this weekend after a good wash and wax.
I know it needs a level or some suspension up front but i cant lift to high or i wont be able to transfer in. trying to do some research until then supprising thought the front only dropped 1/2' with all the weight and i have put 500 miles on since then and it hasnt moved any more.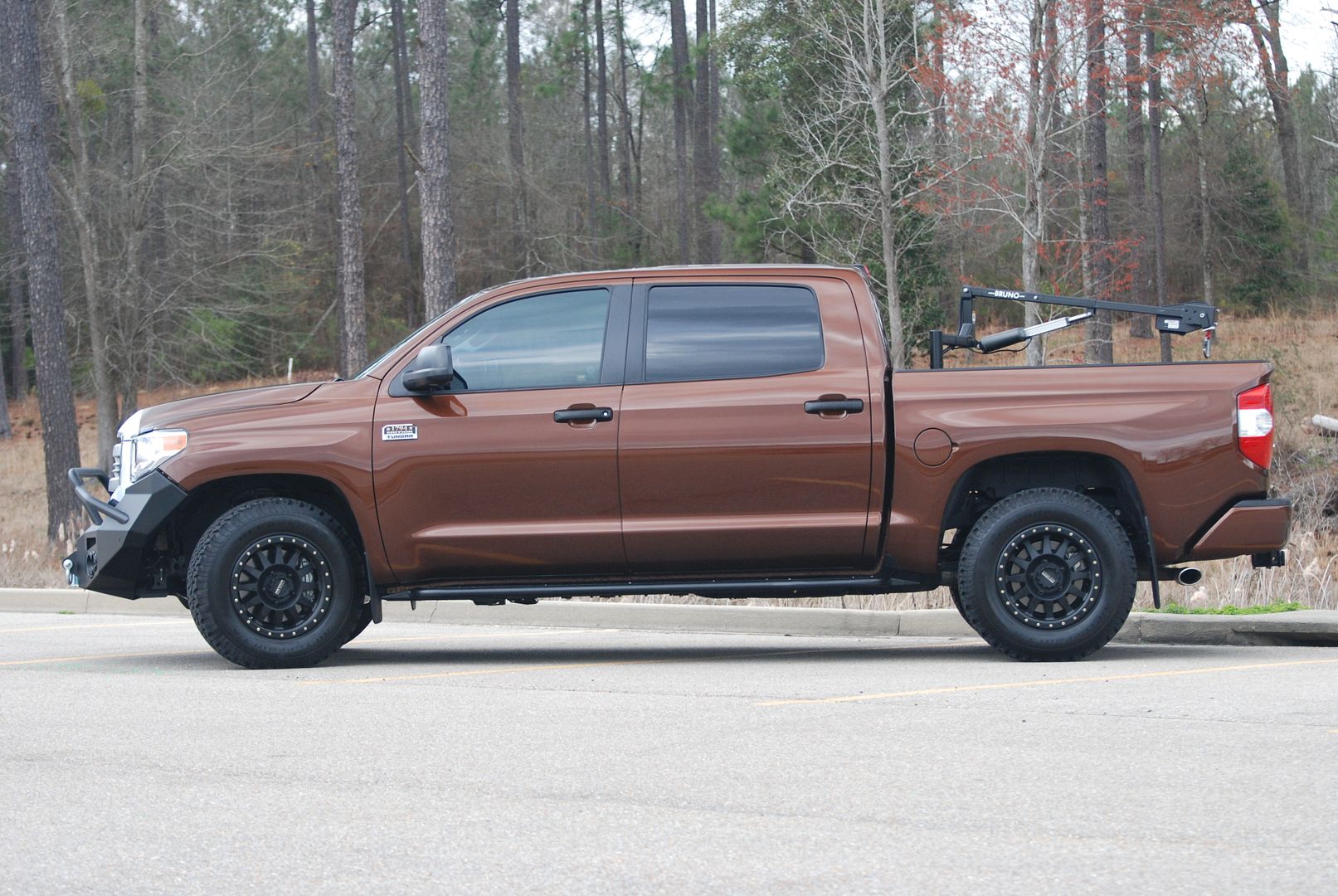 I really like how FabFour matched the lines on the side of our trucks to there bumpers. It really flows i think.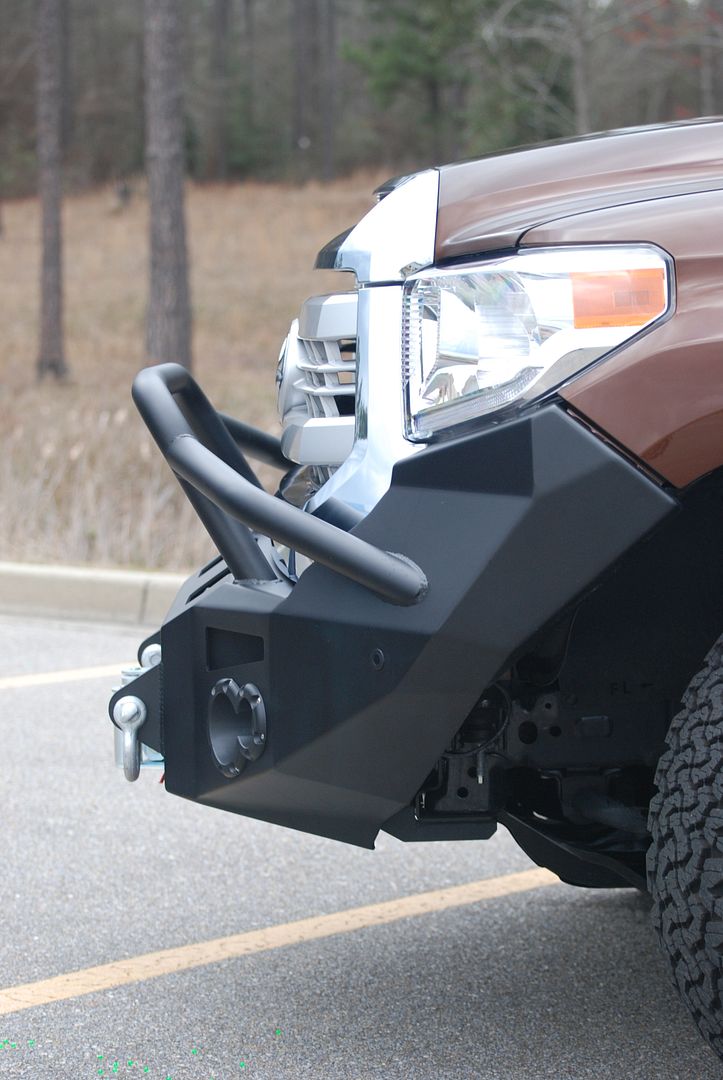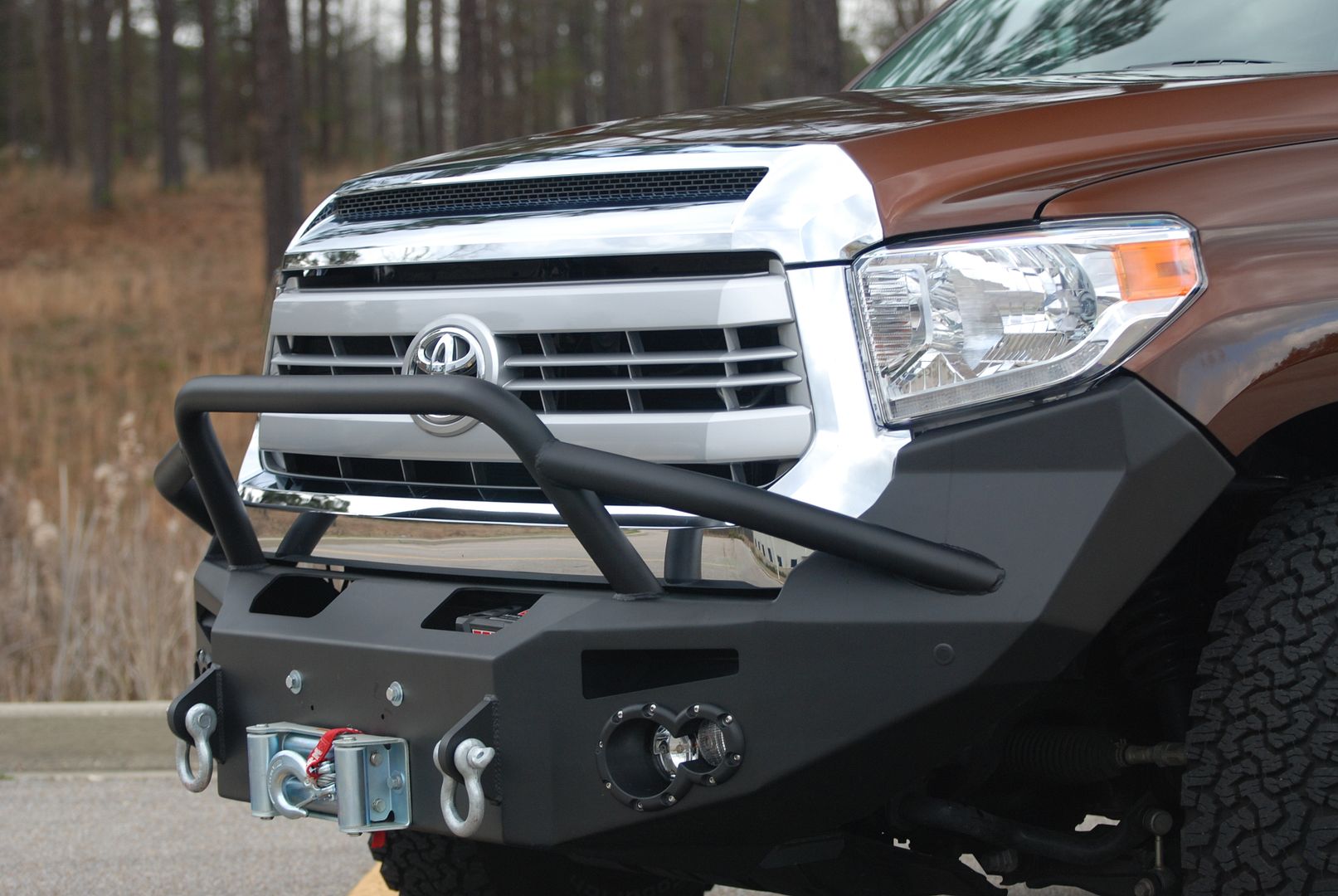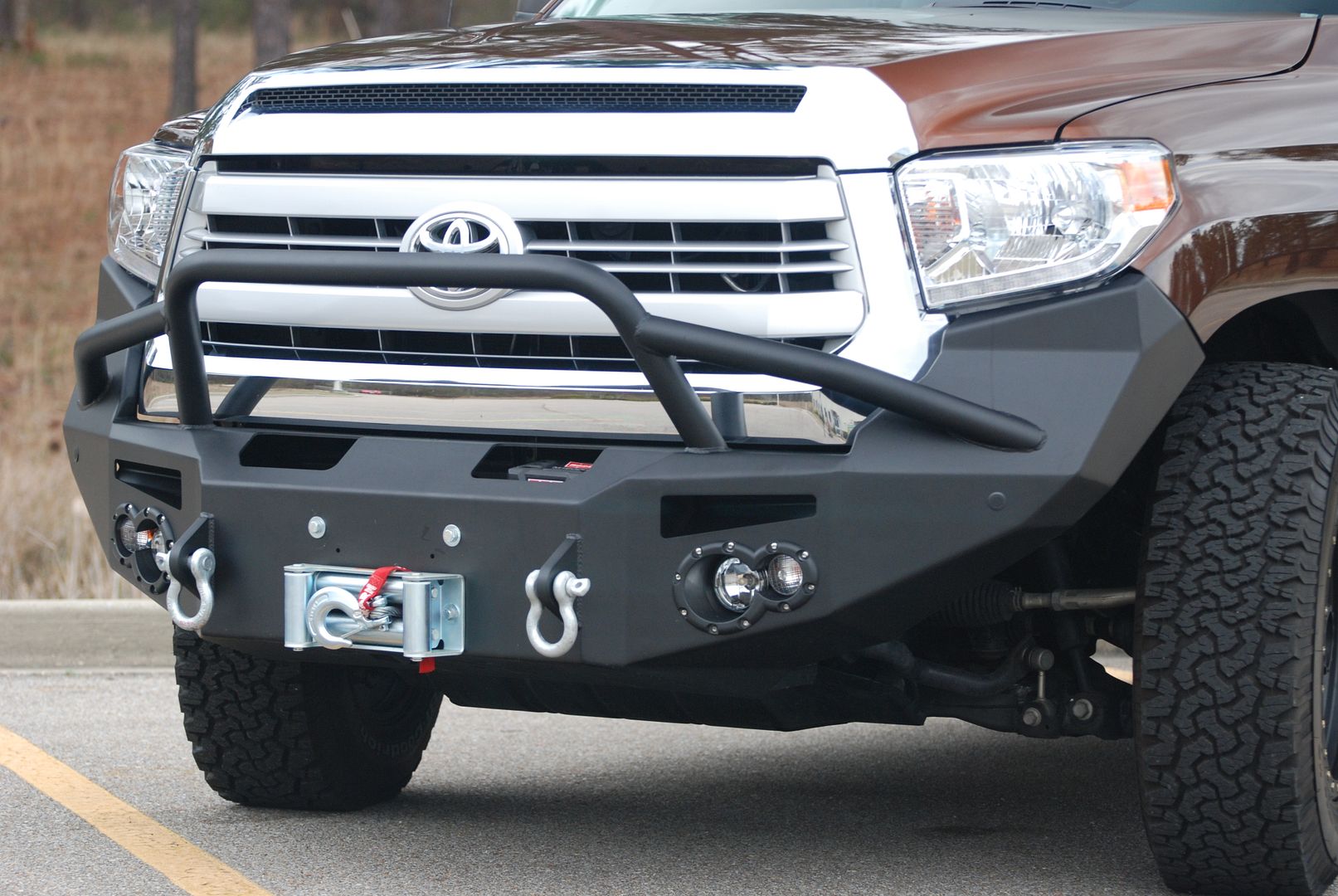 Again these are the White Knuckle sliders in the .188 DOM with Diamond Top Plate. John at WK is a great guy to talk to and does one hell of a job. these things are rock solid to say the least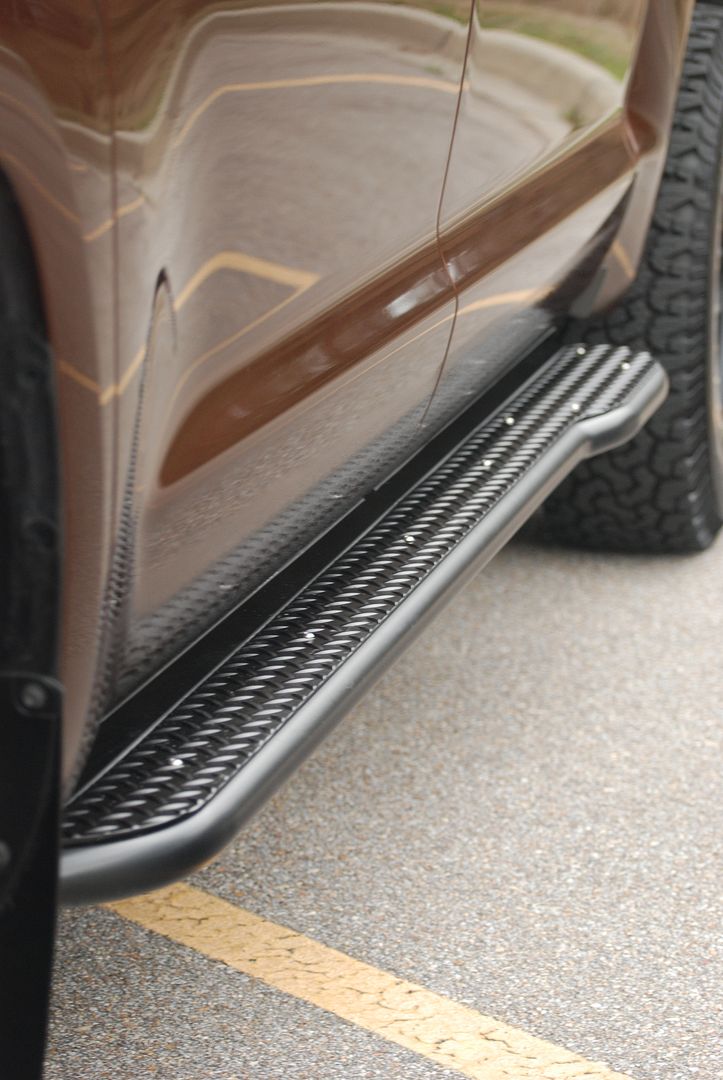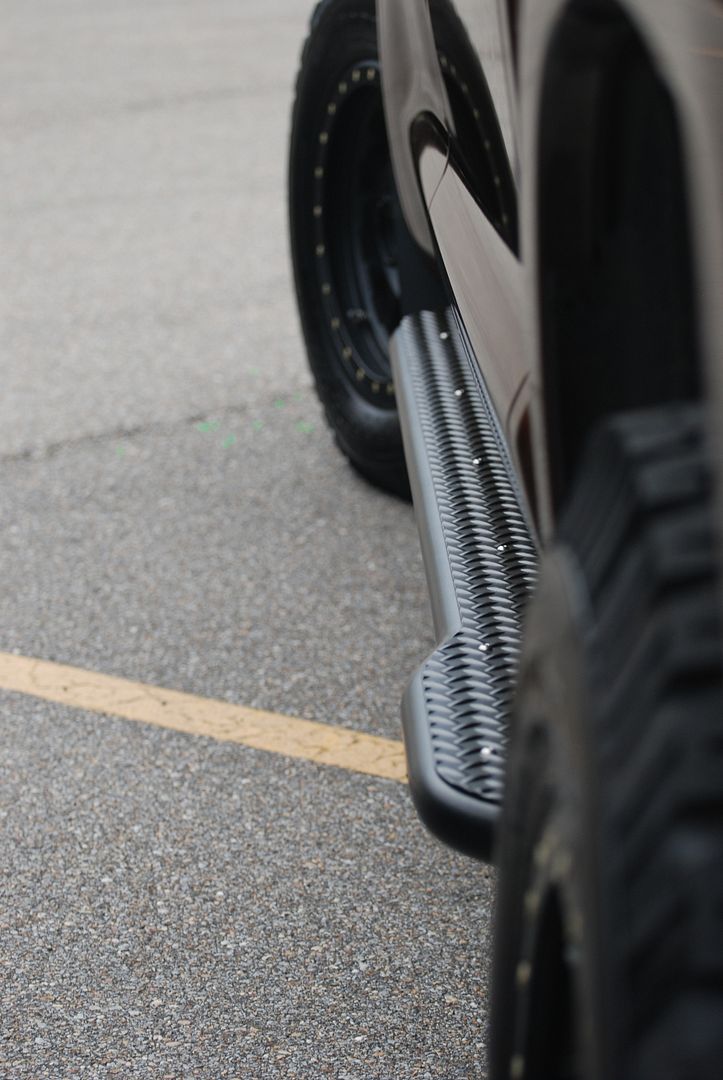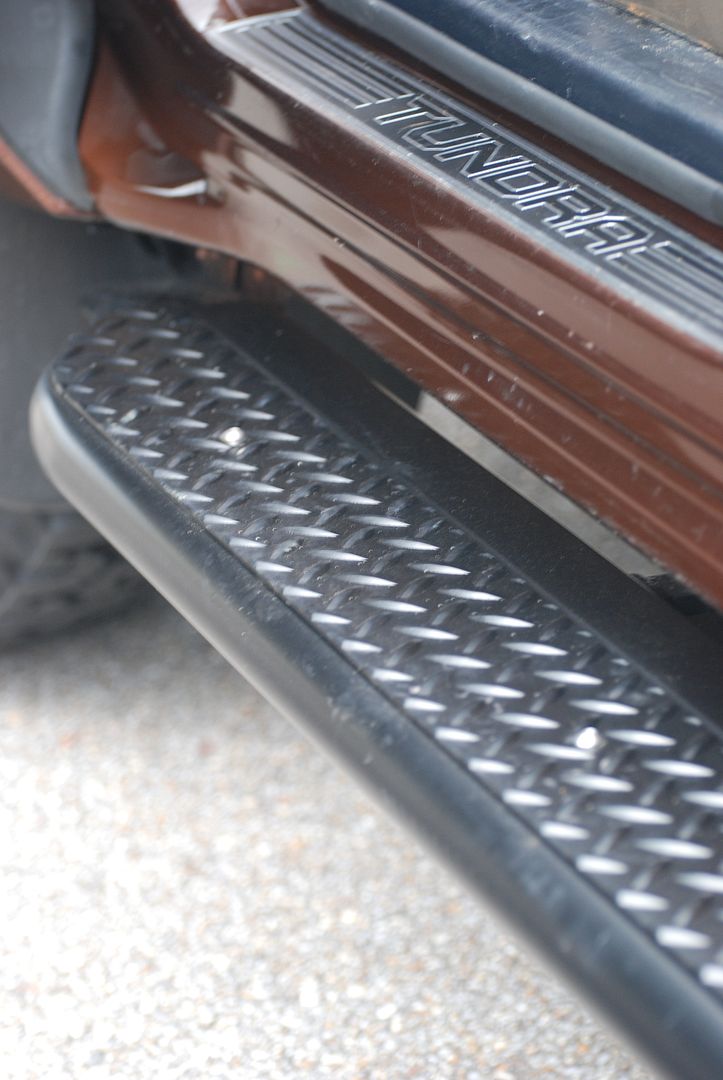 Here are a couple with the LED RL and the fogs on. deffinately has that mean look. i have went back and forth on removing the chrome but think it would make the bumper and everything else just fade together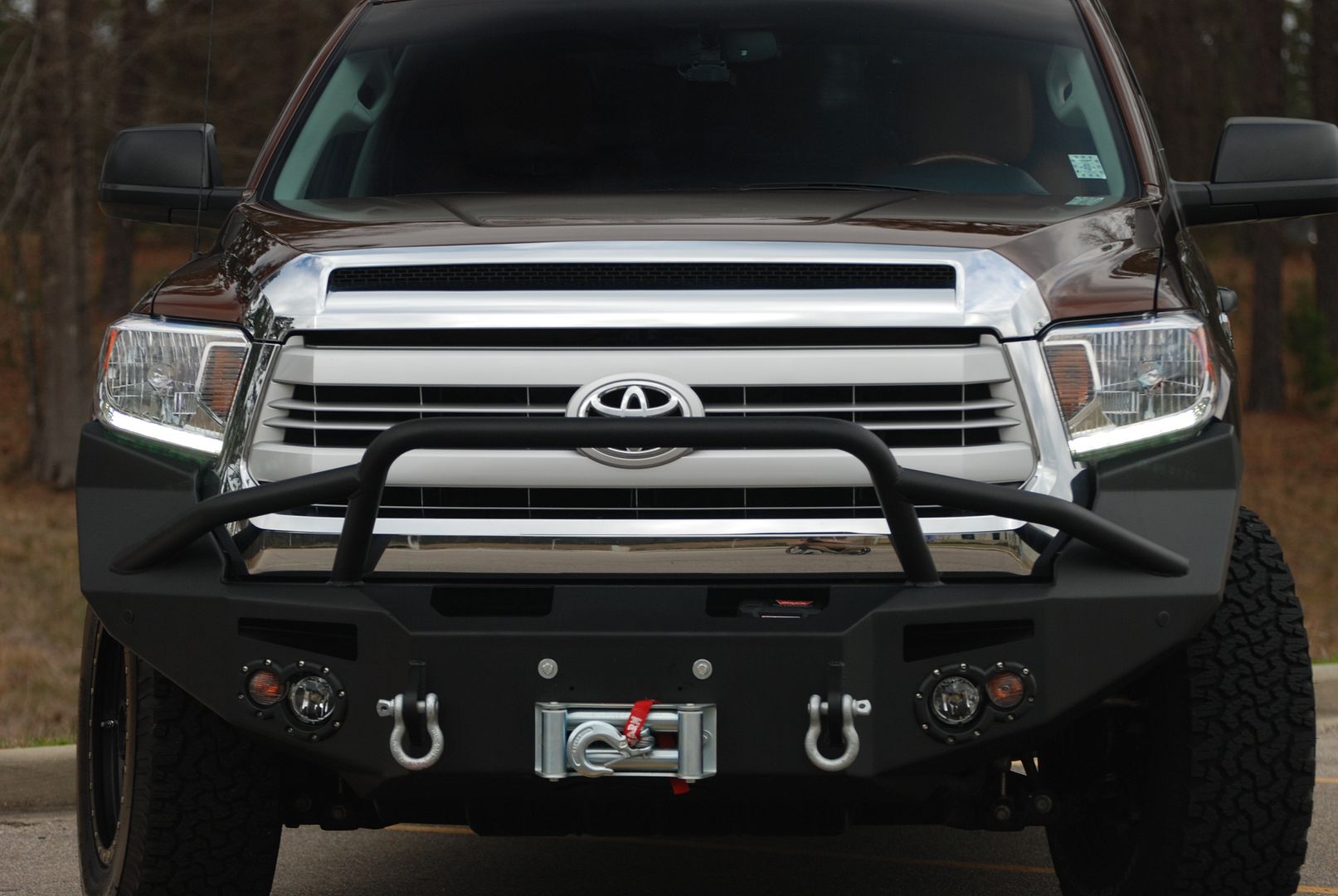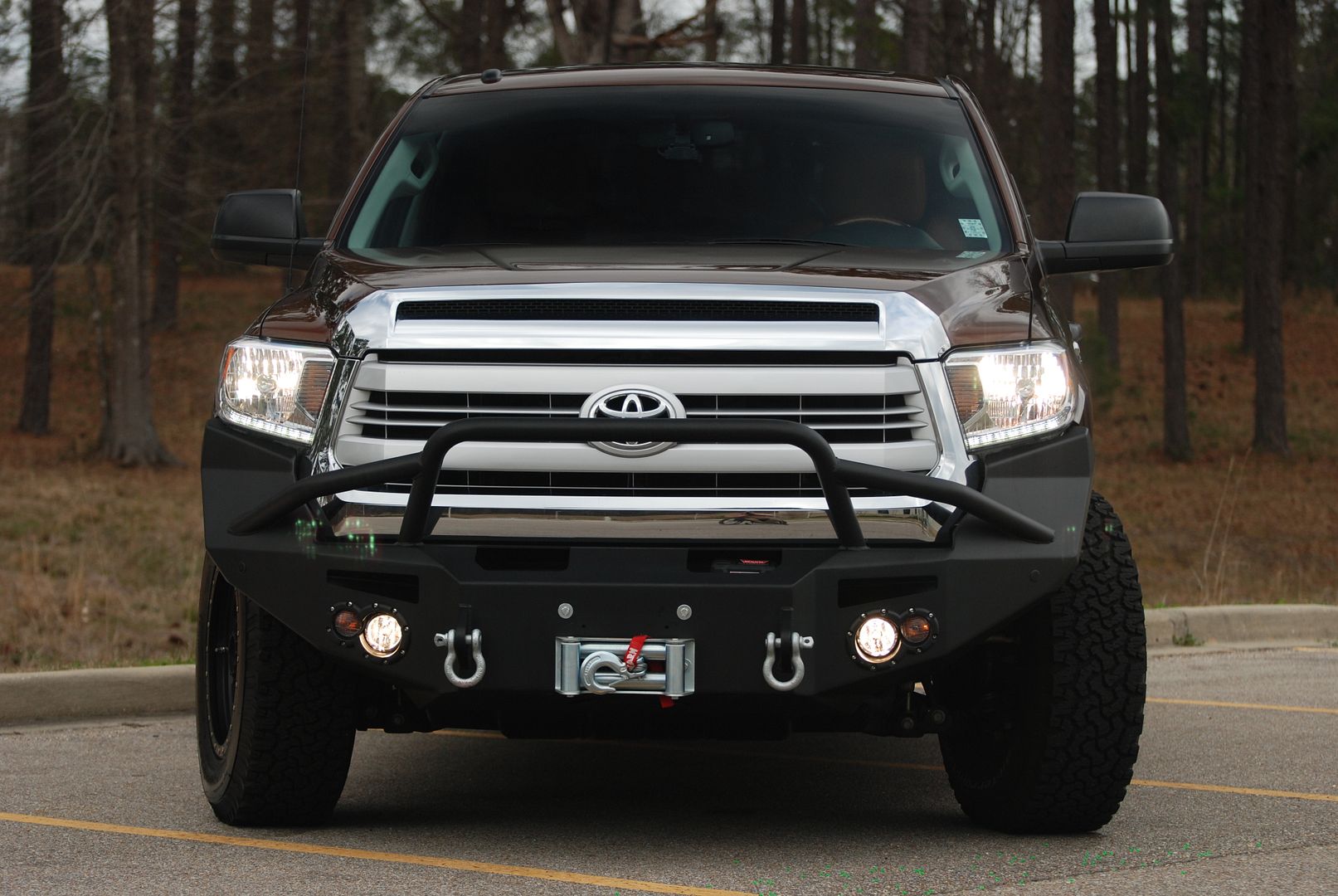 Well i hope ya'll enjoy. sorry for the novel. lastly maybe one of genius can explain this. for the first 5000 miles the best MPG i have got is around 13.9-14.2. when i would fill up it would reset and say 296 miles to empty everytime. On my trip up to my buddys that is what i got. After we installed everything plus i put a larger AZ platinum 850 CCA battery. same technology as optima but half the price. on the way home i reset everything and immediatly it said 450 miles to empty and the 310 miles back home i got 15.3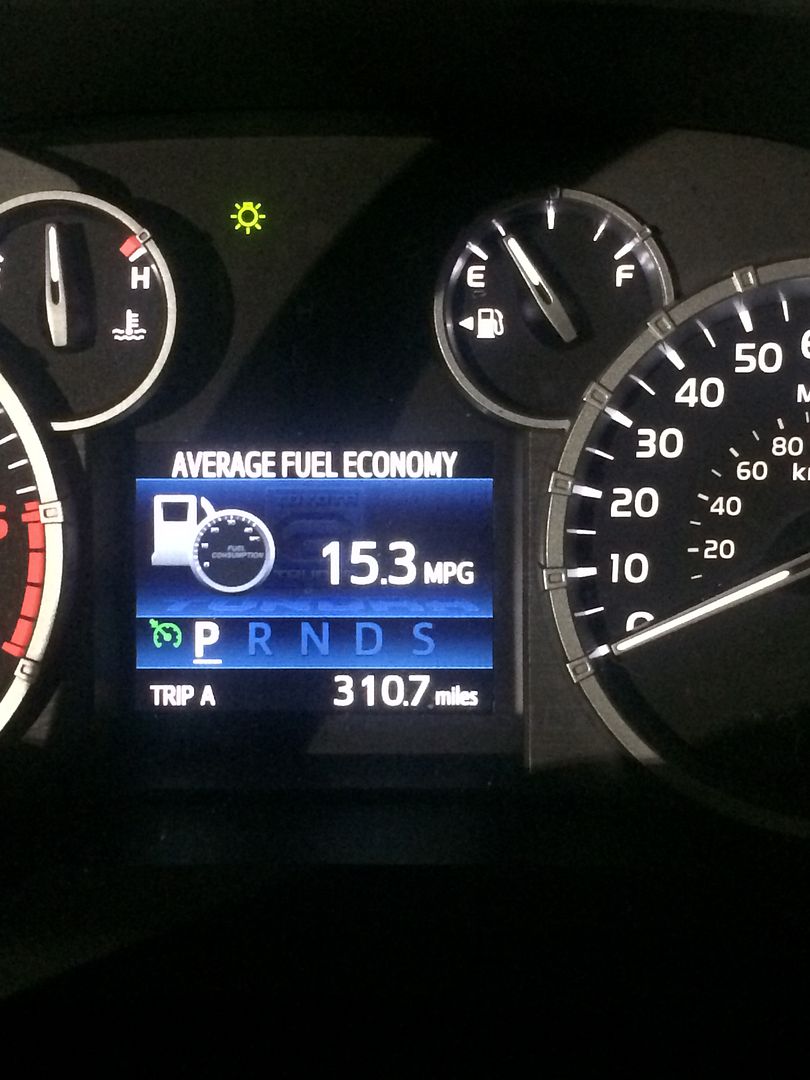 doesnt make since to me adding 500lbs and get better mileage. Anywho there you go. If you have any guestions let me know