It's about time I started a build log for my new 2015 Tundra CrewMax TRD. I took delivery of the truck June 26th, 2015 in Bozeman, MT. I came form a 3/4 ton Dodge and could not be happier!
This build log will be pretty slow, but should have some good mods as we go along. I have a lot of plans for the truck, some may be soon, some a year down the road. I will continually update this and try to provide feedback/reviews/details about mods and parts to help others with questions, decisions, or just some nice photos!
This truck will be my daily driver, family vehicle, weekend project hauler, camping rig, off road beast, hunting camp, and anything else I throw at it. The goal is to have a fun, reliable all-around truck that is made for Montana!
*A side note on the photos: I am a bit of a photography hobbyist, so expect a ton of pictures. I may not do any mods, but just go out and detail the truck one day and take 20 pictures. I am also VERY busy between work and family, so I may post a mod and pictures a few days or weeks after I did it, yet talk about it like it was today (if you're peeking at the exif data). You have been warned!
The stock truck: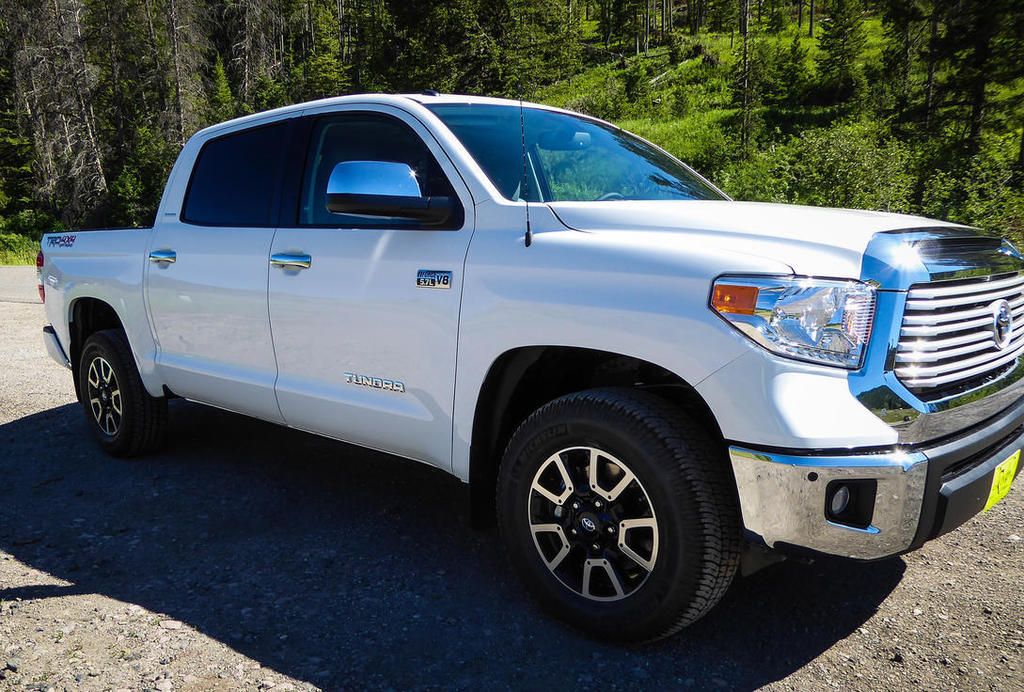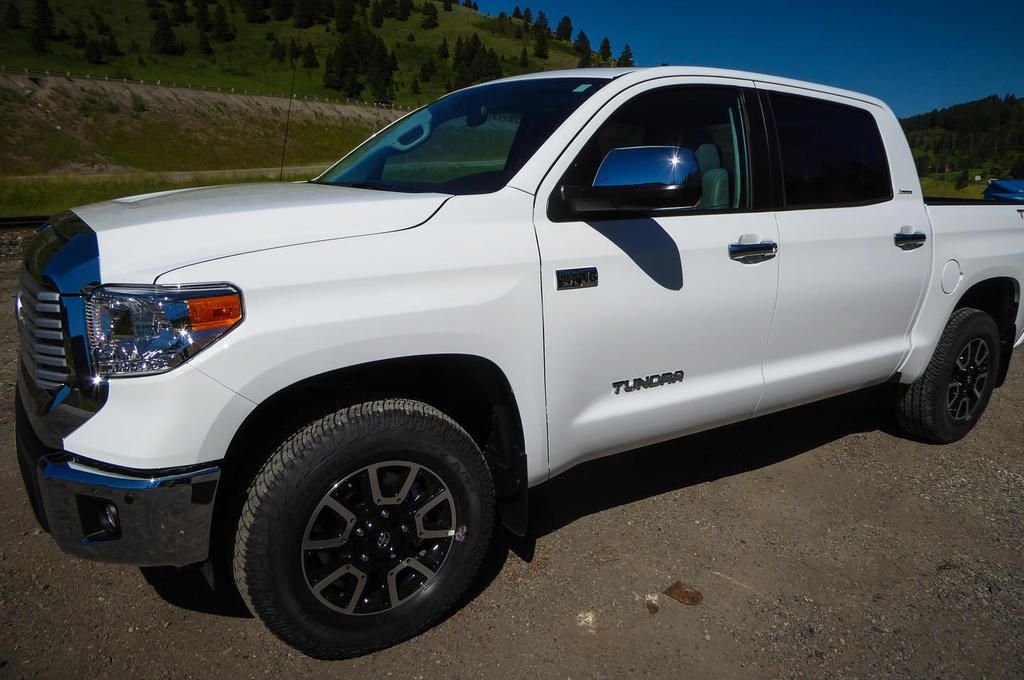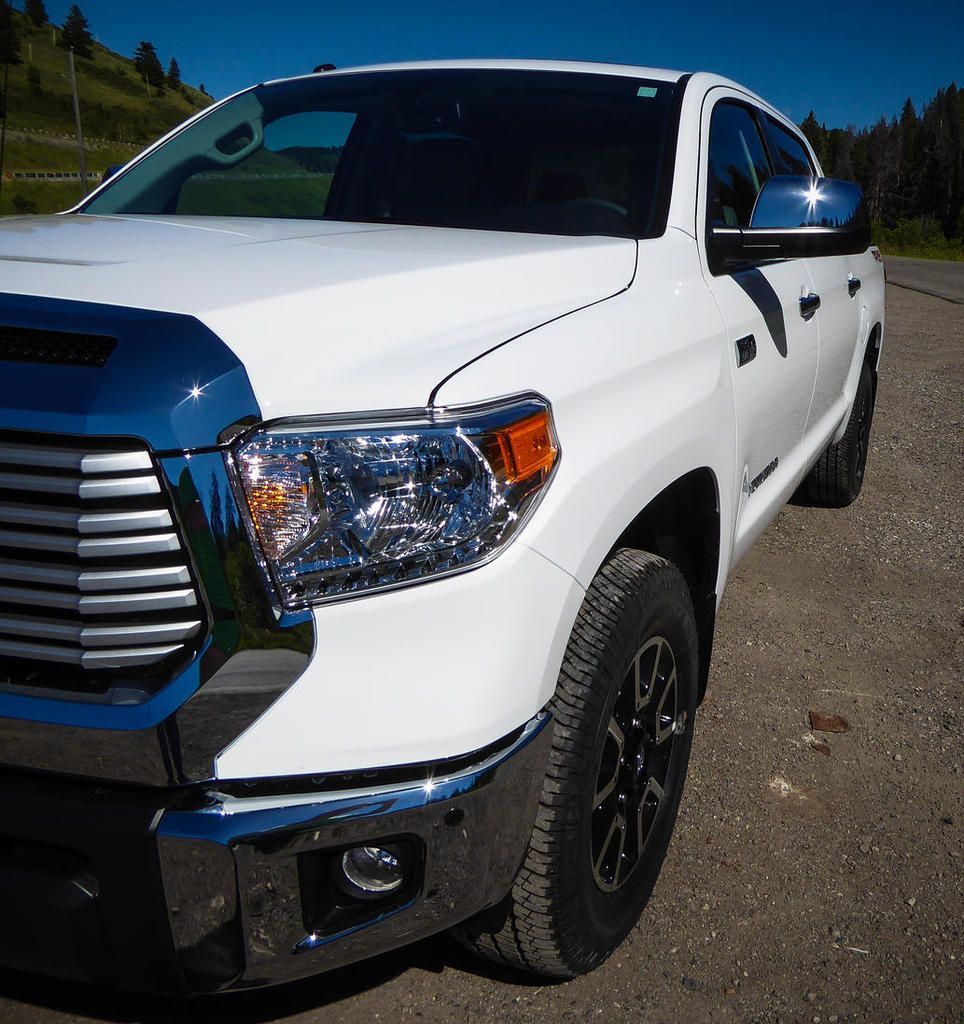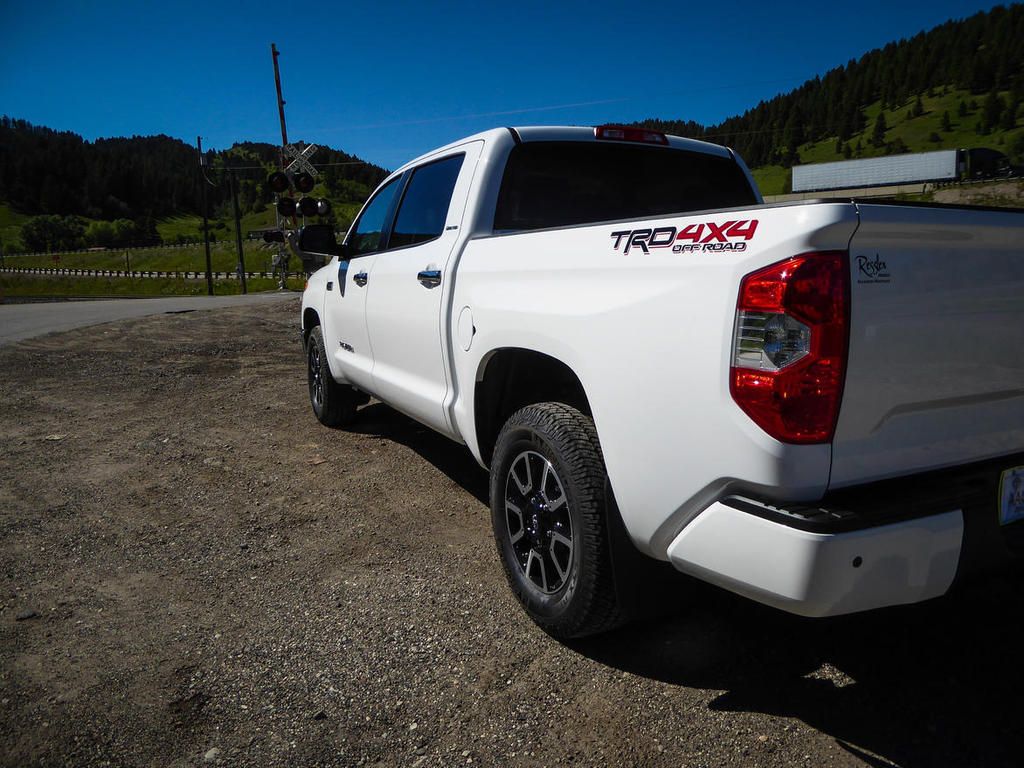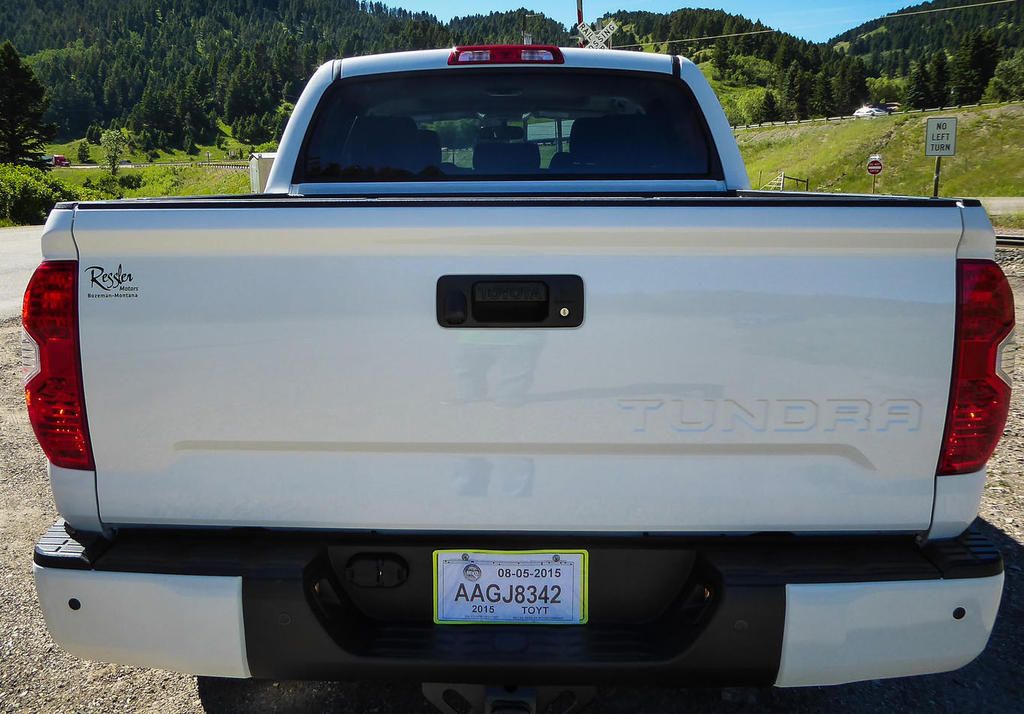 Factory Accessories/Add-Ons:
-TRD package
-TRD rear sway bar
-TRD air filter
-Blind spot monitoring
-Entune Premium JBL audio with nav
-Moonroof
-Glass break sensor
-Spray-in bed liner
Short Term(ish) Mods:
-Husky Floor Mats -
COMPLETE
-ESP Truck Accessories rear storage -
COMPLETE
-Lock'er Down Console Safe -
COMPLETE
-De-chrome (plasti-dip/new parts) -
PARTIAL
-Bed cover (Truck Covers USA rolling cover or Diamondback HD - undecided)
-Window tinting -
COMPLETE
-TRD Pro front grill
-TRD Pro skid plate
-Steps/nerf bars/sliders - undecided
-USB center console relocation
-LED light bar
-Anytime fog light mod
Long Term(ish) Mods:
-Mid-travel suspension upgrade with larger tires (most likely on down the road when the stock tires are getting warn). Will use stock 18" TRD rims
-Larger fuel tank - either the 46 gal transfer flow or 2016 OEM tank
-Headlight retro-fit
-Stereo upgrade
-Integrated CB/Ham radio
-More?