I Thought I would post how I did my differential oil change this weekend on my 2012 Tundra Crewmax 4x4. I know there are other threads about how to do this but maybe mine can help also.
1. Get the parts you need, this is a pic of the replacement washers you will need when you do this job. If you don't want to get them good luck, but I did.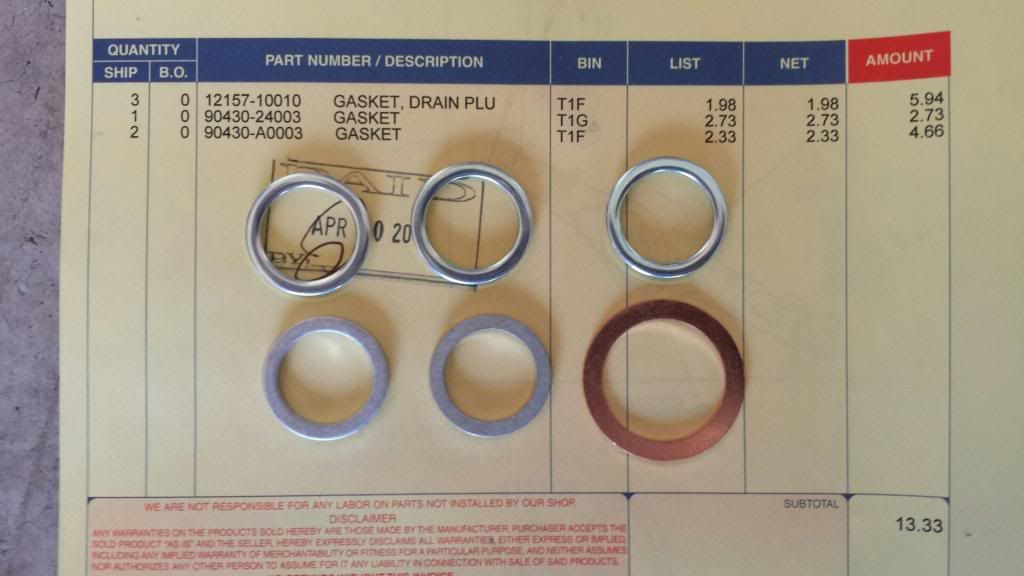 This is the oil I used you can use what ever you want, I found it the cheapest on Amazon about $15 a bottle.
2. You will need the following tools: For the front 10mm allen socket, breaker bar, pump for the oil to into the transfer case you have to have this to make it easy, torque wrench. Front used 2.5 quarts/ if you dont believe me do what what ever you like
For the Transfer case: 12mm socket for removing transfer case plates mine had two that had to be removed, 24 mm socket for the transfer case plugs, breaker bar, torque wrench, and 1.2 quarts of oil
For the rear diff: 24 mm socket, breaker bar, torque wrench, and 3.85 quarts of oil.
Its not rocket science so i am trying to keep it simple. If you don't have a tool improvise. Do this on a level area if you have a lift or have shackles your rear diff may be tilted more than normal, if this is the case you will know if you remove fill plug for the rear and it starts to drain from the top. If this happens what I did is i parked the truck backwards in drive way because of the incline and solved problem.
Drive truck for little bit before doing this job to get oil moving and shift into all 4wd low and high.
ALWAYS REMOVE THE FILL/TOP PLUG FIRST TO MAKE SURE YOU CAN REFILL
This is pick of front differential and plugs. Remove the top plugs first and then proceed to the lower. I made sure to lay down rags on drive way to keep oil off of concrete. Make sure to replace washers as well front uses parts 90430-24003 looks cooper color, and 1215710010 below is pick. I also had to remove my pro comp skid plate.
this is pic of front diff plugs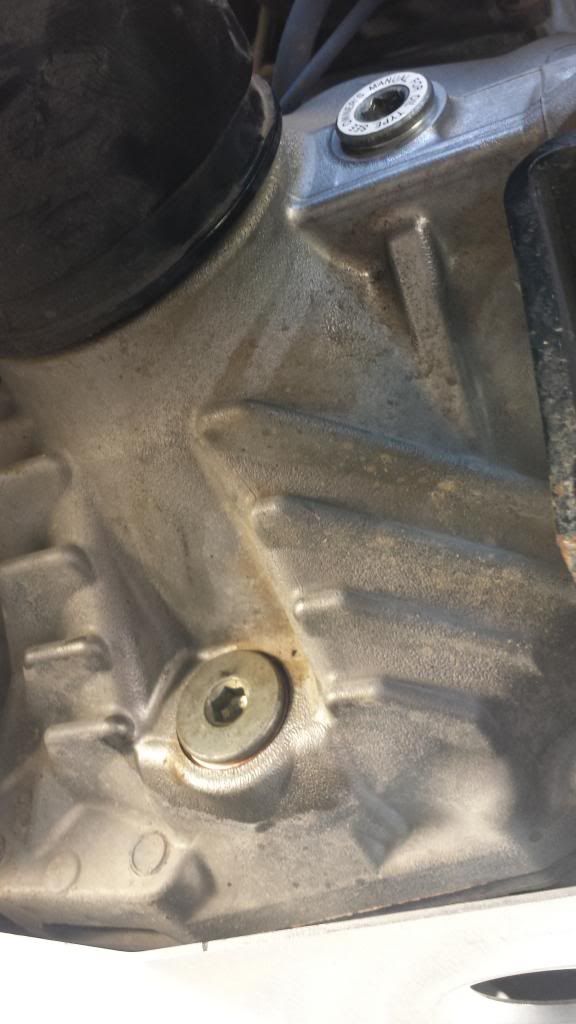 Pic of plugs and washers: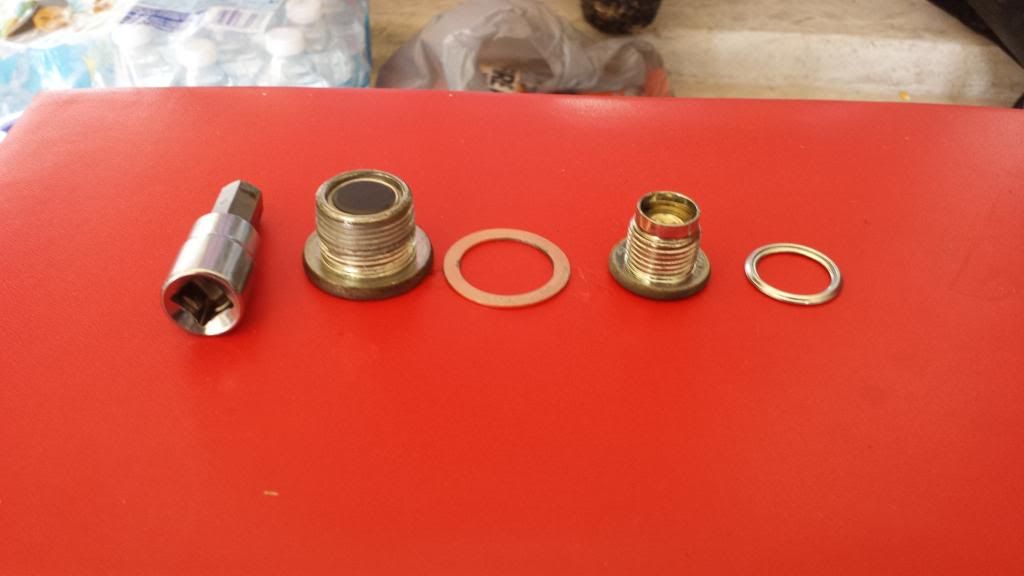 Let oil drain and refill then seal with new washers. I filled until it began to drip slowly and it was accurate. Then tighten to 29 ft lbs with torque wrench.
Pic of pump I used to fill diff bought it at Orielys for $10.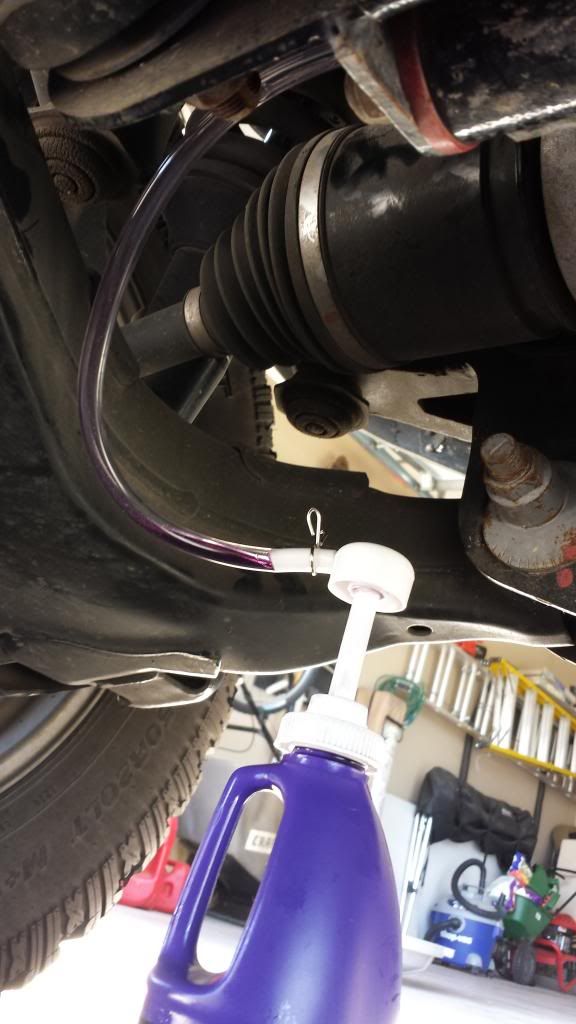 Next is the transfer case you will have to remove the two skid plates. I say two because my truck had a second skid plate next to fill plug that got in the way so I removed it here are pics
First skid plate on transfer case
Second skid plate on transfer case
Once you remove the plates you will expose both the fill and drain plugs for transfer case below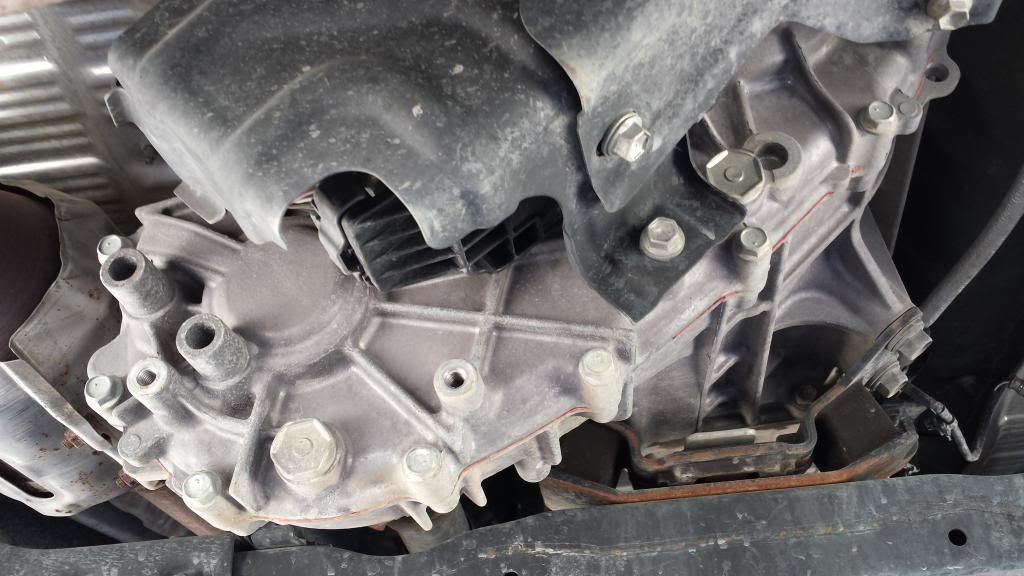 Remove plugs and drain. Replace with new washers and fill with 1.2 quarts or till it drips slowly. You will need pump to fill both the transfer case and front diff. I bought mine at parts store for $10. Torque to 27 ft lbs. Here are the parts and plugs below with part numbers same washer for both plugs it has two different part numbers but they will give you same part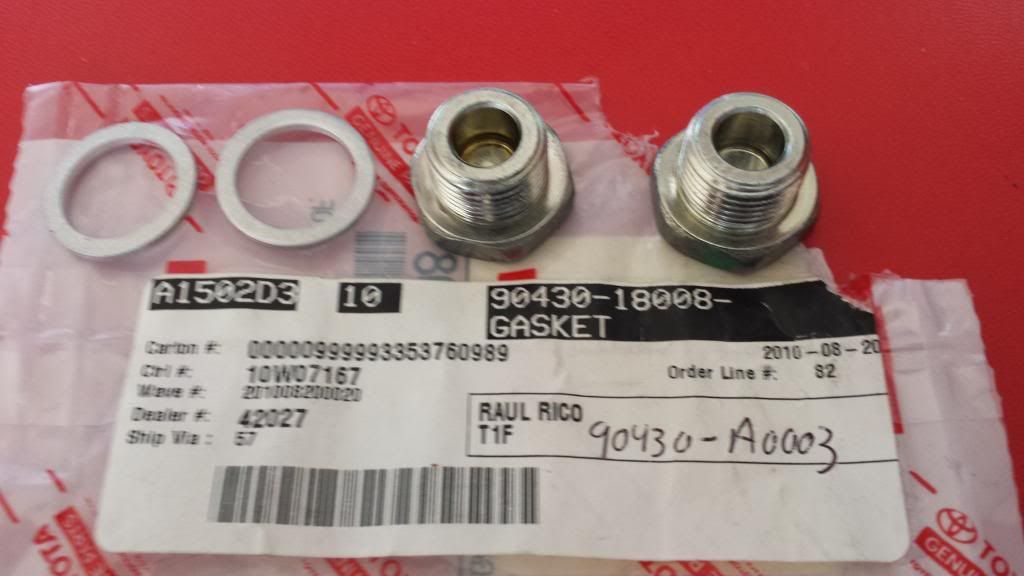 Next is the Rear diff
You will need to use 24mm socket for both fill and drain and a breaker bar makes it a breeze. Drain and clean plugs and replace washers. I used 3.85 quarts fill till it drips but it has to have at least 3.85 quarts. Tighten to 36 ft lbs
Pic of plugs and washers parts number 1215710010 x 2
For the rear I did not have to use pump I just squeezed oil in and it worked fine but my truck is lifted.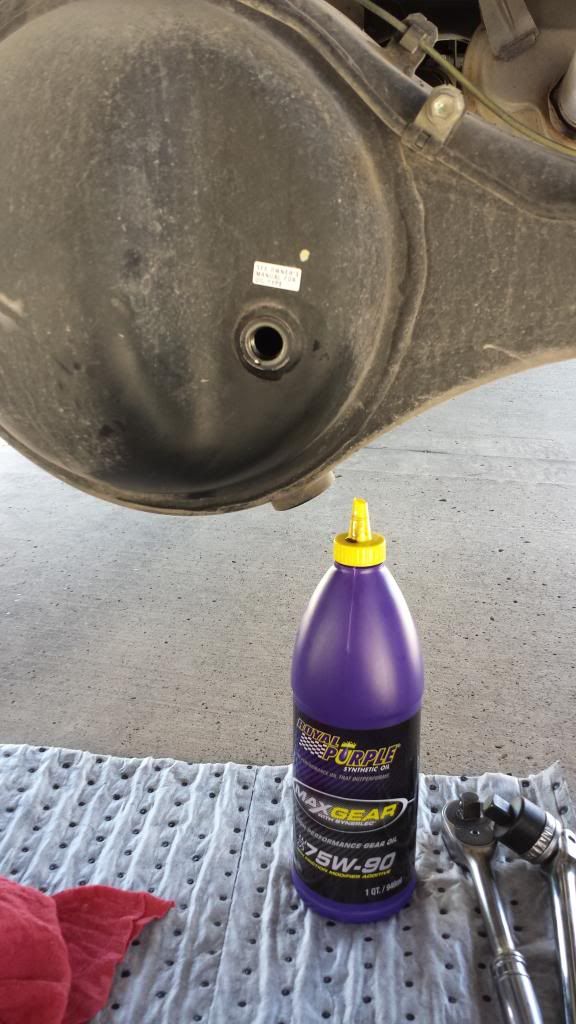 And thats it very simple and not rocket science. This will cost you as much as you want it. I spent about $120 on oil, and I used the purple stuff at $15 a pop and washers at dealer about $14, and pump $10 bucks, and I have all the tools already. But I know I did it right. I hope this helps.
Remember this is what I did for my truck do at your own risk, and it is for a 2012 tundra 4x4 crew max flex fuel, I dont know about other trucks or specs.