Thought I would make a separate thread for my DAP Tune progress instead of continuing it in the other thread.
This is the handheld you get to ID the ECU and load the tunes: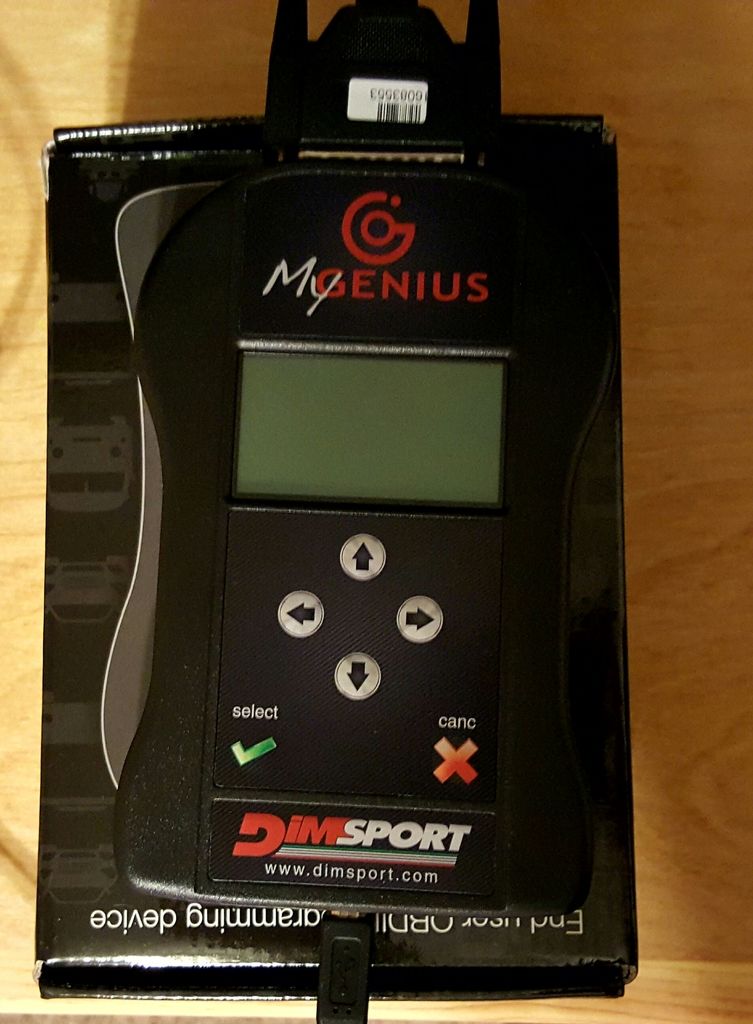 Comes with USB stick with MyGenius software to install on computer, OBDII connector and USB connector to connect to computer. Reminds of how the old DiabloSport handheld works and interfaces.
Process:
1.Email
[email protected]
including:
vin#, year, engine, mod list, desired shift point, gov delete if wanted.
name, address, phone#, email address (torque management deleted unless otherwise requested).
2. Confirm info and pay ($600 via VENMO). Choose what color stickers you want.
3. Handheld arrives, isntall MyGenius and update handheld. Follow instructions and ID ECU then send (email) file to Dustin.
4. Dustin builds tune sends (emails) tune to you. Upload tune to handheld and follow instructions to install tune on truck. This is a 91/93 octane tune, so make sure you have that in your tank!
The whole process has been super easy thus far. Dustin has been great to work with and has been available to answer my questions and just talk via phone/Facebook/text/messenger.
I sent Dustin my ID'd ECU file Friday and he sent my tune Monday. After talking with Dustin, I am making some minor changes to my setup and this will delay my install of the DAP tune until this weekend. Dustin mentioned he has seen the best gains on his dyno with the TRD CAI or stock air box with K&N drop-in and SABM with TRD intake tube.
I already have the K&N intake tube and drop-in filter, swapped out AFE, and ordered the SABM. Went to local salvage yard and they hooked me up with an OEM lower air box part so I can cut that open for the SAMB.
I also decided to change up the exhaust. Currently have a Bassani catback. Not sure what it does for power, but sounds good. I had been looking to change it up for something a little more agressive as of late. Decided on the
Carven TR
and their black ceramic tip!
All the new parts are scheduled to be delivered this Thursday and I have an appt first thing Saturday morning to get the new muffler welded in! Once I get that done I will install the DAP Tune.
Was supposed to be on vacation next week for spring break, but had to move that back due to work. Dyno time planned for first week of April!
Will continue to update.......