Discussion Starter
•
#1
•
Take a look at Atturo tires. We just added their tires to our site. These tires are a great quality with the fraction of the prices for well known name brand tires. Spend more money on wheels and less money on tires.
A little snippet about who Atturo is:
Atturo designs and distributes stylishly aggressive tires that meet your needs both on and off road. The active outdoor lifestyle embraced by people around the world is driving the growth of the truck and 4x4 vehicle market. They are the only brand solely focused on delivering tires to support your daily adventure. Atturo is committed to delivering on its promise, to keep performance within reach by continuous improvement and innovation.
If you have any questions (regarding fitment, quality, etc.) you can always call us at 800-232-0734 (hours are located on my sig below).
To see all the sizes, brands and prices go to this link:
Atturo Tires
Here are the models for the Atturo tires line: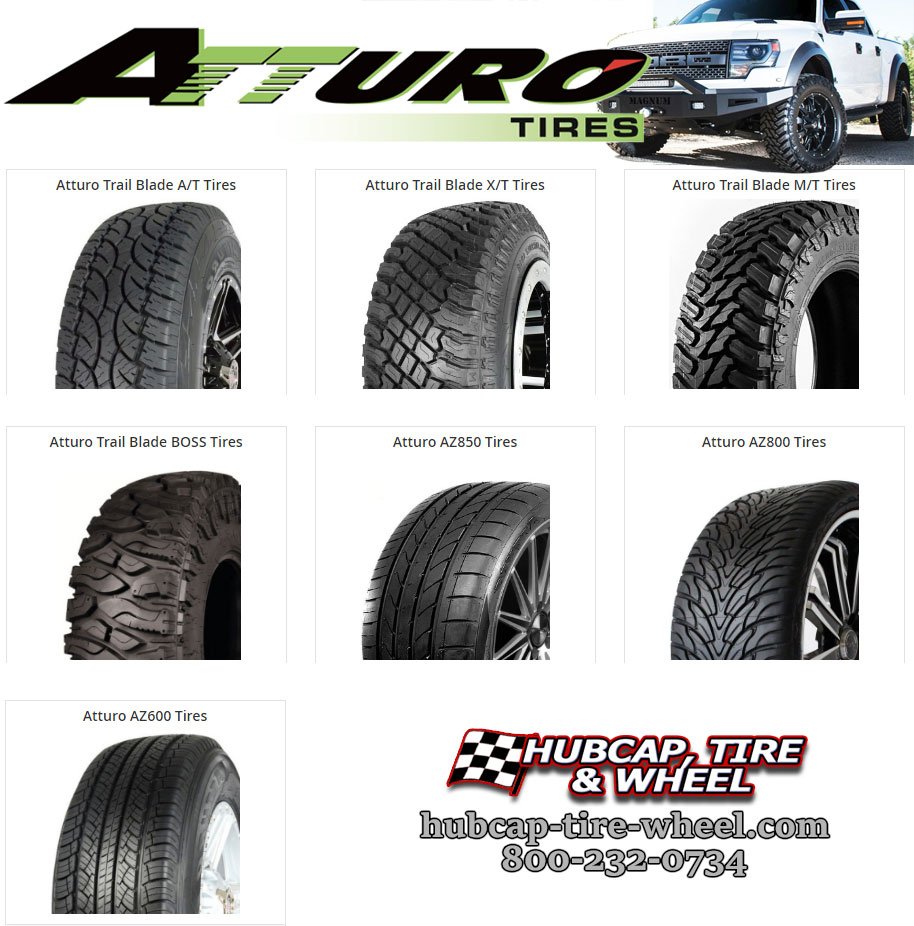 Here is the Atturo Trail Blade M/T Mud Terrain Tire on a Ford Raptor: