I bought my 14' CrewMax Platinum last December and started my stereo install a few months ago. It's taken me a little longer to get things finished because I changed my mind on a few things and had to wait for parts to come in. I wanted to document my install because hopefully someone will find something I did useful and use it in their own install. There are a ton of helpful threads already that I used for my own install.
Prior to this truck I had a 08' DC that I did a stereo install on. For that install I replaced the HU, front doors with Polk MM components, rears with Polk MM coaxs, Alpine X power amps, and I went through a number of different subs (Polk, Kicker, and Stereo Integrity). I went all out with sound deadening and spent over $700 on materials from Don over at
Sound Deadener Showdown | Sound Deadener Showdown
. I started this is install only planning on adding some CLD tiles, but as the install went I changed my mind and added MLV and CCF.
I like the factory HU and didn't want to replace it. This time I wanted to try better speakers running active and opted to not have any rear speakers. It's rare that anyone sits in the back and the money saved from not buying rear speakers could be spent elsewhere. For the fronts I decided to go with Helix P62C components, Helix DSP Pro, JL audio HD 600/4 for the components and a JL HD 750/1 to power a pair of Stereo Integrity BM MKIV subs. Other than the subs which I had from my last install I bought everything, including the sub box from
Tech12volts.com
. His prices were well below anyone else and his customer service was amazing. I'll get into that a little later.
Like most people I started by gutting the interior. How to do that has been well documented by others. Here are a few pictures of that process that includes CLD tiles, MLV and CCF. I used CLD tiles from sound deadener showdown and also reckhorn (
Amazon.com: Reckhorn ABX 21.5 Sq Ft X 80 Mil Thick Self-adhesive Sound Deadener Aluminium Foil + Butyl Based Damping: Automotive
) tiles from Amazon (after running out of SDS tiles).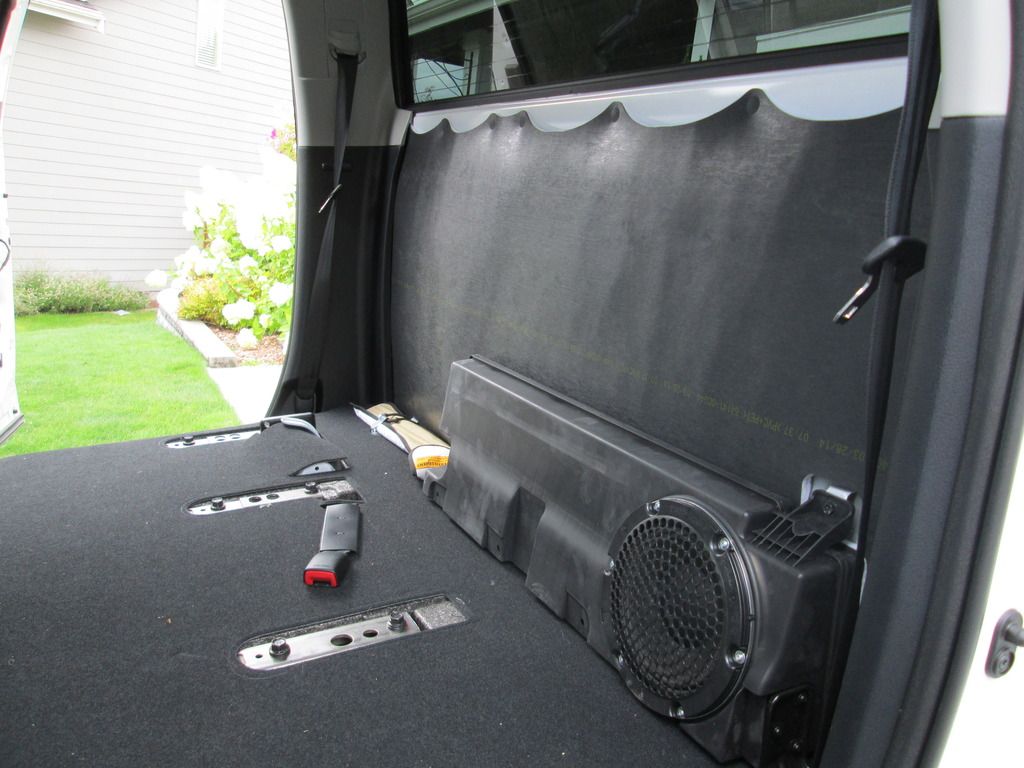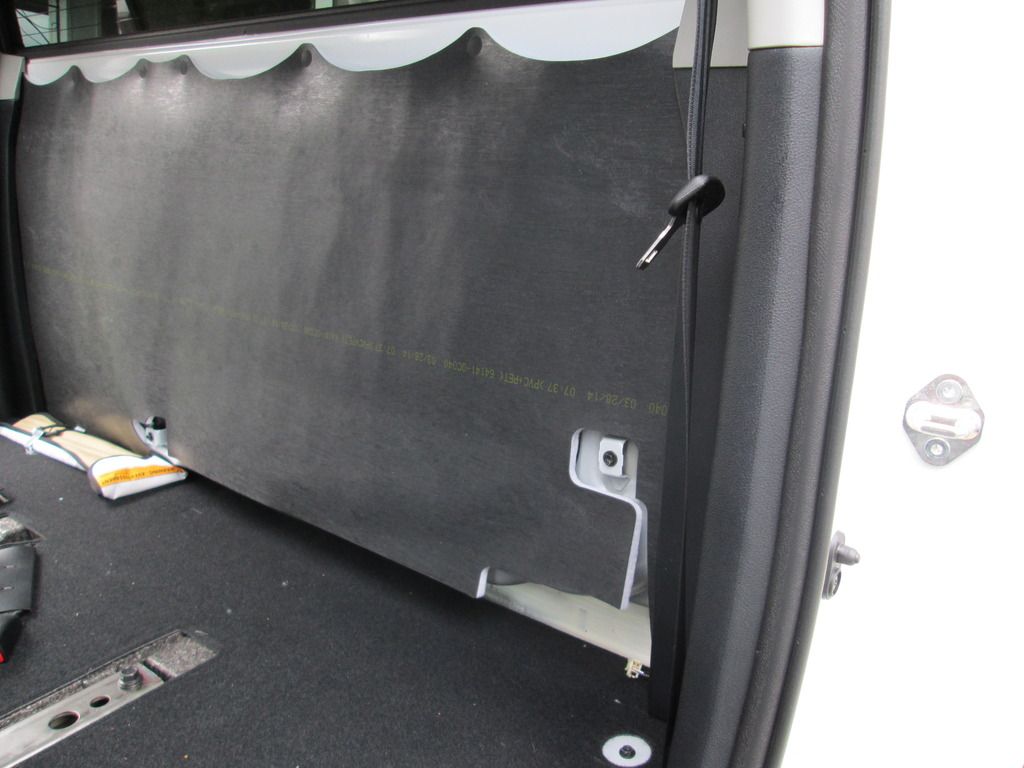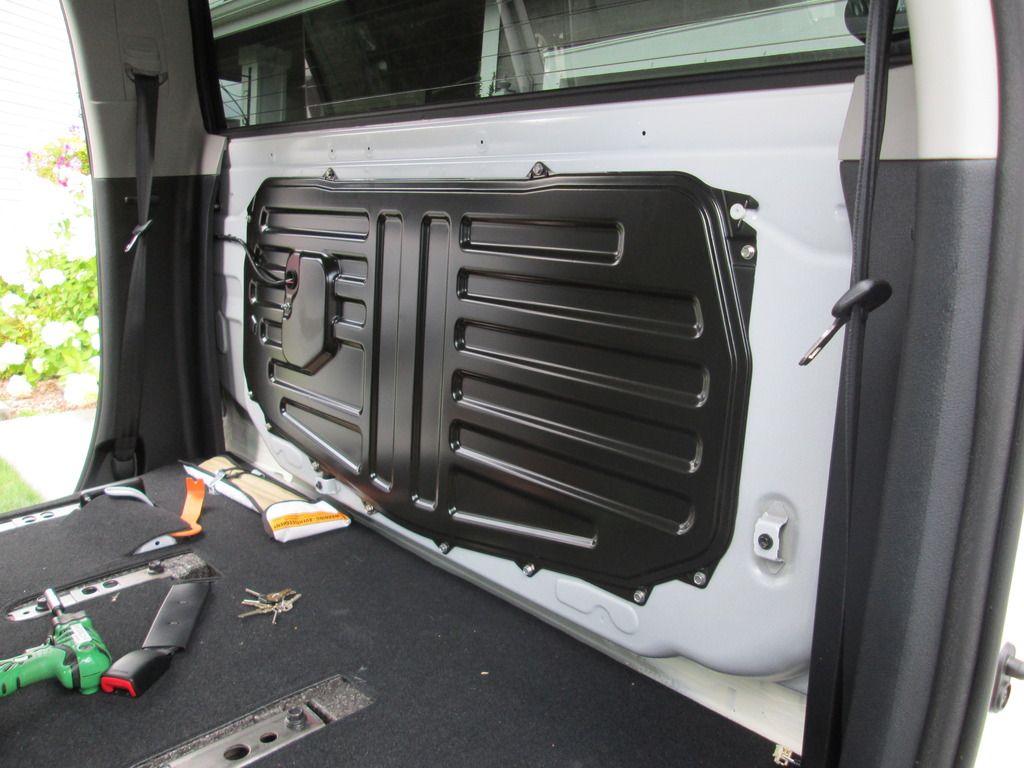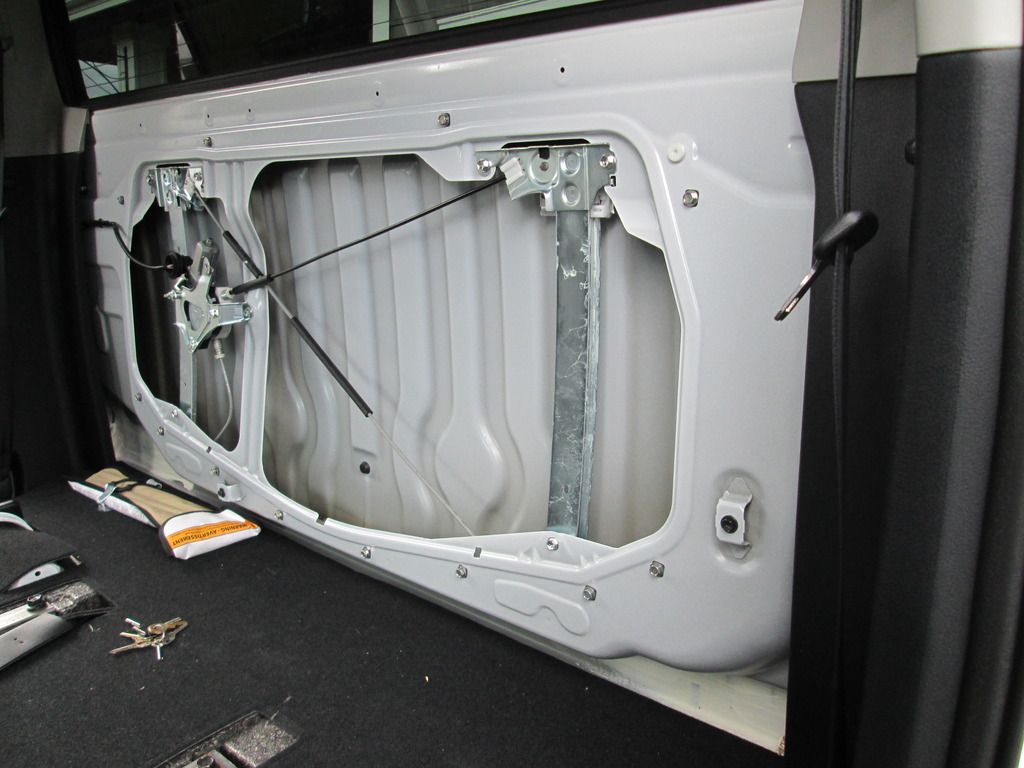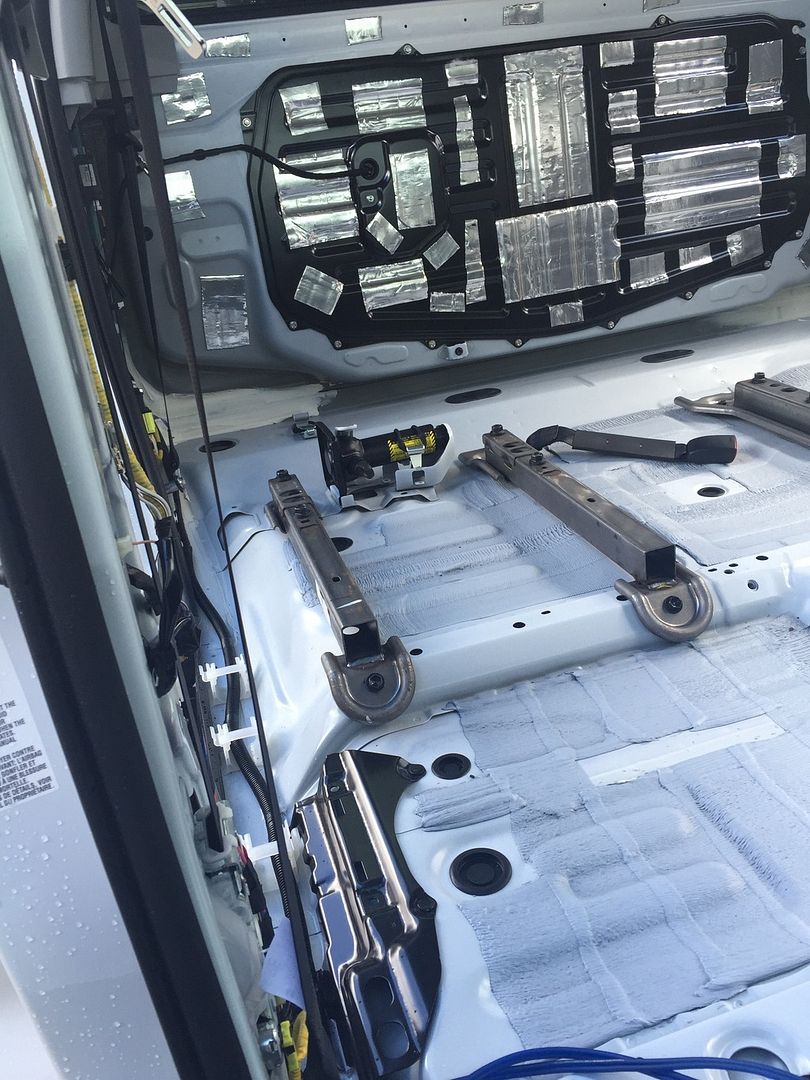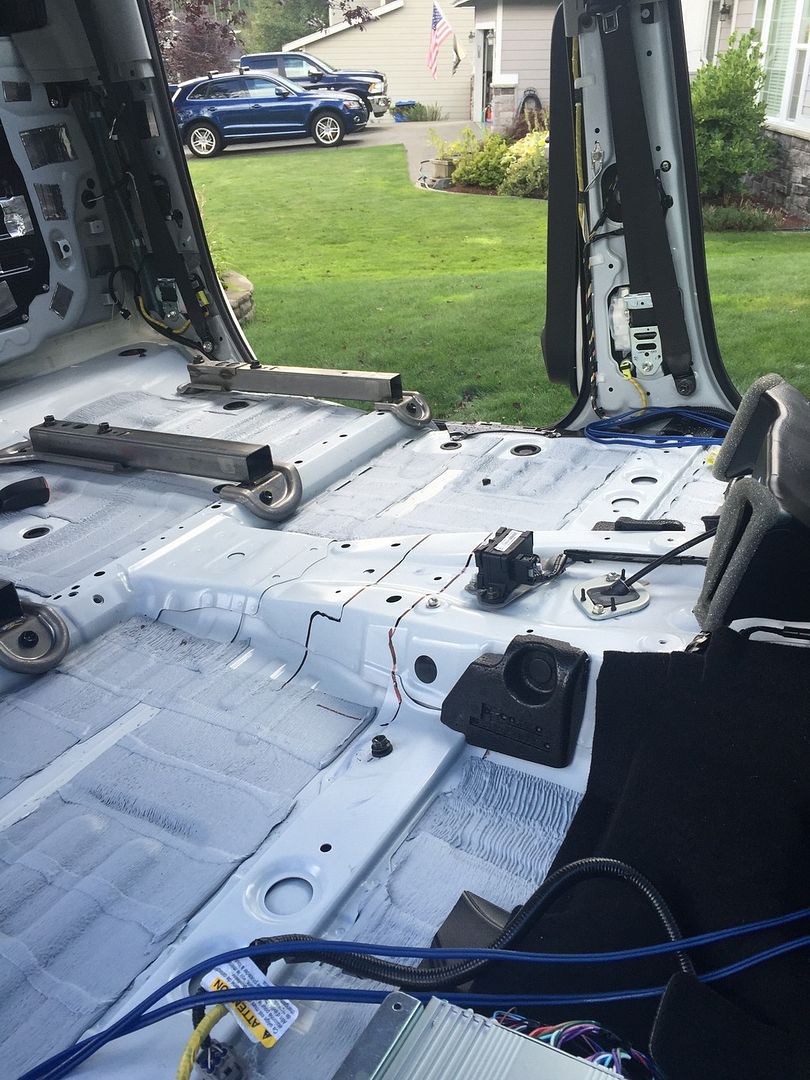 As I mentioned above I started the process not planning on using any MLV. I changed my mind as the install went and decided to try some MLV from Amazon. I bought 100 square feet for $219. That was the shipped price.
Amazon.com: TMS Mass Loaded Vinyl 4' X 25' 100 Square Feet 1 Lb MLV Acoustic Barrier: Musical Instruments
The price was cheaper than Don with SDS. I will say the Amazon MLV has a slight odor to it. It's not bad, but it's definitely there. Going back and reading through SDS's website I saw where Don says he has sourced virgin material for his MLV. I still had a few pieces of his stuff from my last build and confirmed his stuff has ZERO odor. I kept the Amazon MLV but knowing what I know now, I would spend the extra money and order through Don. So far I haven't noticed any odor and I hope it stays that way. I'll find out next summer when it gets hot again. Here are some pictures of the MLV.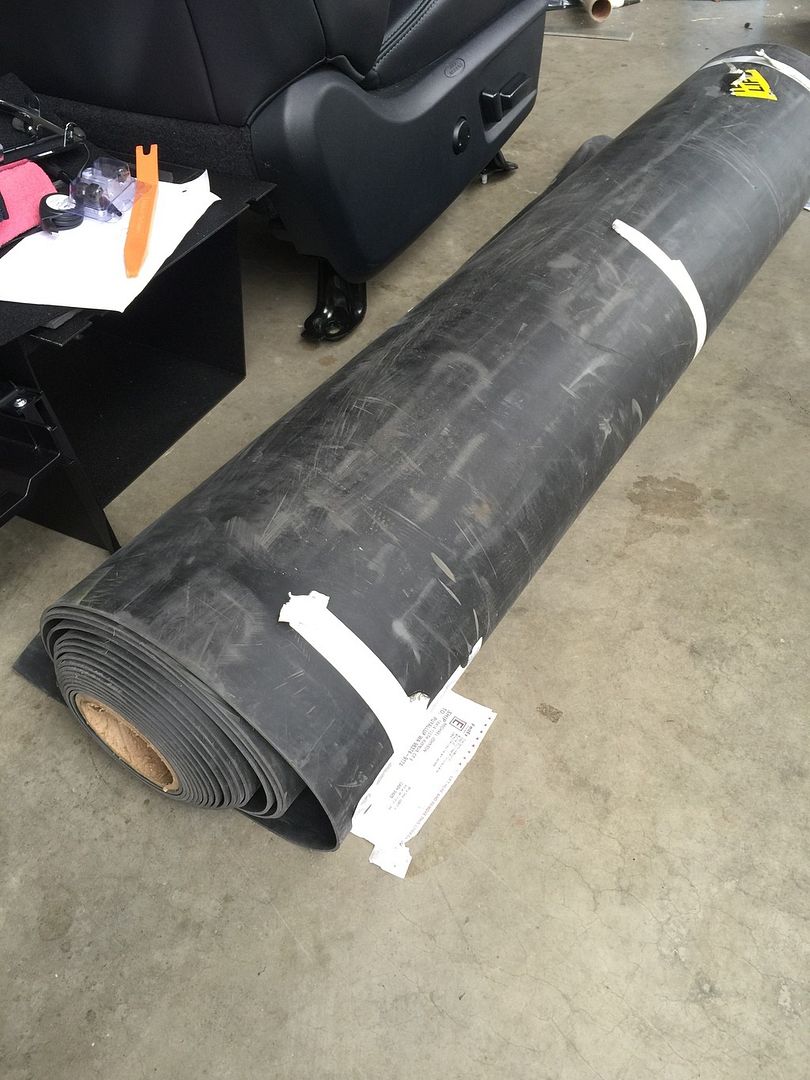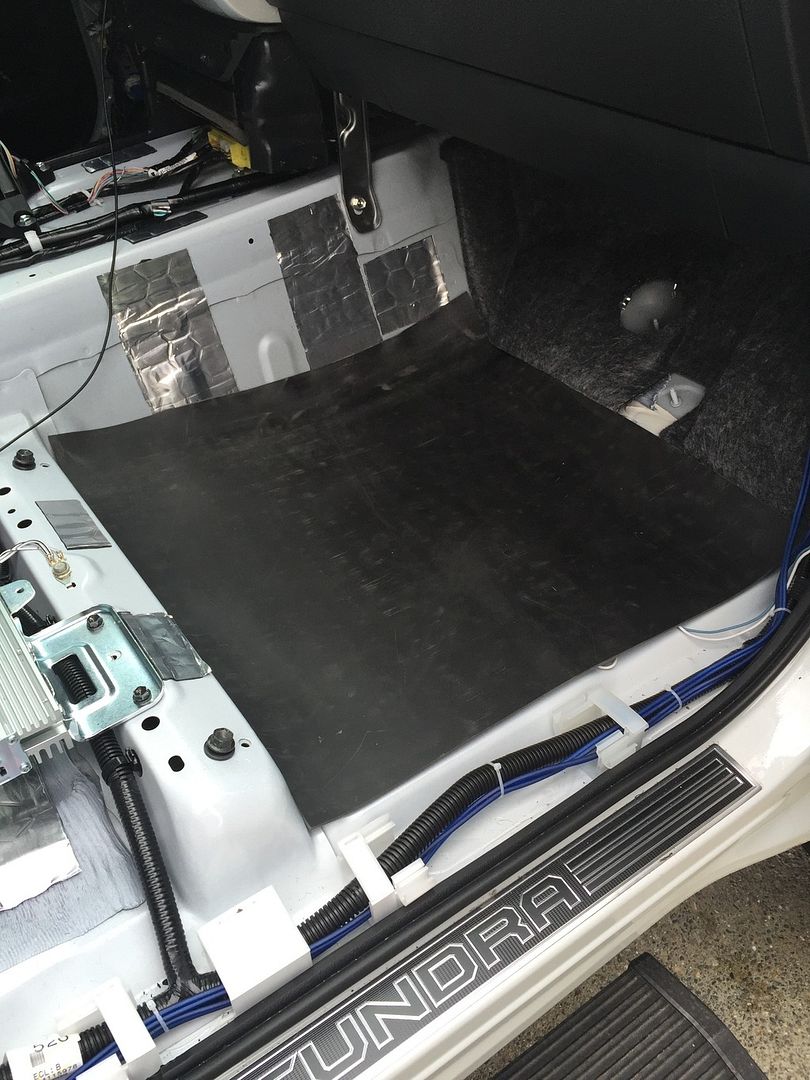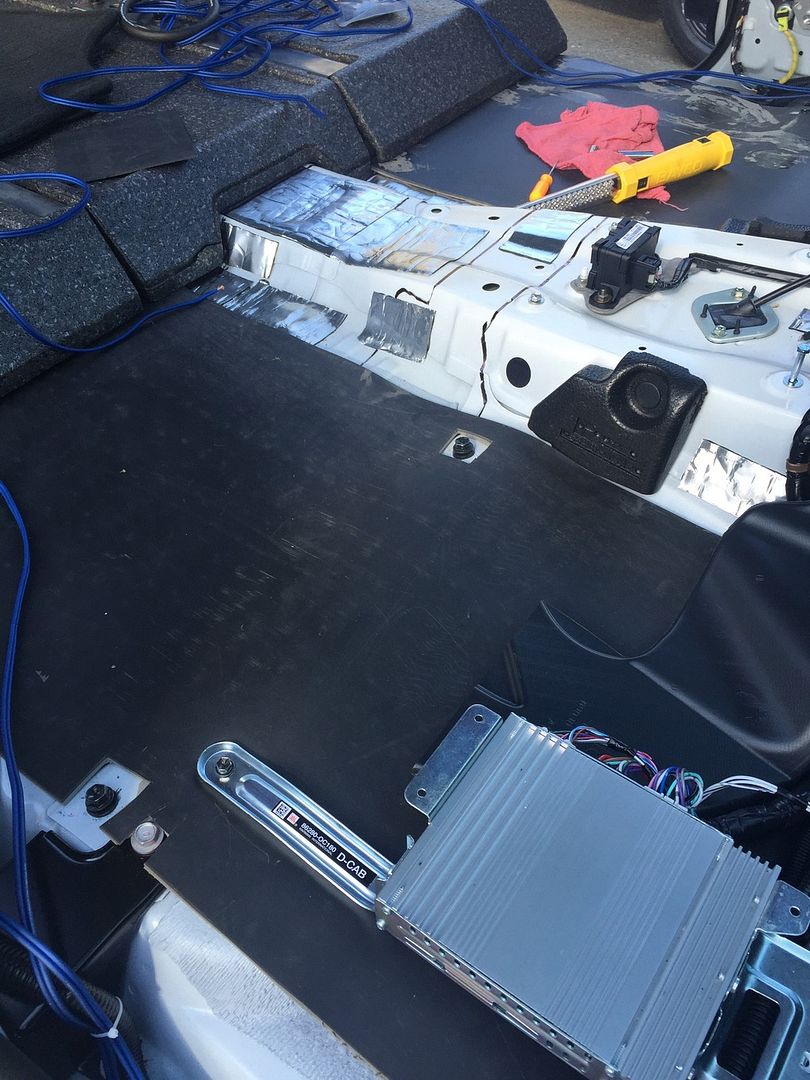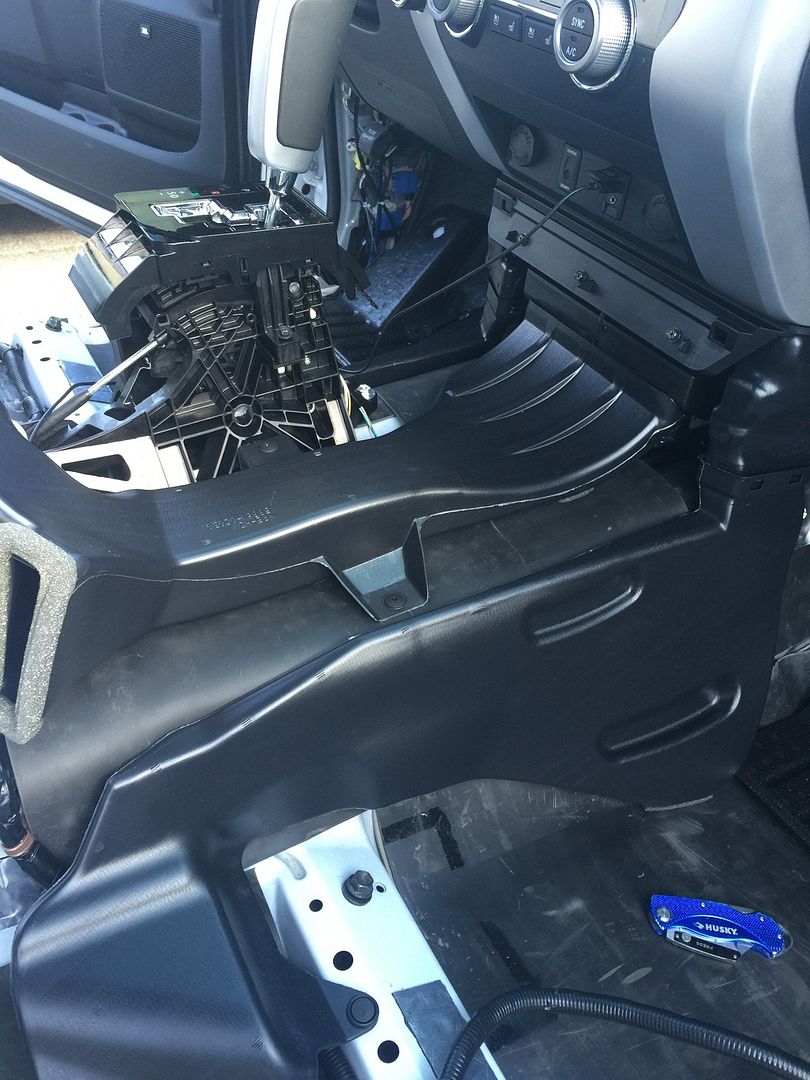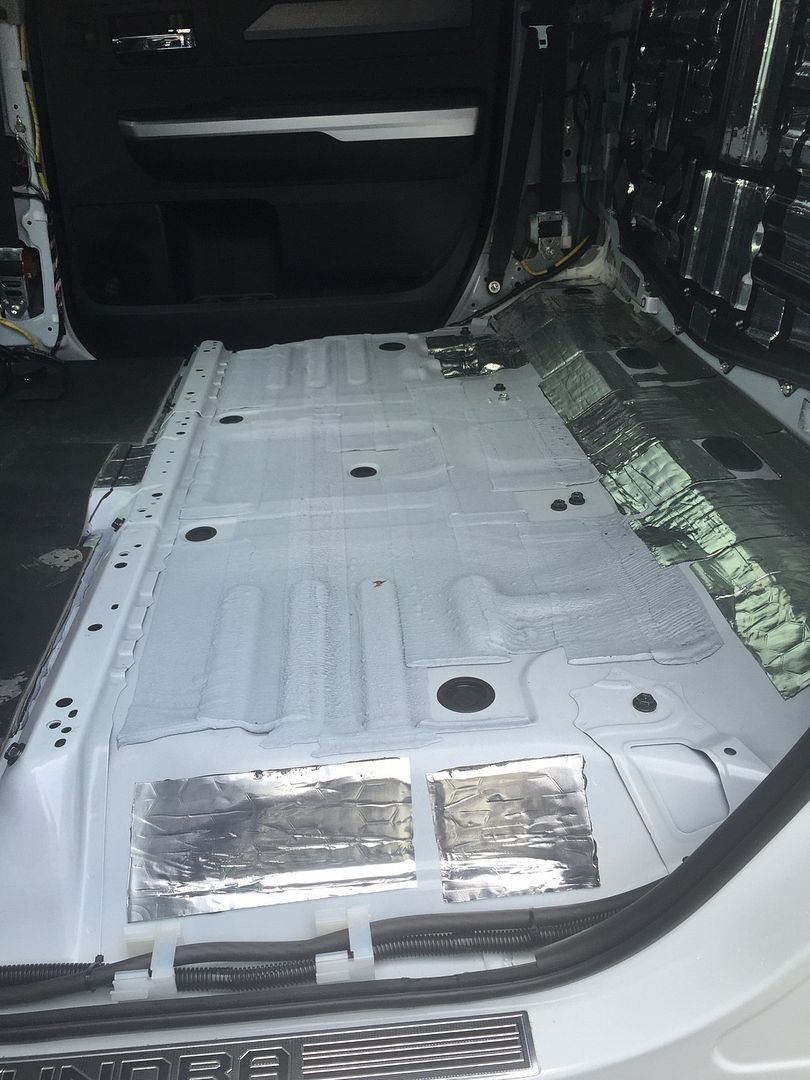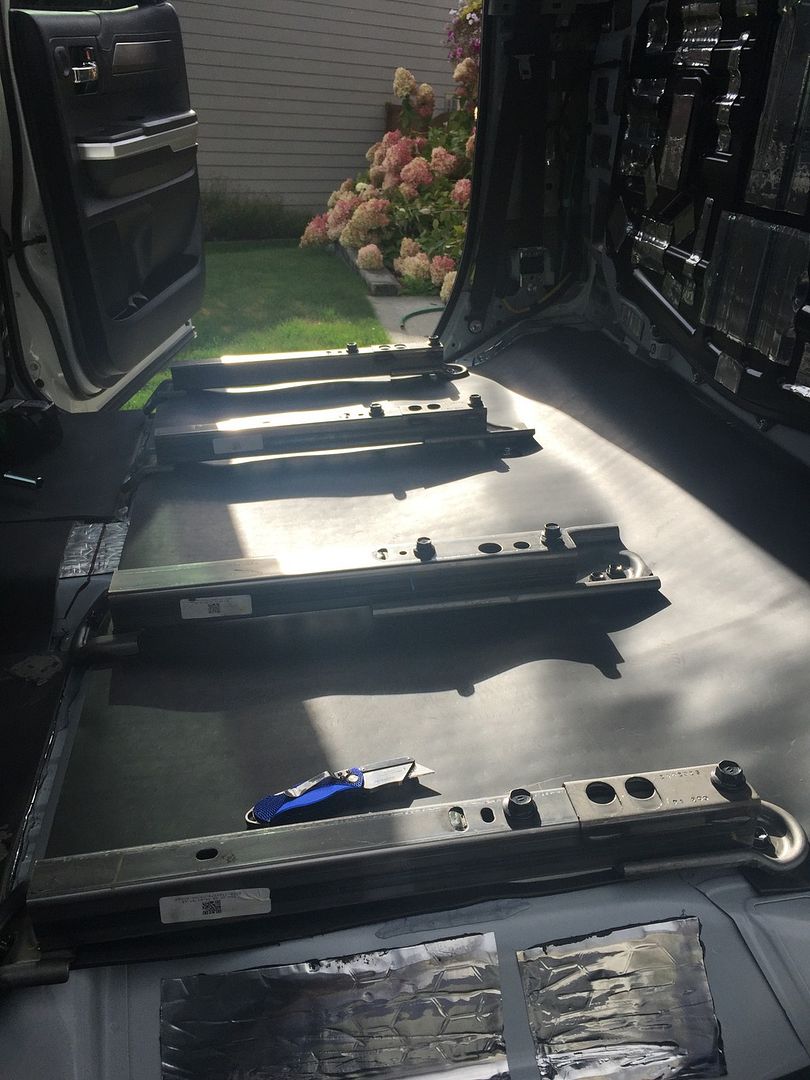 One of the videos I found on youtube that ended up helping me a lot was this
The parts of the video most helpful had to do with sealing the doors and the tool associated with doing that. I ended up buying a threaded insert tool which helped with sealing the doors and later with my amp install. Here's the tool.
Amazon.com: Surebonder 8510 6-32, 8-32, 10-24, 10-32, 1/4-20 Threaded Insert Tool: Home Improvement
If you search on youtube you can find videos on how to set rivnuts without the tool listed above using only a bolt and two nuts. Here are two videos that show what I'm talking about.
For my doors I used smaller 10-24 bolts to attach plastic to seal the opening. I didn't realize when you use a bolt that small you're forced to use a screwdriver… at least I wasn't able to find anything at the local hardware store with a hex head for a 10-24 bolt. I was able to set a few rivnuts without the tool but ran into problems when the surface wasn't flat. I broke down and bought the tool which made the process simple. If I had to do it again I would try to use larger bolts than the 10-24 I used. I think I would be able to get away with not using / buying the tool because the larger bolts would have a hex head and allow for a better grip over a screwdriver.
After watching the "increase midbass video" I tried to find cheap ABS plastic to use to seal the large opening in my front doors. I wasn't able to find anything reasonably priced. I also tried to find the TESA paint protection tape like the stuff used in the video, also with no luck. I ended up using cutting boards instead of ABS plastic I bought from Walmart and carpet protector rolls from Home Depot. Here's what I bought.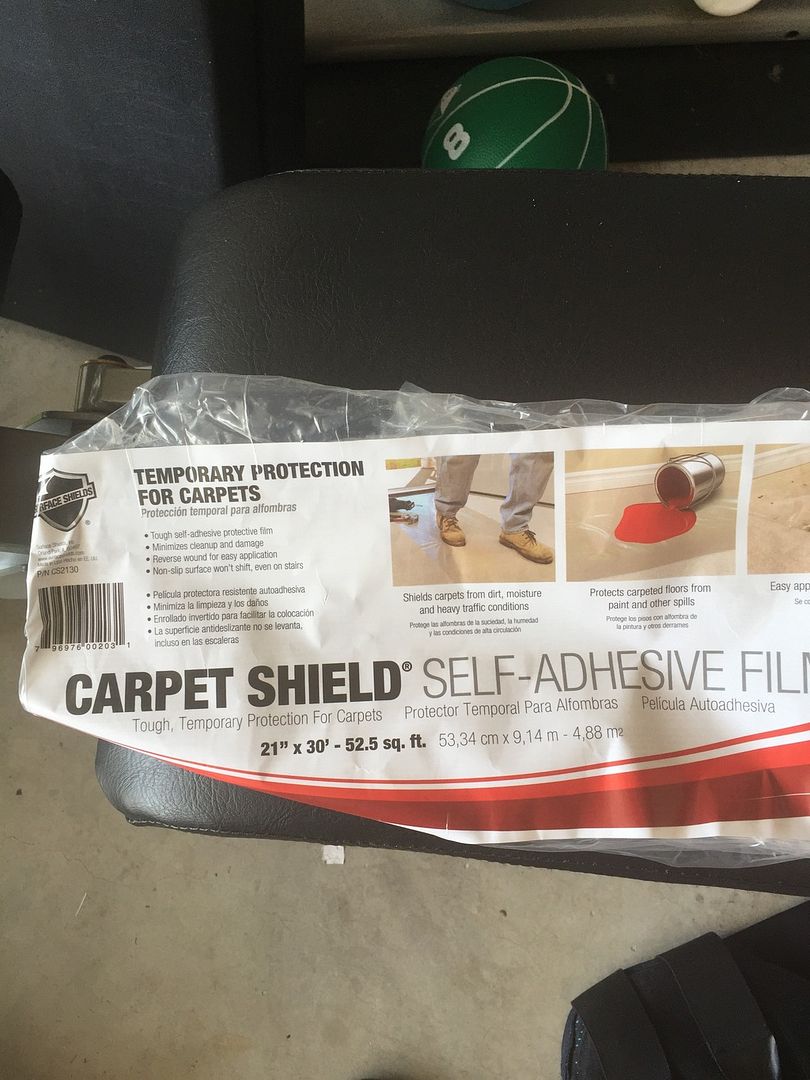 I added CLD tiles and butyl rope to the front doors to deaden them.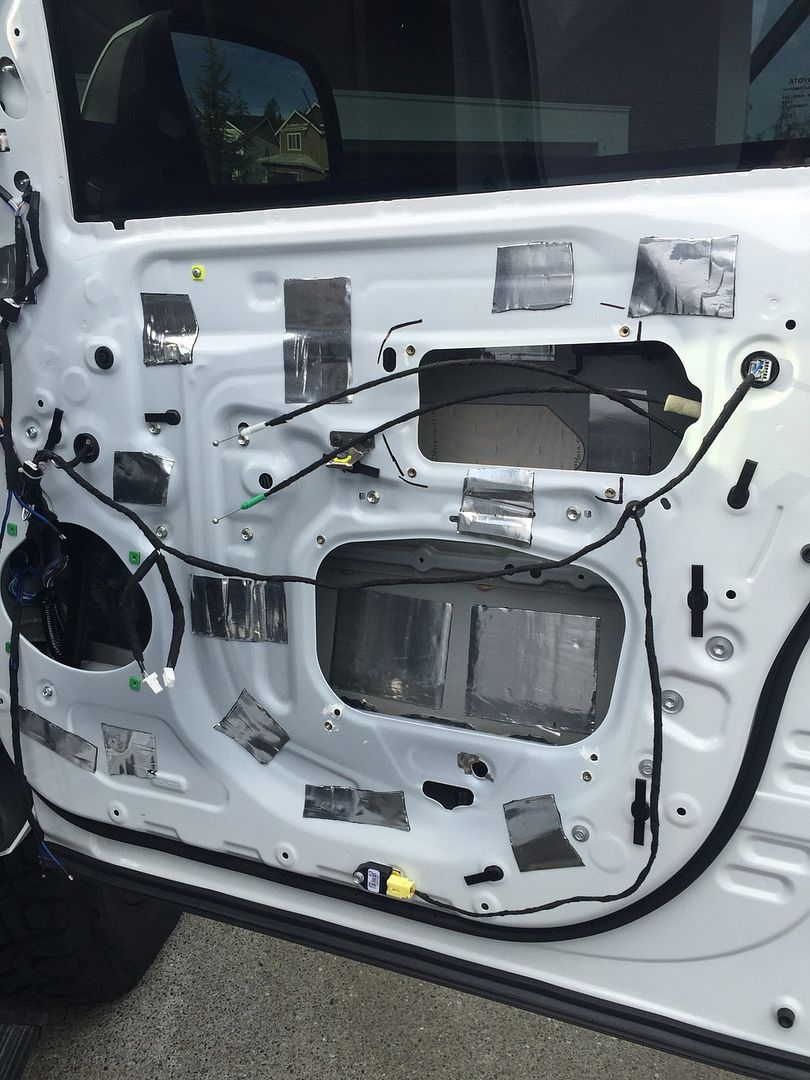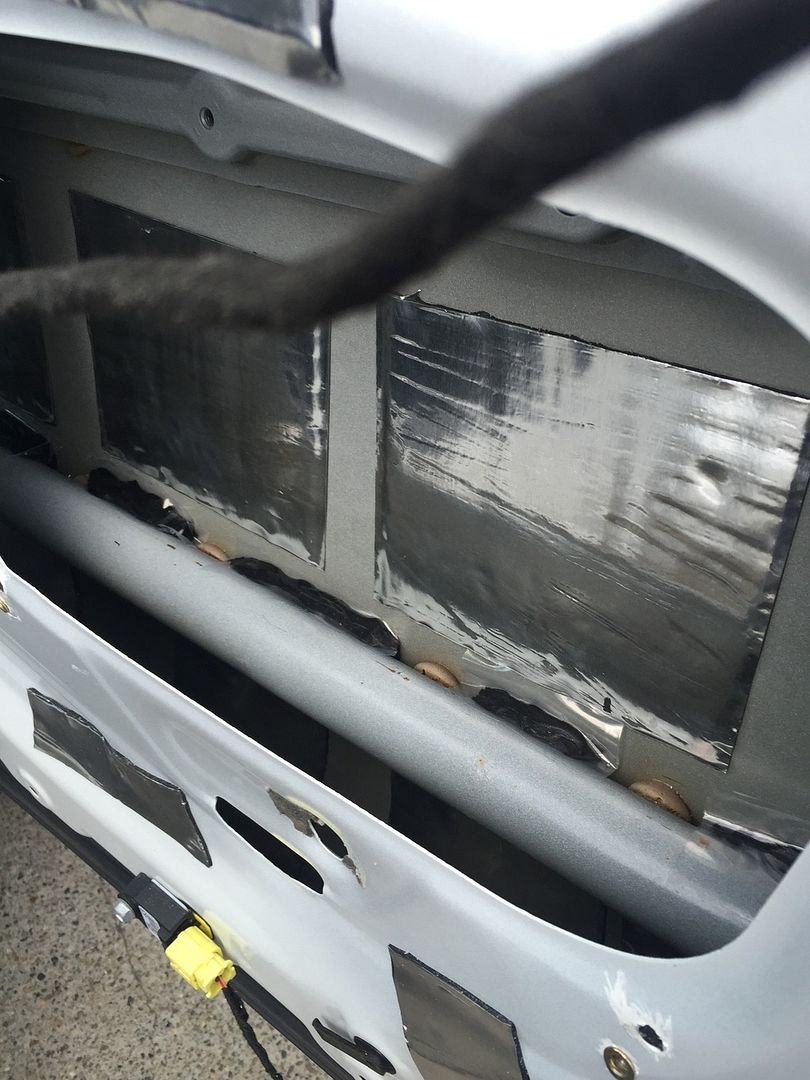 Then I used the clear carpet shield to trace the opening in the door which I transferred to the cutting board. I used a jigsaw to easily cut the cutting boards.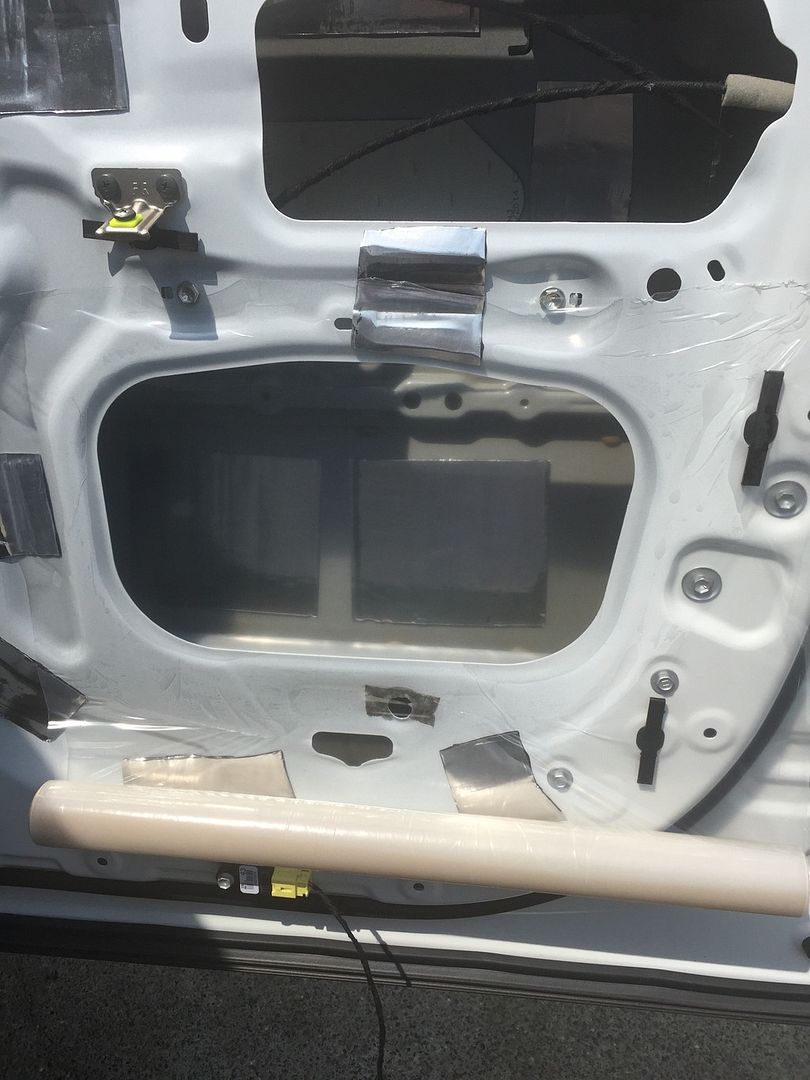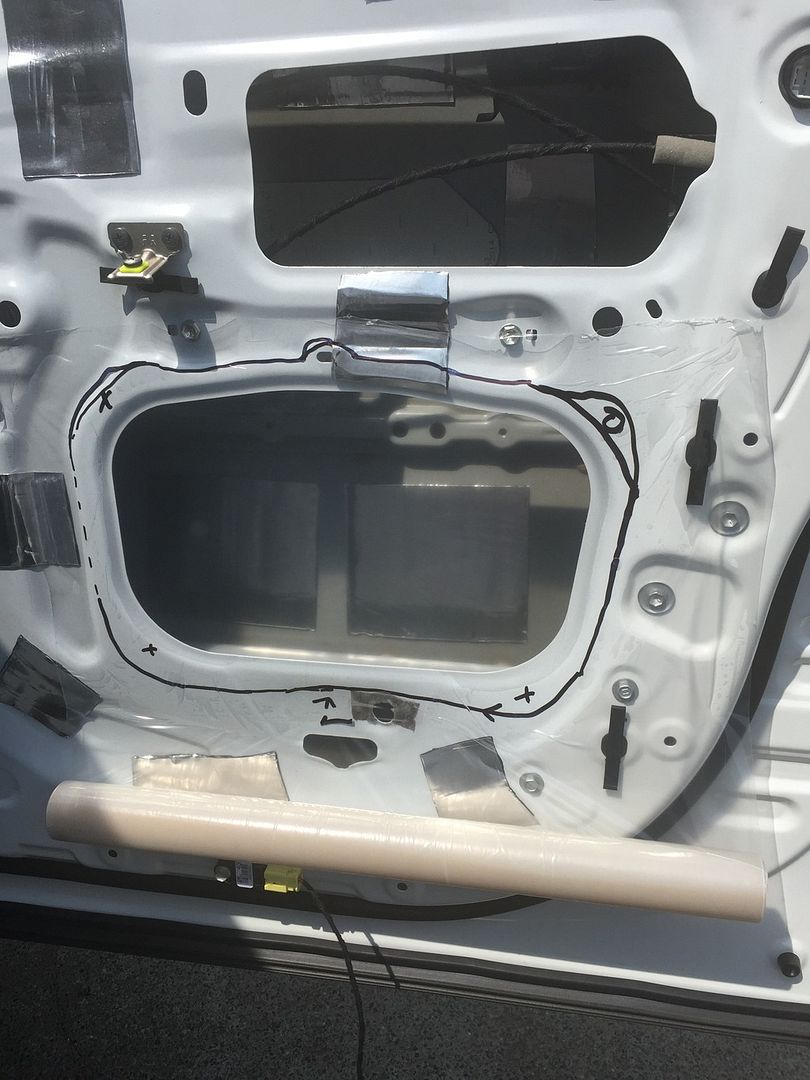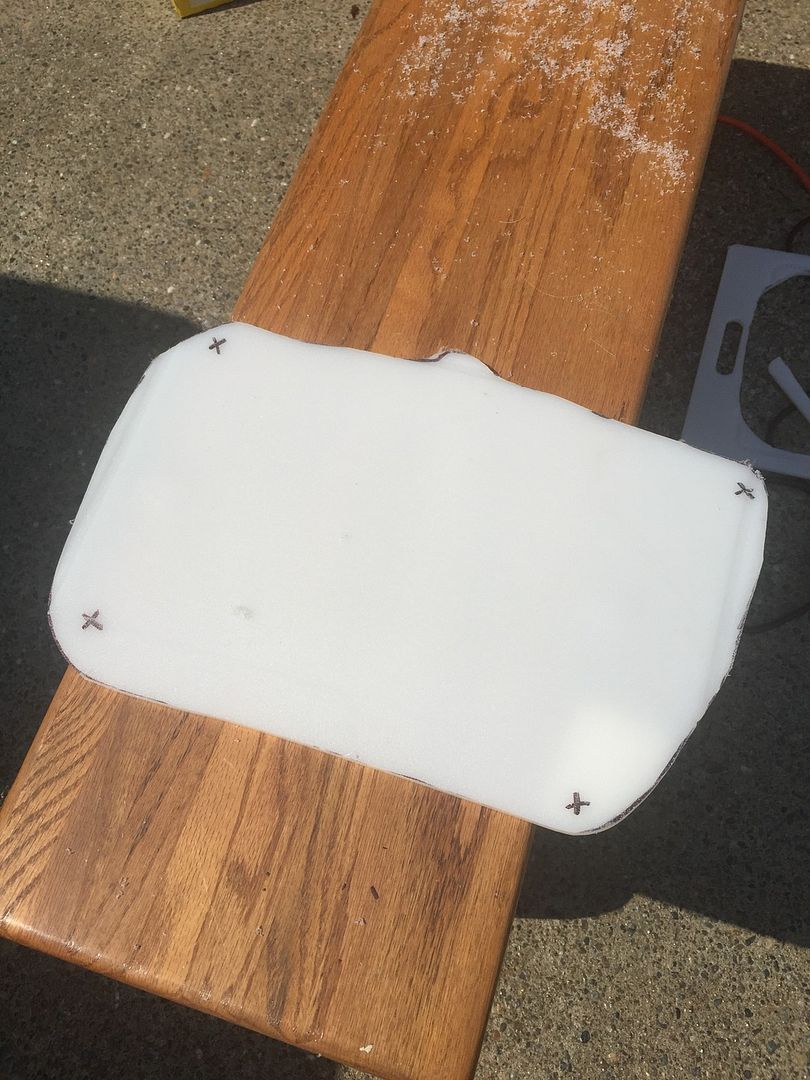 I also bought some peel and stick ensolite from
RAAMaudio - Automotive sound deadening products
that I used to cover the cutting boards. The following photo shows both openings in the door covered. I ended up having to remove the top piece. I didn't take into consideration the thickness and wasn't able to get the door card back on.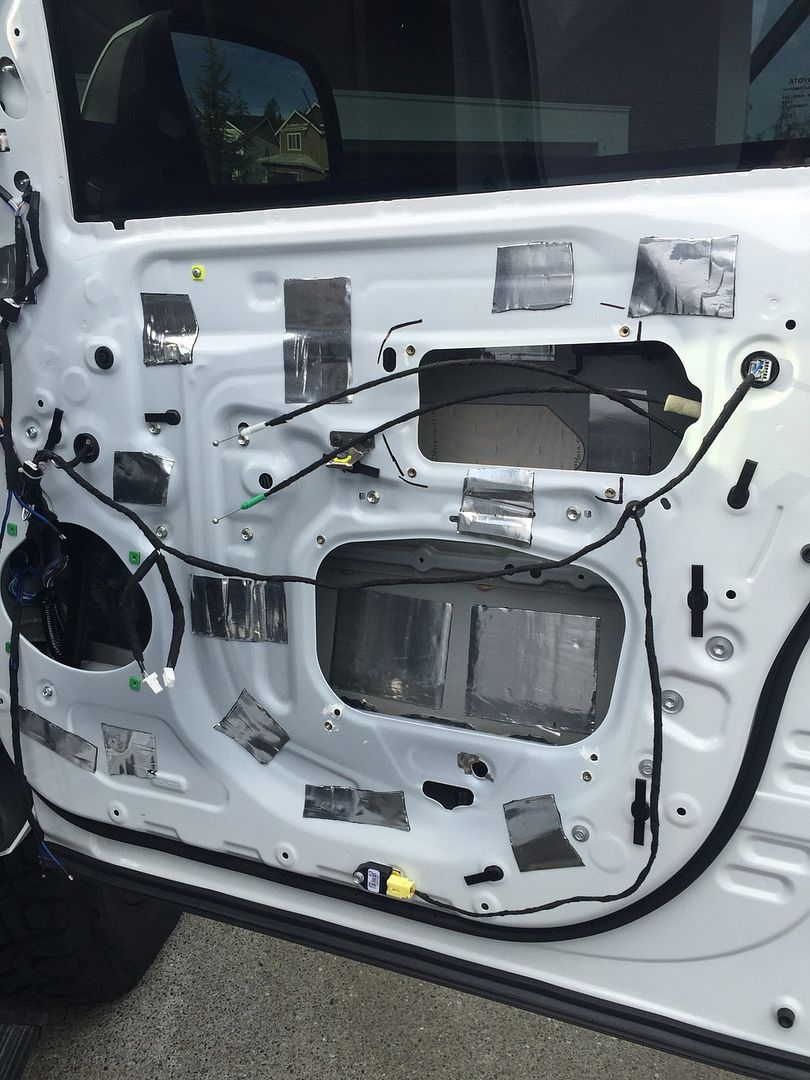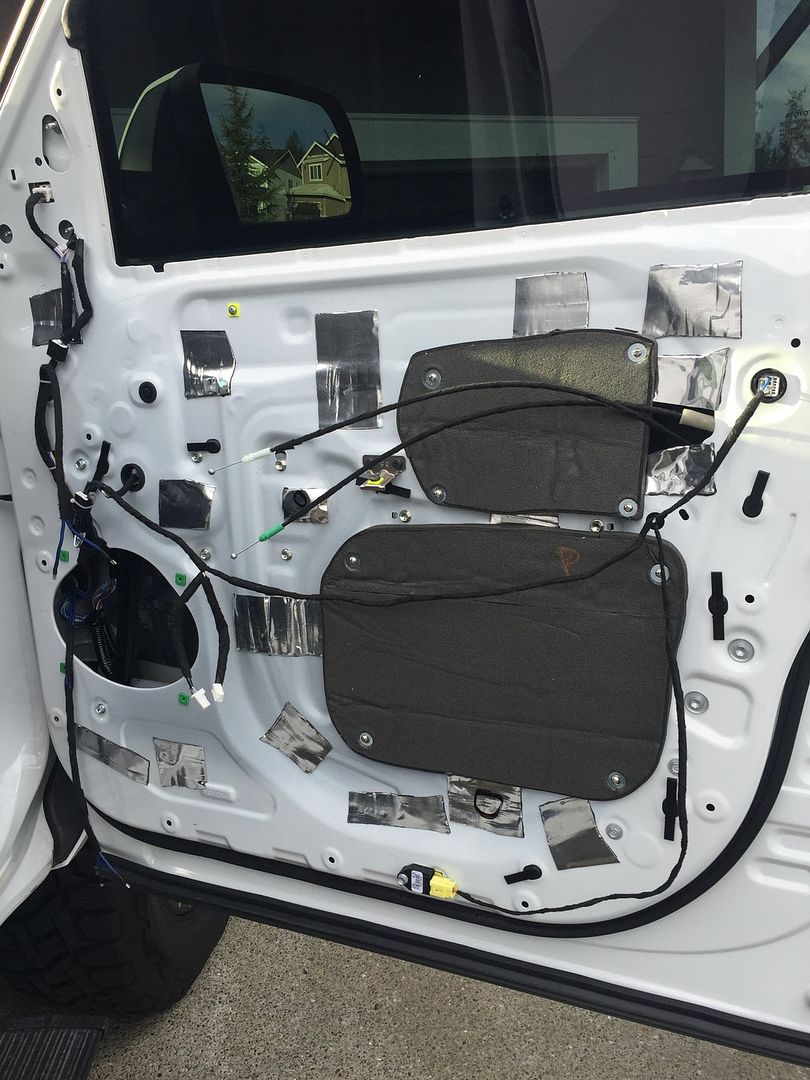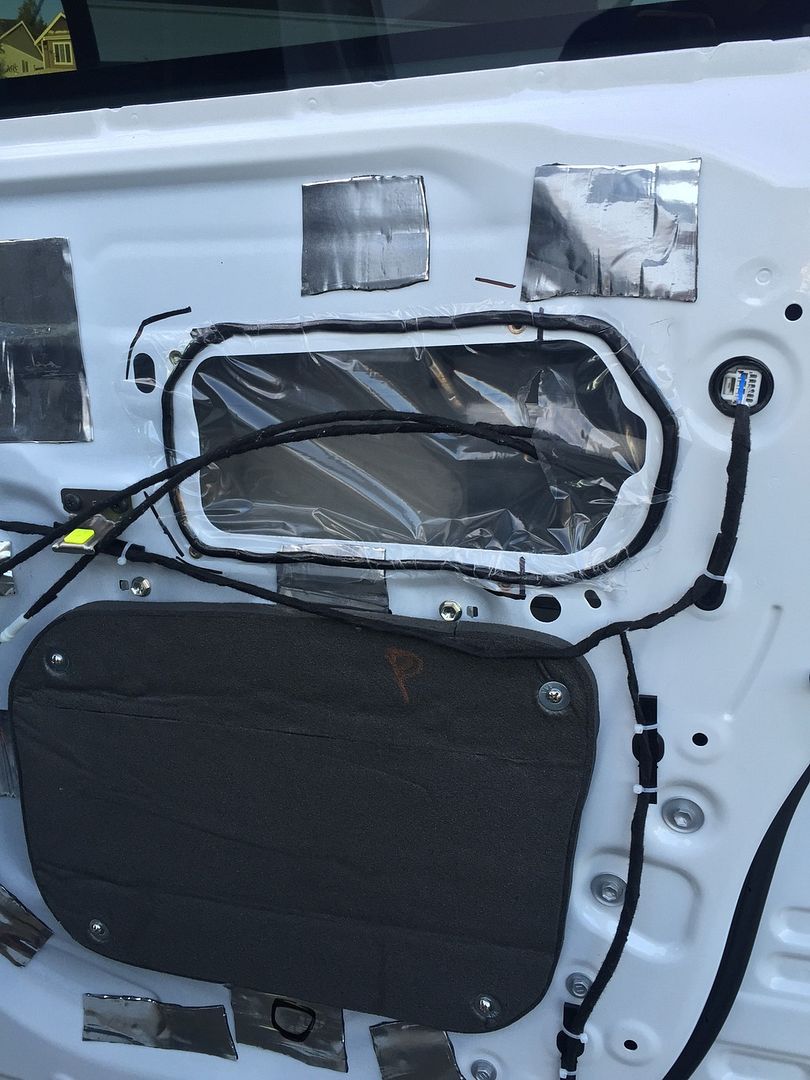 I bought my speaker adapters from
How do I install stereo, speakers, subwoofer, amplifier, tweeters ipod in my Tacoma Toyota
that I also covered with peel and stick ensolite.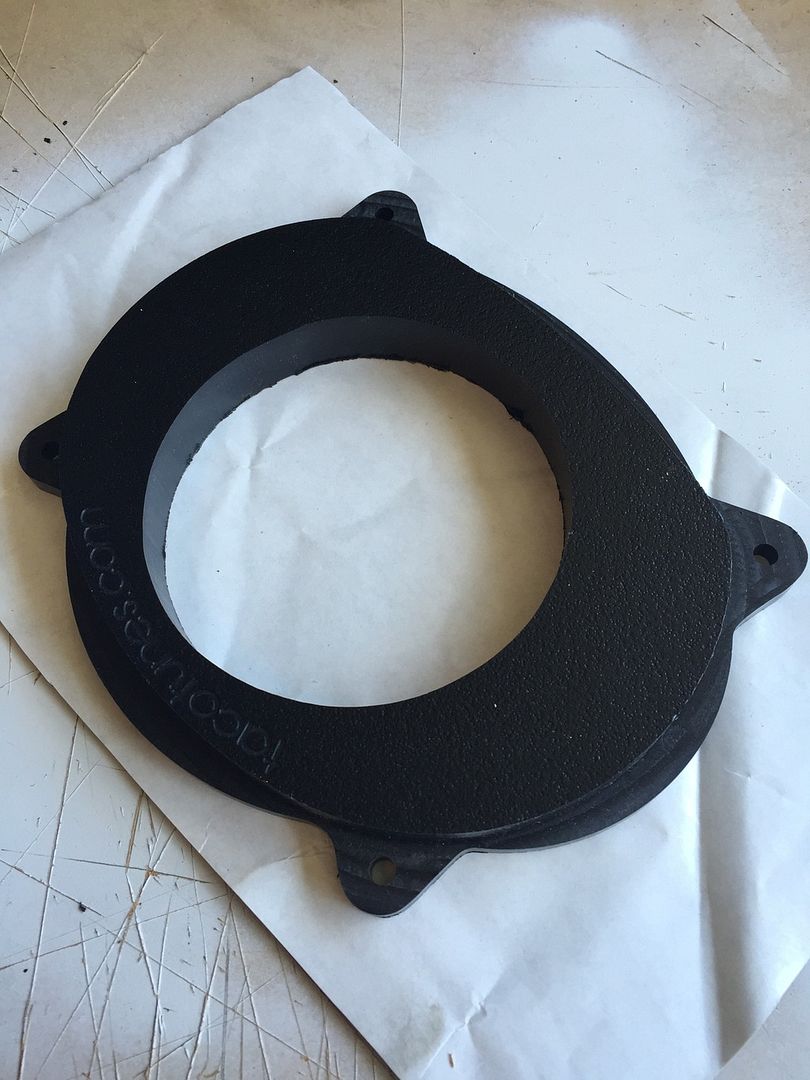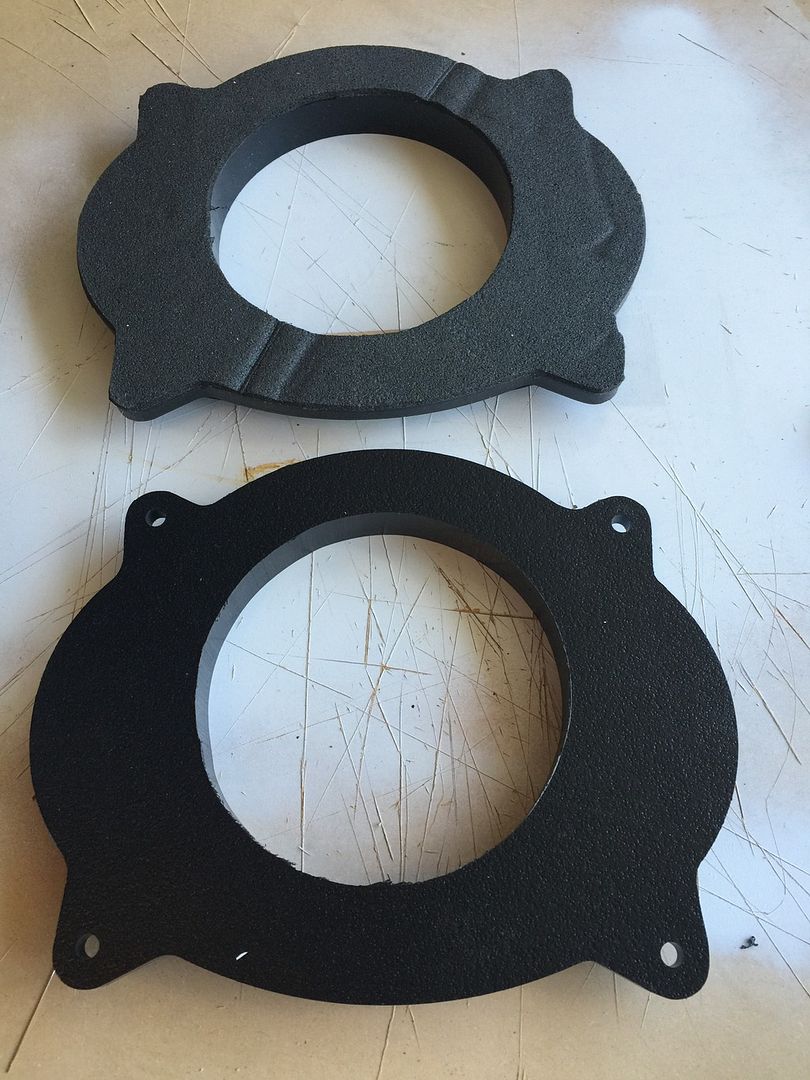 After mounting my speakers into the tacotunes adapters I used some
Sound Connection 6 ½? F.A.S.T. ring kit Sound Connection
on them.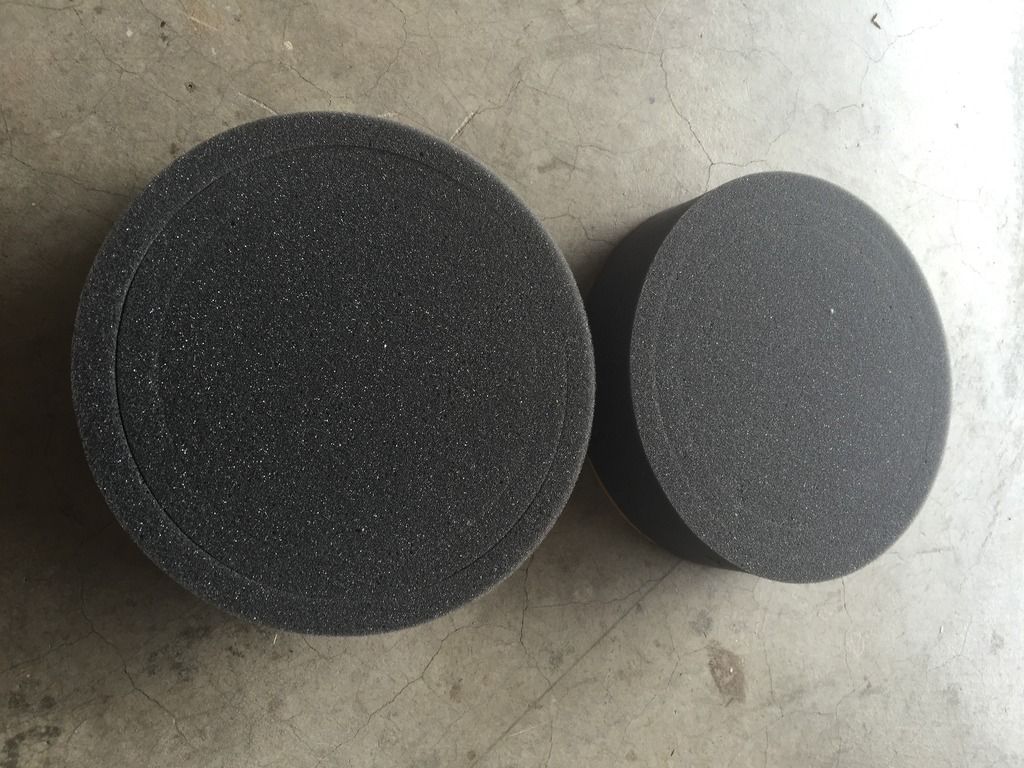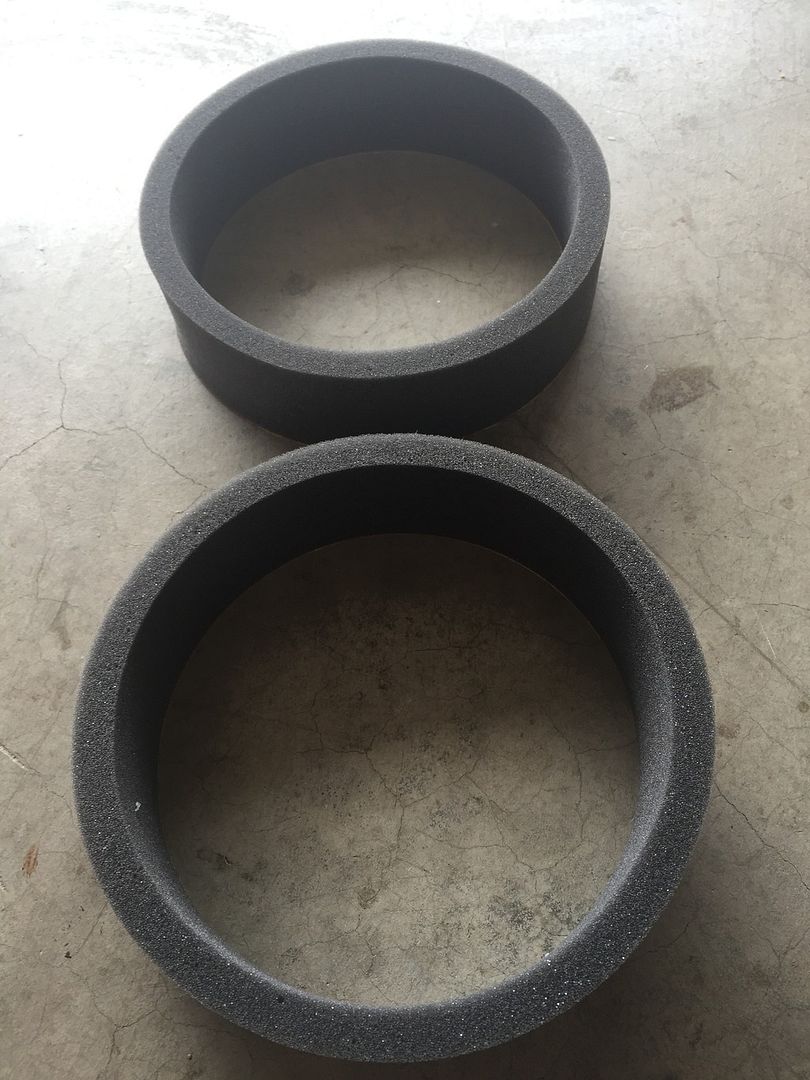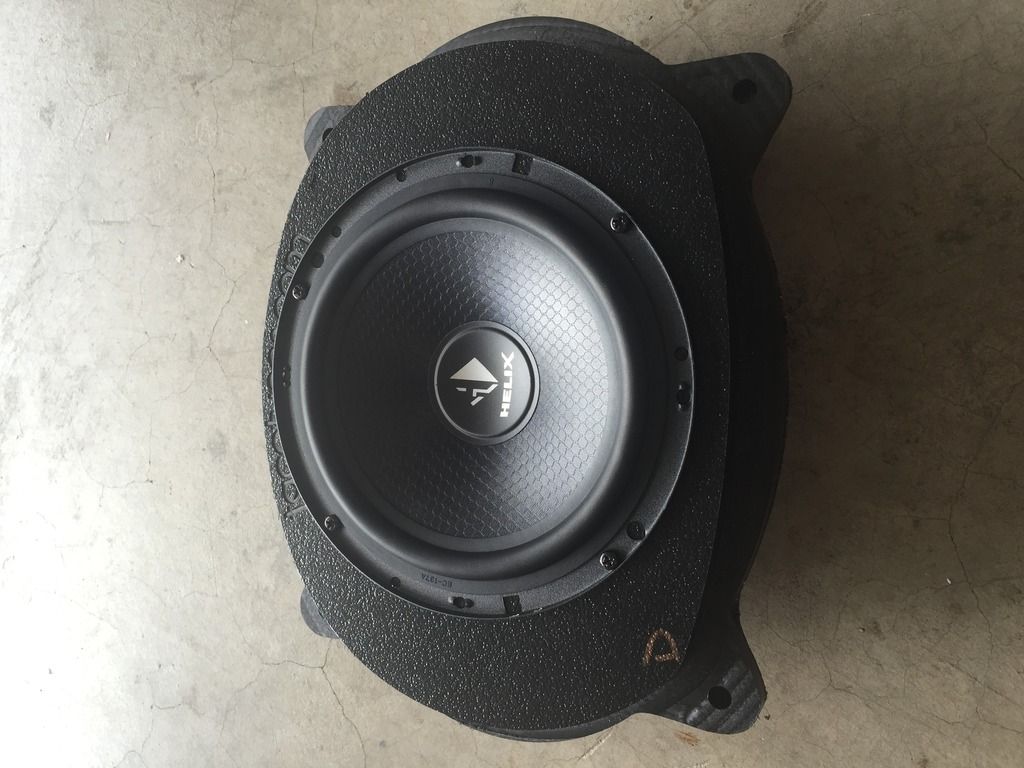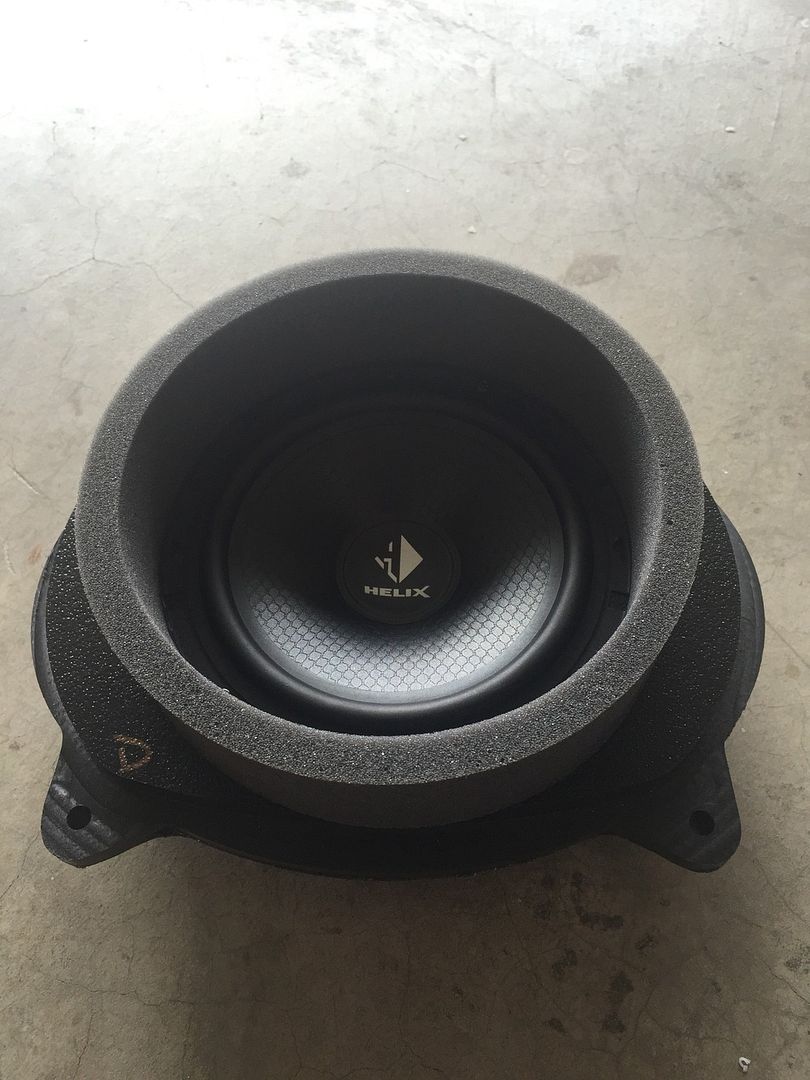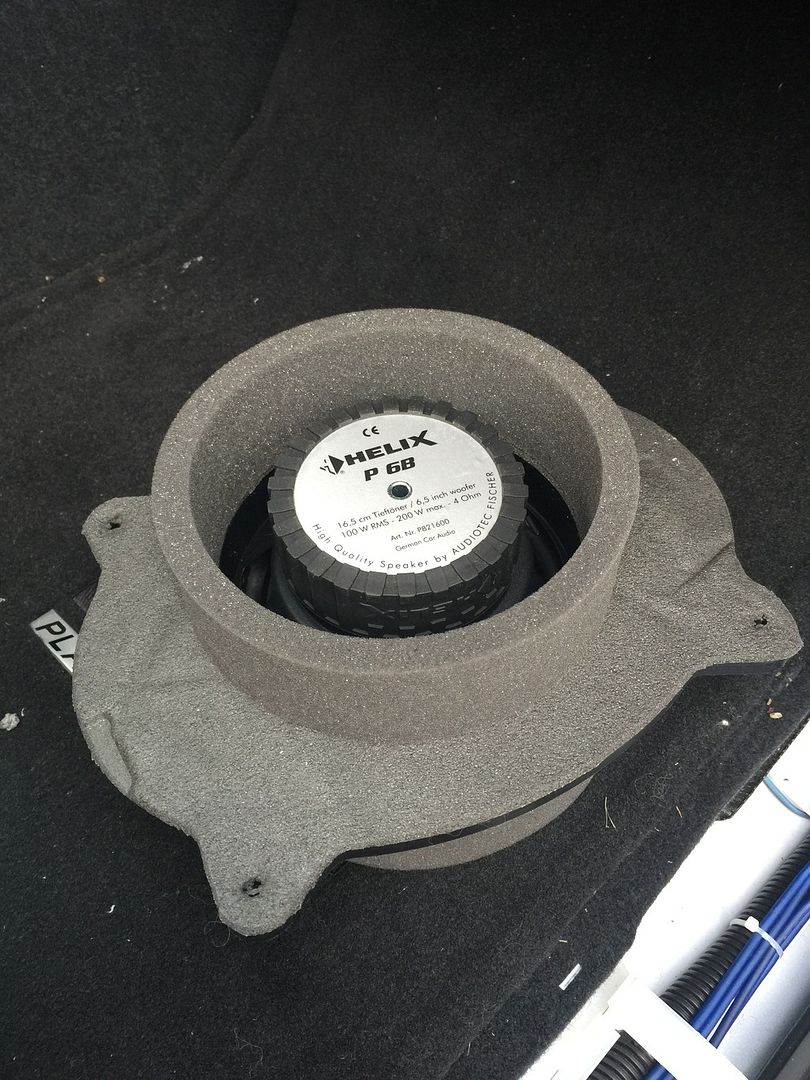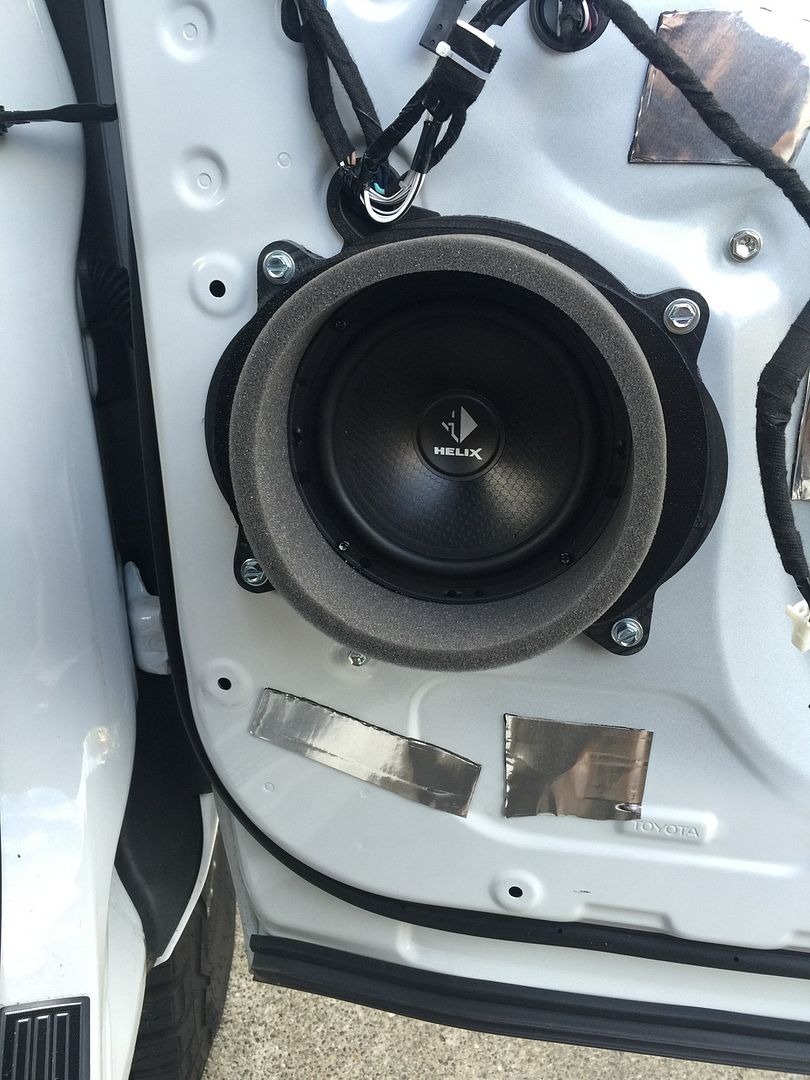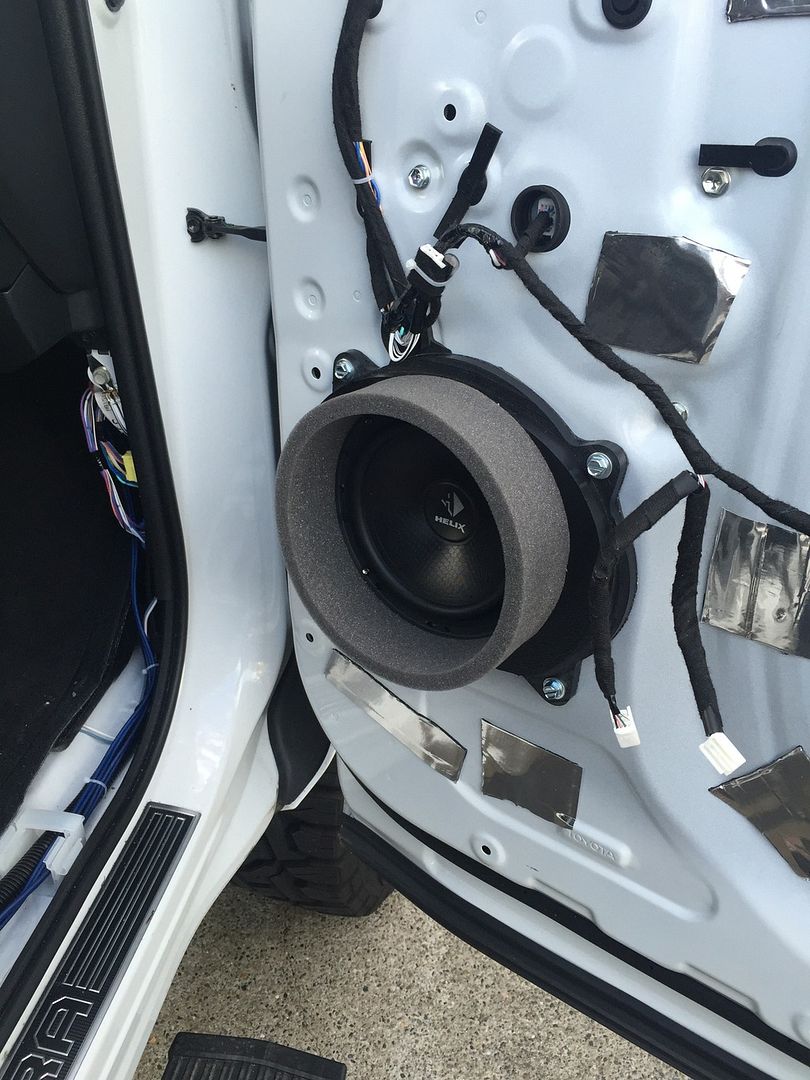 If you haven't noticed already I bought some TESA tape to wrap the factory wires. I also used the tape on the door cards to try to keep the door clips from rattling. Putting the tape on the mounting points on the door made the door clips more snug.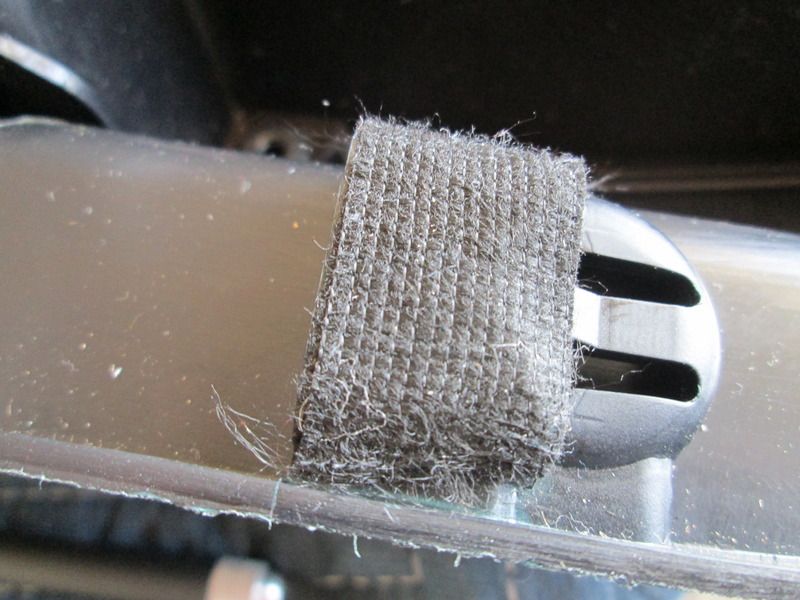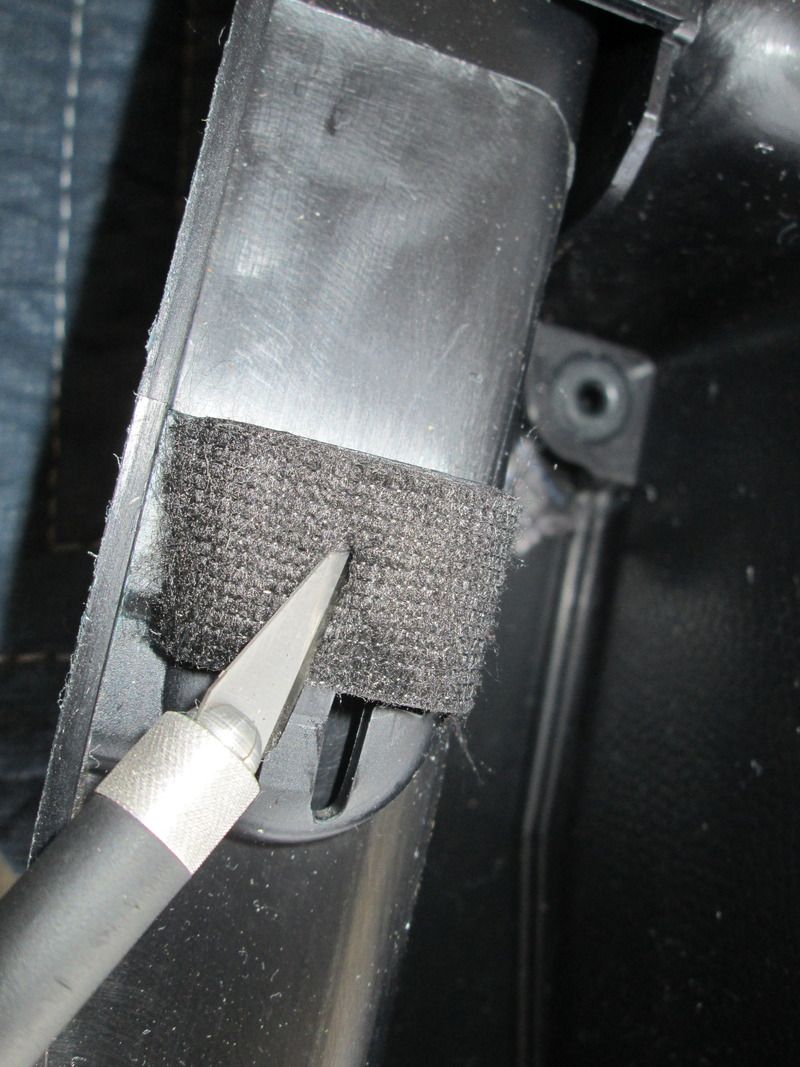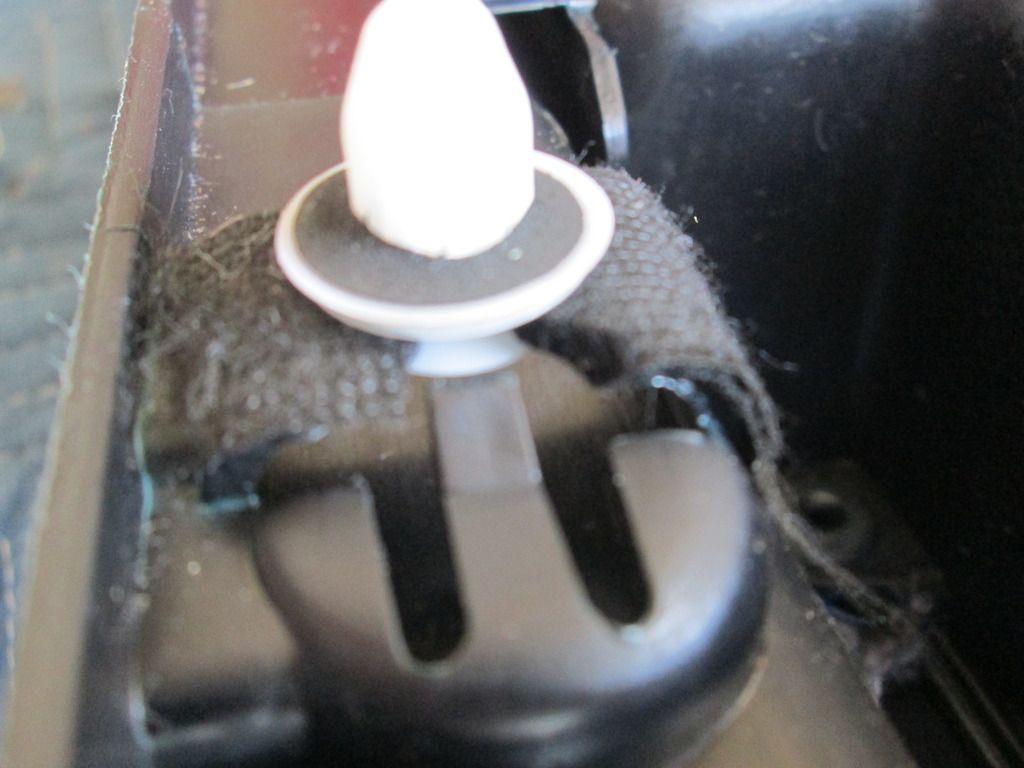 I added CLD tiles, ensolite, and 3M Thinsulate I had left over from my previous install on the door cards / skin. I also removed the Styrofoam from the door card because I covered the hole using the cutting board. I also had to cut away some of the plastic "fins" on the bottom of the door card to get it to go back on correctly.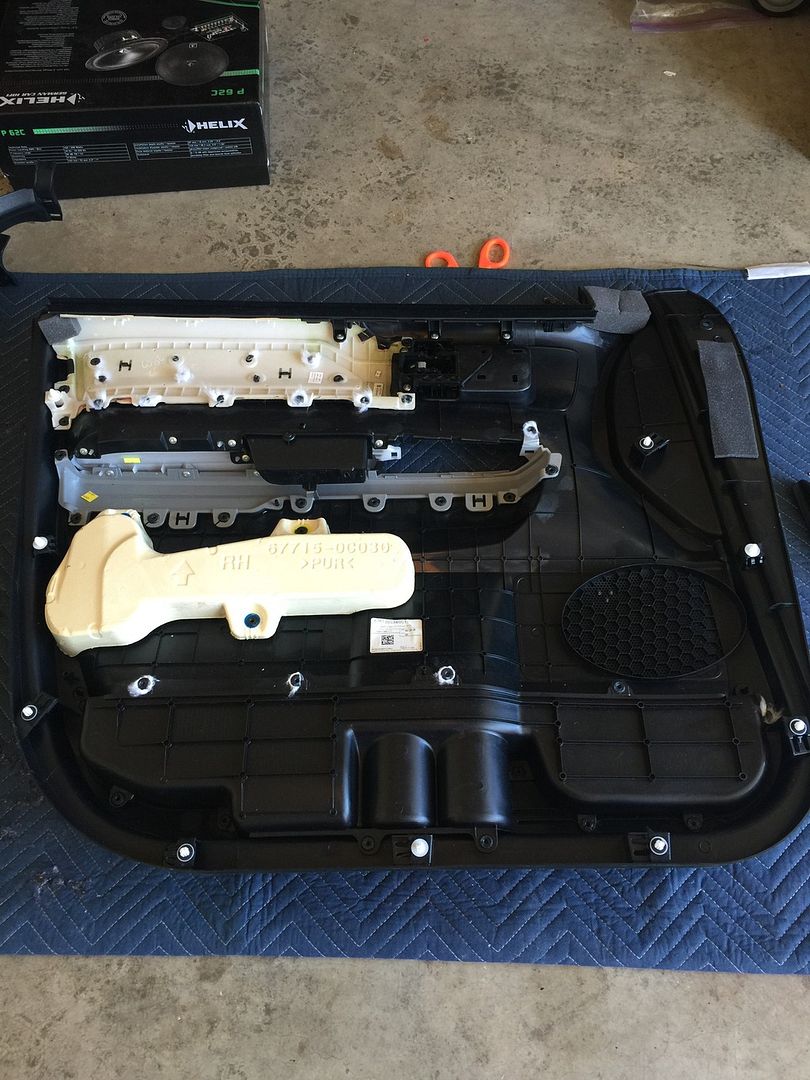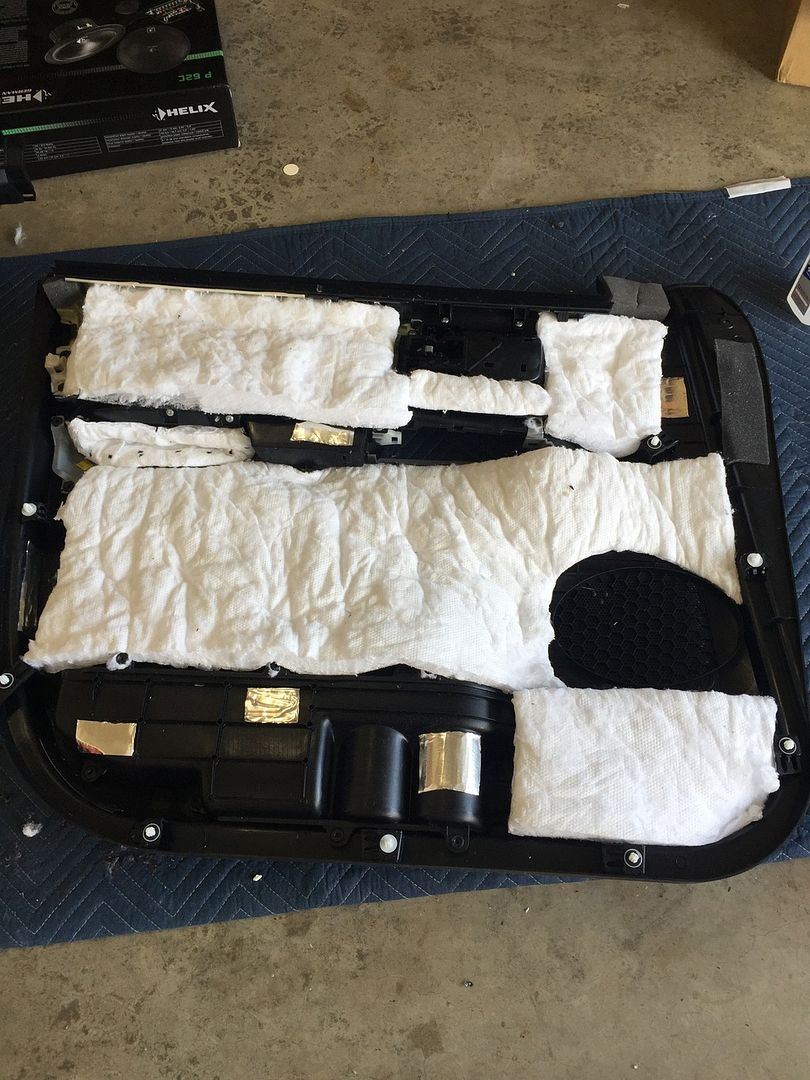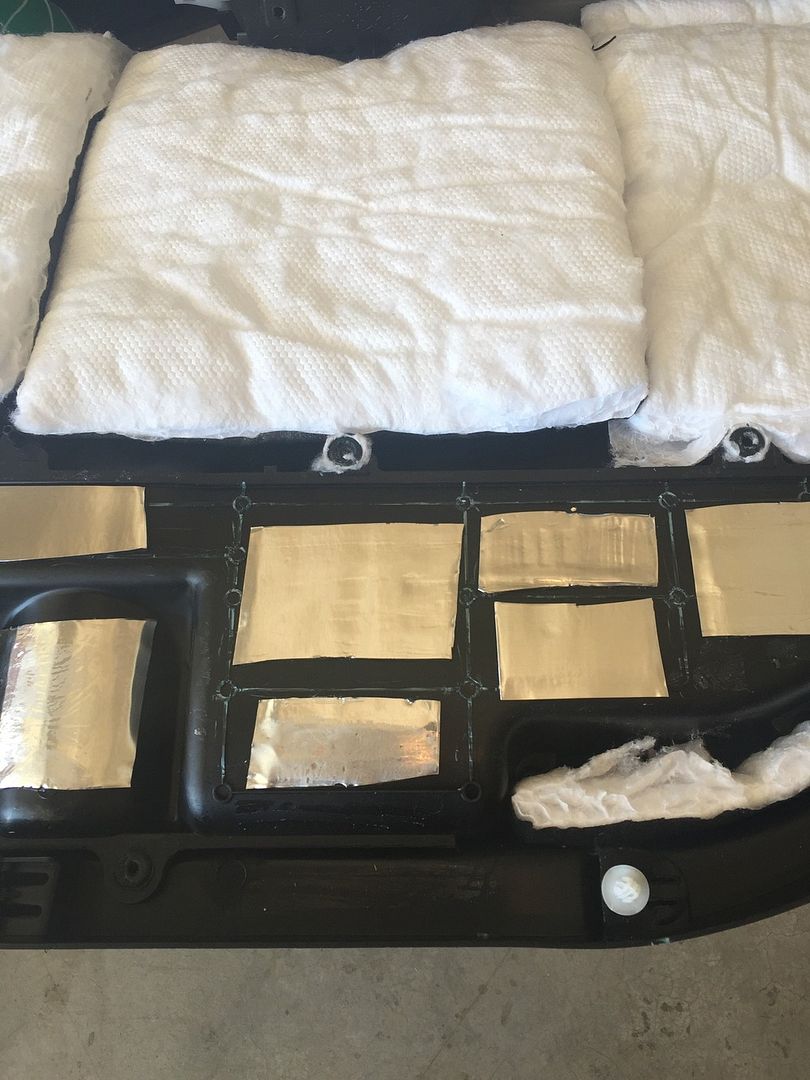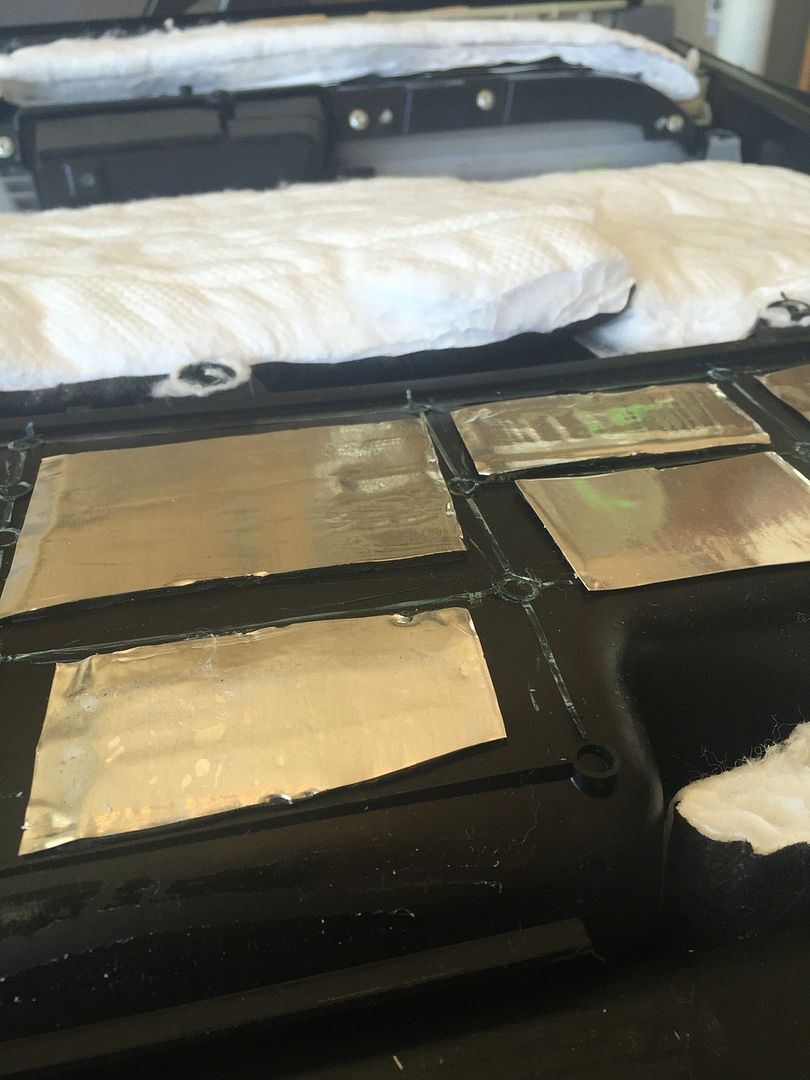 ..... TO BE CONTINUED .....