Well to start off, I was apprehensive about putting exhaust on this truck because I know it doesnt have the grumble like a ford/chev... I originally wanted a Corsa, but seeing as how that system was about $1000, that was not really an option. So I searched and searched.. and was drawn towards the magnaflow.
I chose to go with the Magnaflow Dual in/single out cat back system. I picked this up thru my dads shop for about $330. But the system can be had for about $400-450 online.. not a bad price.
The overall quality of the system is very good and very precise. All the parts fit together very well and exact, no bending or muscling pieces into place. The whole exhaust consisted of 4 sections, the tubes off the cats, the muffler, the piping from the muffler, and the tailpipe section.
*** and to clear up some rumors that have been floating around***
This exhaust fits perfect and DOES NOT interfere with the leaf springs or any of that nonsense.. very good fit and craftsmanship.
Now for the sound... To be honest when I first put it on, I was a little disappointed. It was quiet and had an only slightly louder tone. However, after about 400 miles and a couple weeks of having it on, it sounds much much better. I guess this is normal because Magnaflow uses packing instead of baffles and needs to break in, you can really hear it when the truck has been warmed up for a while. So after some miles on it, it sounds really good.. it is a nice refined tone. Has a very deep sound to it and is not overbearing or annoying. It is loudest at about 1100-1800 RPMs when accelerating. It sounds good when you get into the pedal but not extremely loud at all. especially when the windows are up, just a little hum
To sum it up, this is a very good product with precision craftsmanship. Very nice tone for people who aren't looking for a 16 year old's cutoff exhaust. NO DRONE AT HIGHWAY SPEEDS, or really any speed once you are cruising. Aggressive sound once you get into it, very deep and refined. I would recommend this product to anyone and i am very pleased with it
Im sure there are a few things that I have missed.. anything else you want to know, just ask !!
enjoy, Brad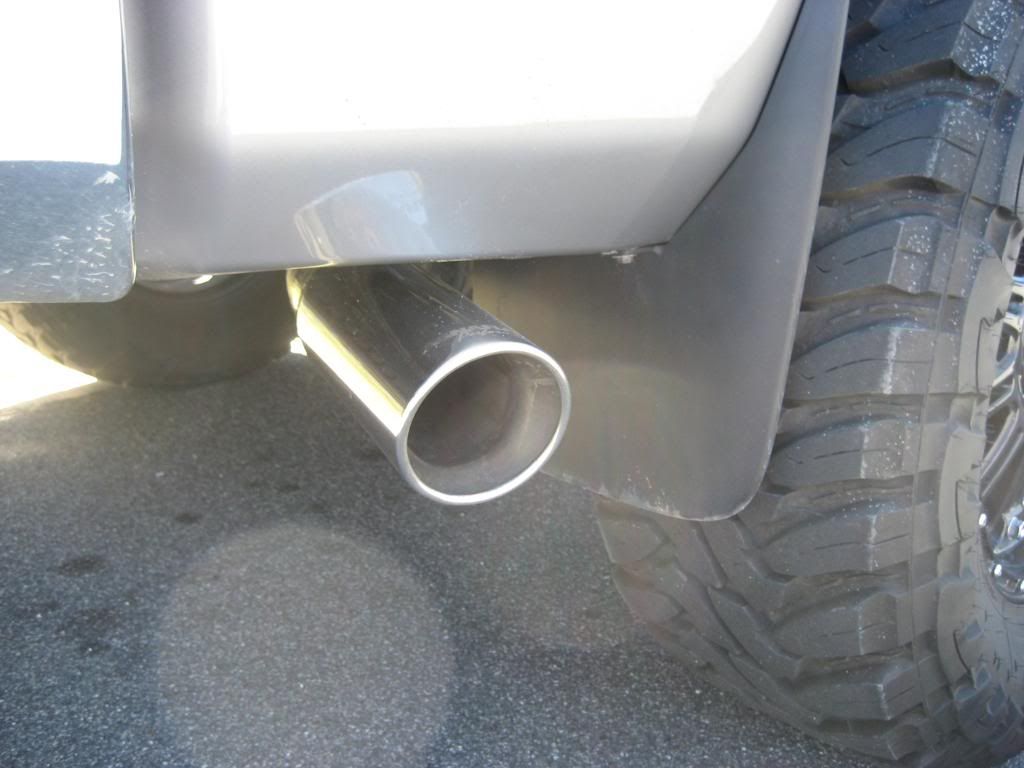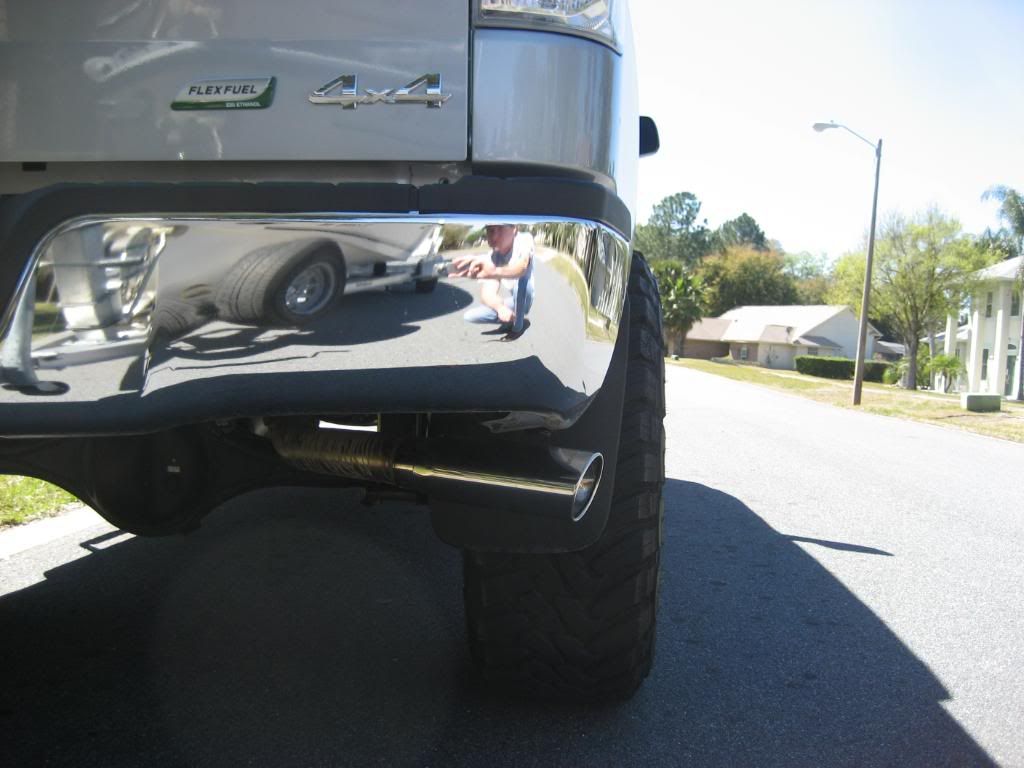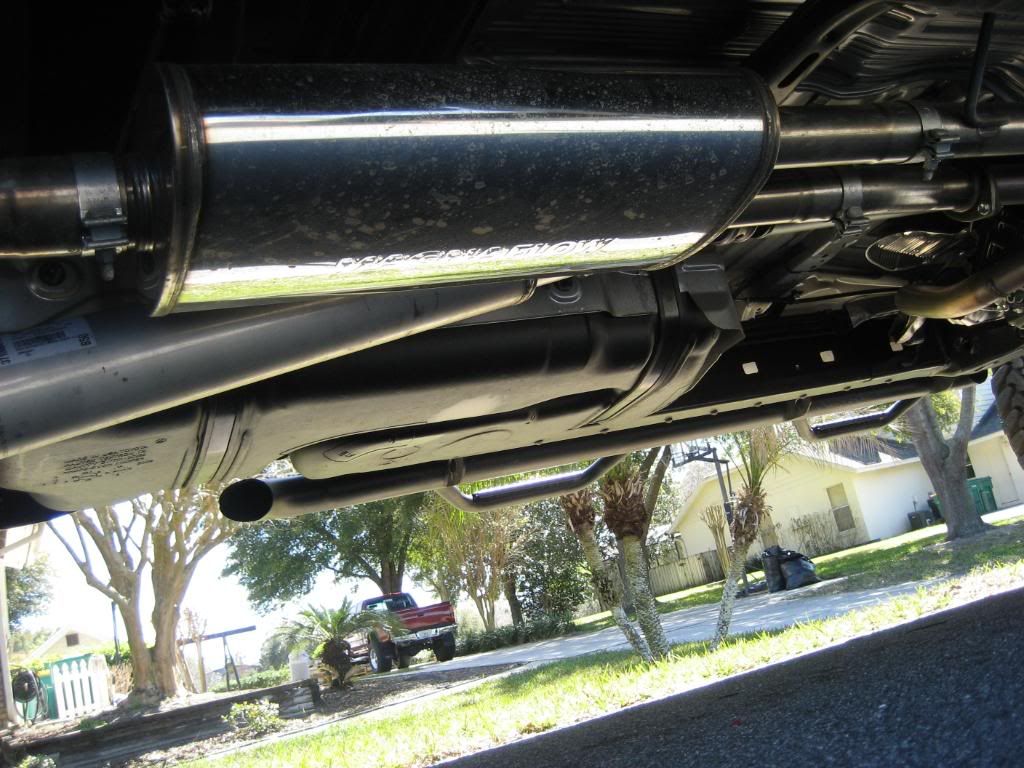 cold start..
crusing windows up
driving around the block...
crusing windows down..
warmed up rev...
drive by..
Im going to get a few more drive by videos and I will post later...