Got some goodies in the mail today. Still waiting for some more things to show up. Lets say that the Front end transformation is in full effect and phase II and Phase III are getting checked off this week. Only 2 Phases left IV and V then I will be happy with the front end.
Here is a partial teaser.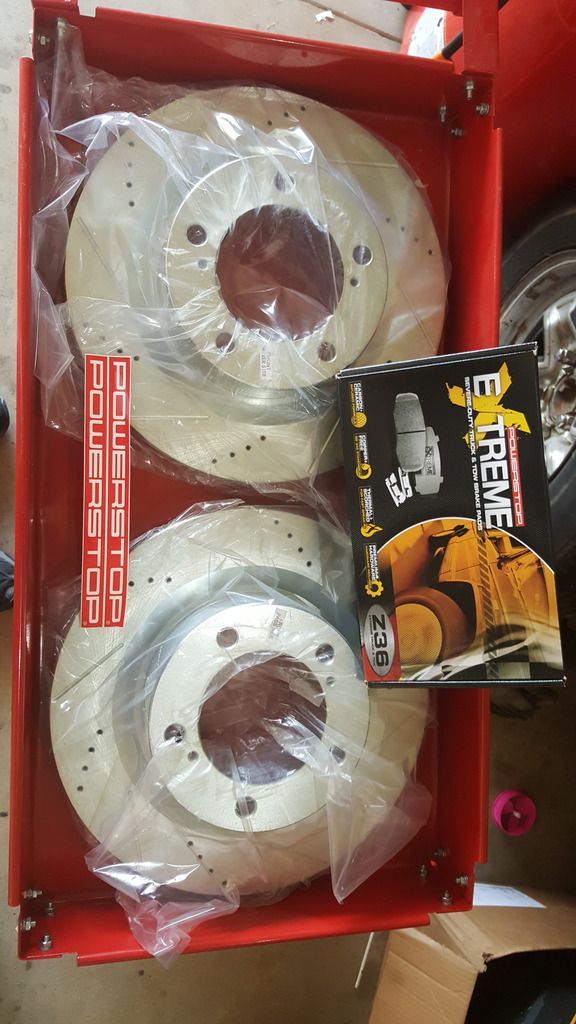 Also started my air filter cover, engine cover and fuse relay cover touchup.
Only one i have a picture of so far is the air filter box. The mouth got screwed up when I pulled the decal so I will need to do some serious touchup.
Friday, 6/10/16, I should be getting my interior pieces back from Hydrographics. Monday, 6/13/16, I will be getting my King shocks and crown performance extended brake lines. Then it will be off to the races to get them all installed before next weekend