Bad Influences
Decided to start a build log, just so I can keep track of everything. The name of the title is from my wife she said that this forum has been a bad influence on me. She doesn't under stand tearing into a brand new truck.
On the chopping block stock from the dealership is a '12 Tundra CM 5.7L FlexFuel 4X4. Upgraded from '07 Tundra DC 2X4. Got the CM since kid is on the way and wanted easier access to the rear for car seat.
What the T-Force has:
TForce rims Tforce running boards
285/55R20 BFG A/T
Sprayed in Bedliner
Pocketed Fender Flairs
Blackedout Grille
What I have done to date:
Suspension
CST 7"-8" Hi-Clearance Lift
Toyo Open Country R/T's 37X12.50R20.
King Coilovers
CST Rear shocks
Trimmed Body Mounts to clear 37" tires
CoachBuilder coil shims 2)Driver side 1) Passenger side
Firestone Ride Rite bags
Engine/Drivetrain
Bullydog GT T Tuner
Yellow Top Optima w/custom battery tray
coachbuilder radiator cover
2 Magnaflow mufflers stood up next to each other with 3" dumps
Charcoal Filter Delete
SABM (Stock Air Box Mod)
Painted Airbox cover, Engine Cover and Fuse box lid.
VSC Mod
Crown Performance Extended Brake Lines
PowerStop drilled/slotted rotors with Z36 pads Front and Rear
Exterior
AMP Bedstep Installed
LED Fog lights
ENVE grille with 30" LED Light bar
Extang Encore tonneu
Legit Rear Tail Lights w/10 watt LED spots
BHLM
Debadged
Flush Mount LED lights in bumper
Disabled daytime running lights
Curt 6" Drop hitch rated to 14,000lbs
Interior
Pioneer AVH-4200 NEX head unit
LED lights
G-tek Door sills
Relocated Rear Window Switch and Kill Nannie switch
Hydrodipping interior pieces
Tekonsha P3 E-Brake Controller
All the work has been completed by myself minus the lift and hydrodipping.
***********SOLD************
Sold the truck on 8/13 and got a 2014 F250 Lariat.
Stock pic:
BHLM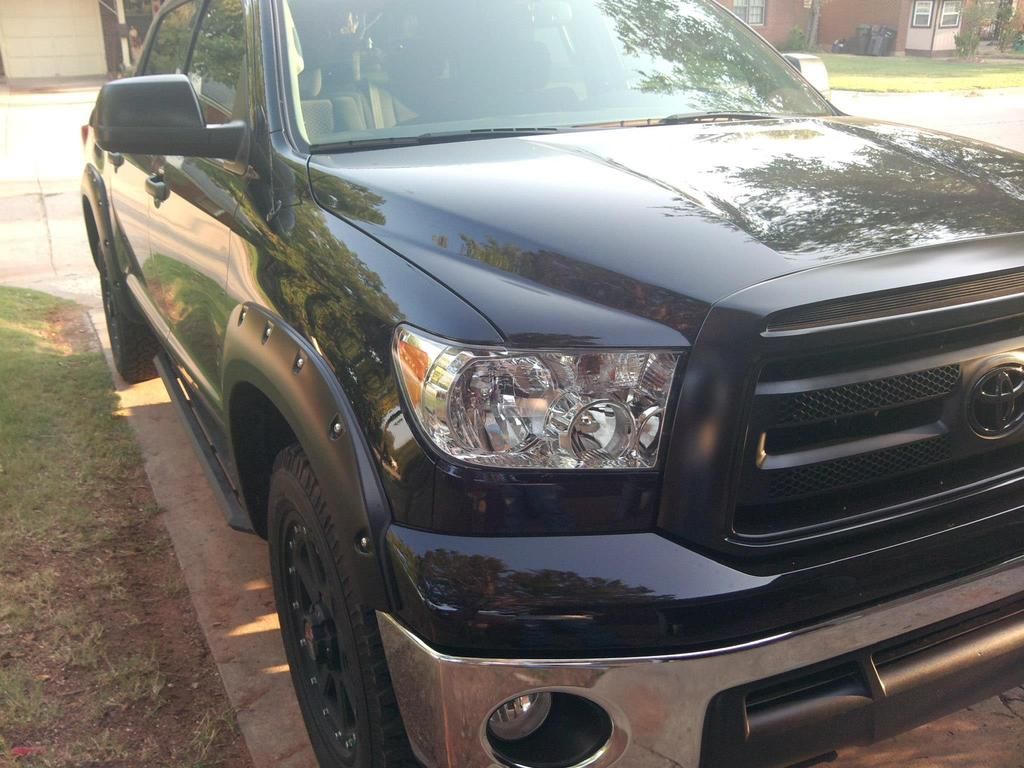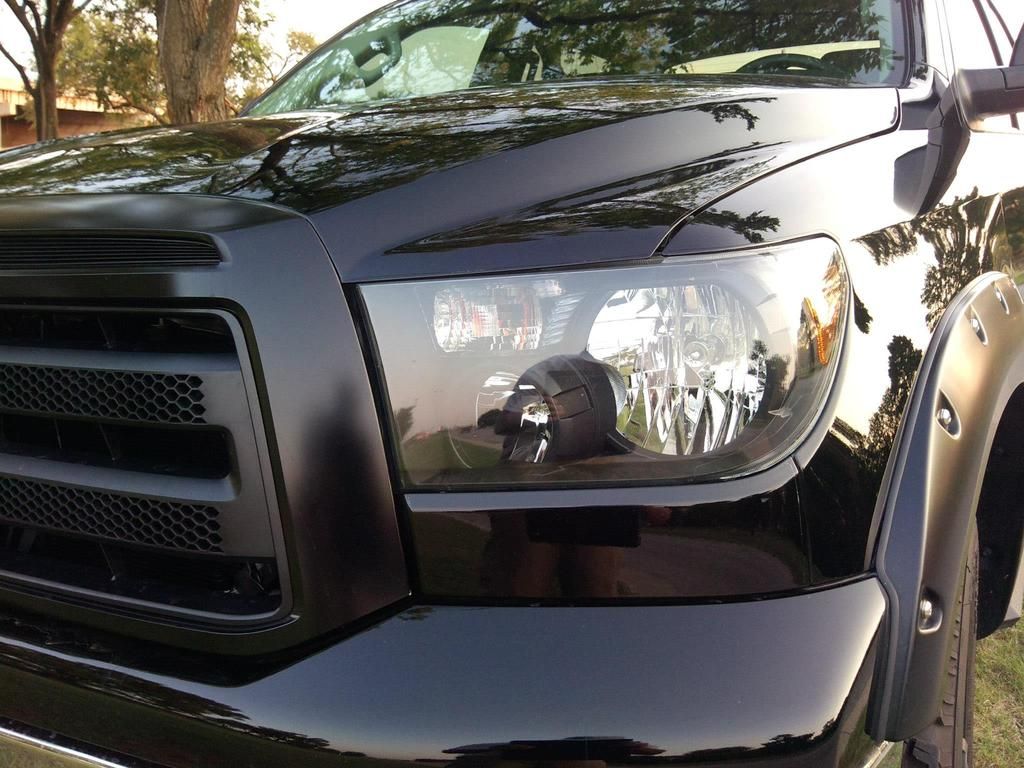 Debadged:
ReadyLift 3" has been installed Pics of level kit, went with the prerunner look, and Plasti-Dip front and rear bumpers:
New Grille with LED DRL's
1-23-14
Installed a 30" LED light bar that puts out 14,500 lumens. And some 6" square backup lights.
7-25-14
G-tek Door sills and SABM (Stock Air Box Mod)
11-14-14
CST 7"-8" Hi-Clearance Lift with Toyo Open Country R/T's 37X12.50R20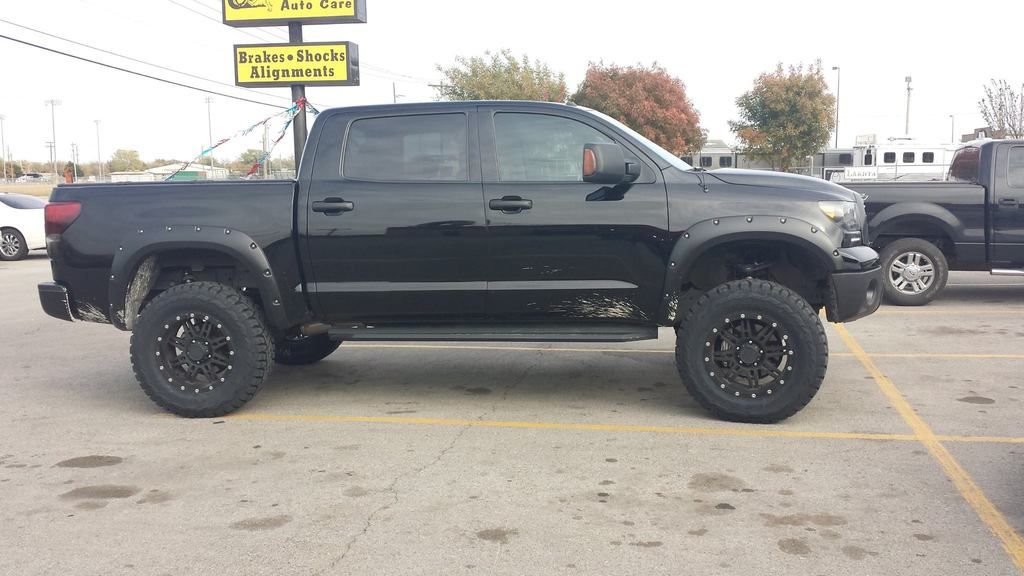 12/1/14
Bullydog GT T Tuner installed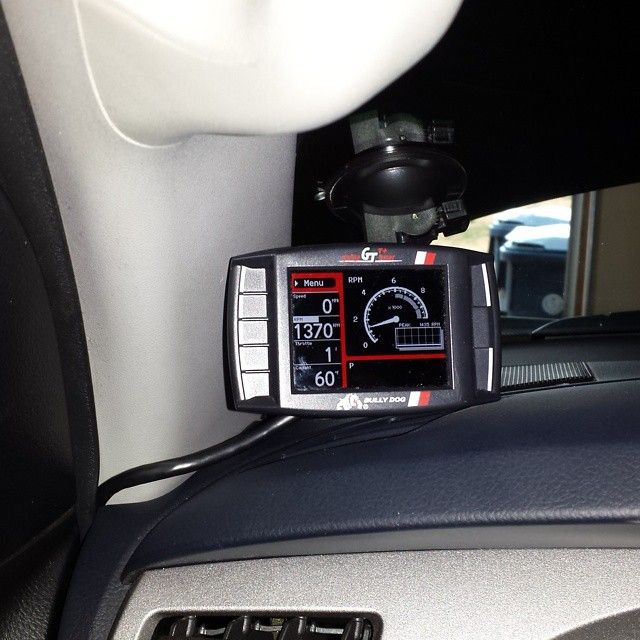 12/5/14
AMP Bedstep Installed
4/1/15
Yellow Top Optima Installed with custom battery tray
7/3/15
Added LED Fog lights
Check the other pages there is a lot more